Subscribe to the CameraIO Newsletter
Photography & Camera News + DEALS
Passionate about surfing and photography? Capturing high quality surf photography starts with making sure you have the best camera for surf photography.
Doing the research yourself to find the perfect equipment is time consuming. Here you'll find the top 8 cameras the offer the best experience for taking high quality surfing photos. From beginner and basic gear to top of the line, it's all here.
Every single one of these cameras are suitable for capturing great and exciting shots. You can capture good quality videos on these cameras and also take great action photos without any fear of image distortion or blur.
Let's dive in.
Which are the best cameras for surf photography?
Surf photography is a favorite hobby of many surfers and photographers, but the big question is which camera suits your requirements. It's also important to know that you need a solid camera and a sturdy tripod to take good shots. We are here to help you understand what things you should consider before investing in a digital camera for surfing photography. We will not only describe the pros but also will highlight all the cons of these cameras. So that you can have a better understanding while choosing the best one.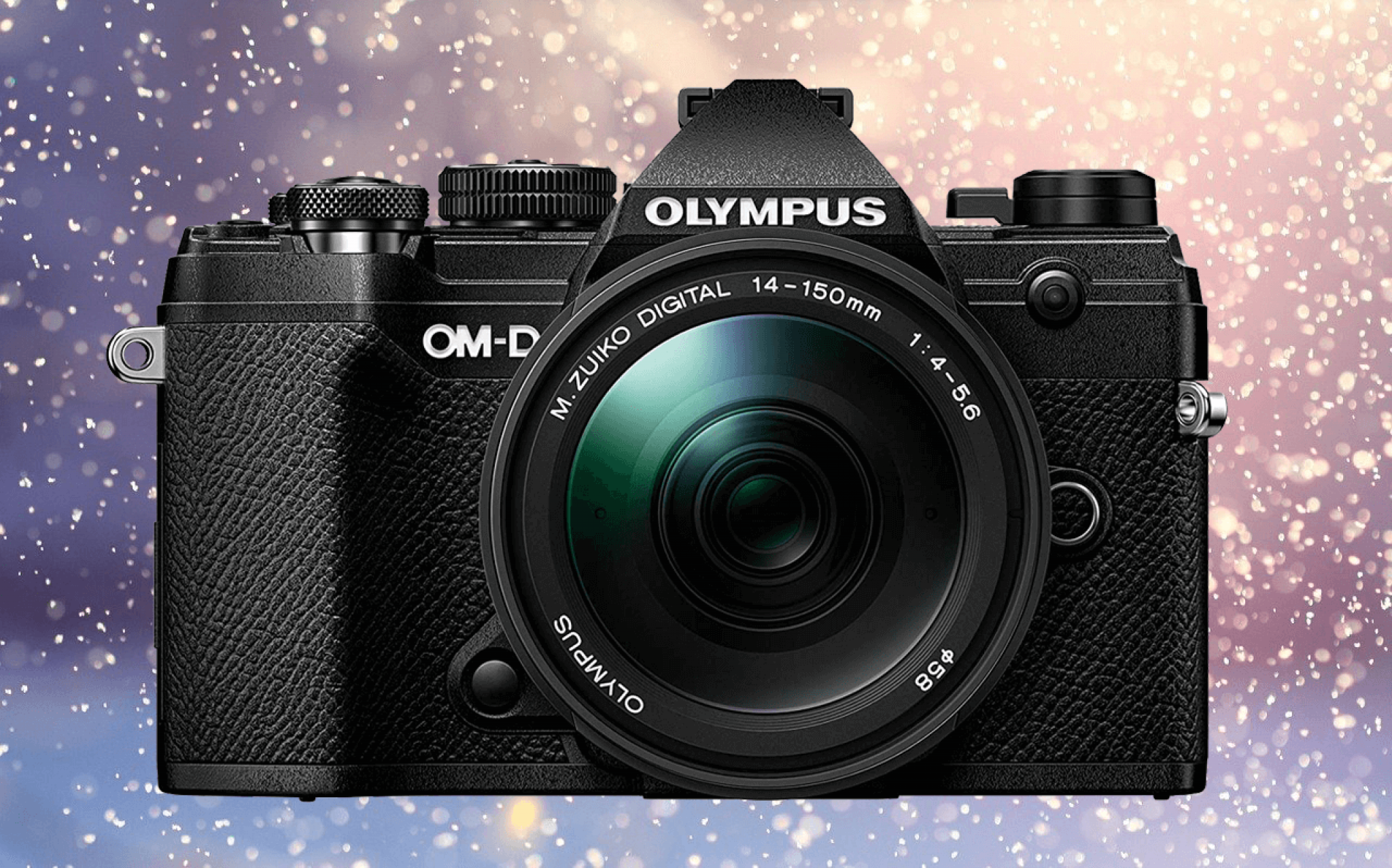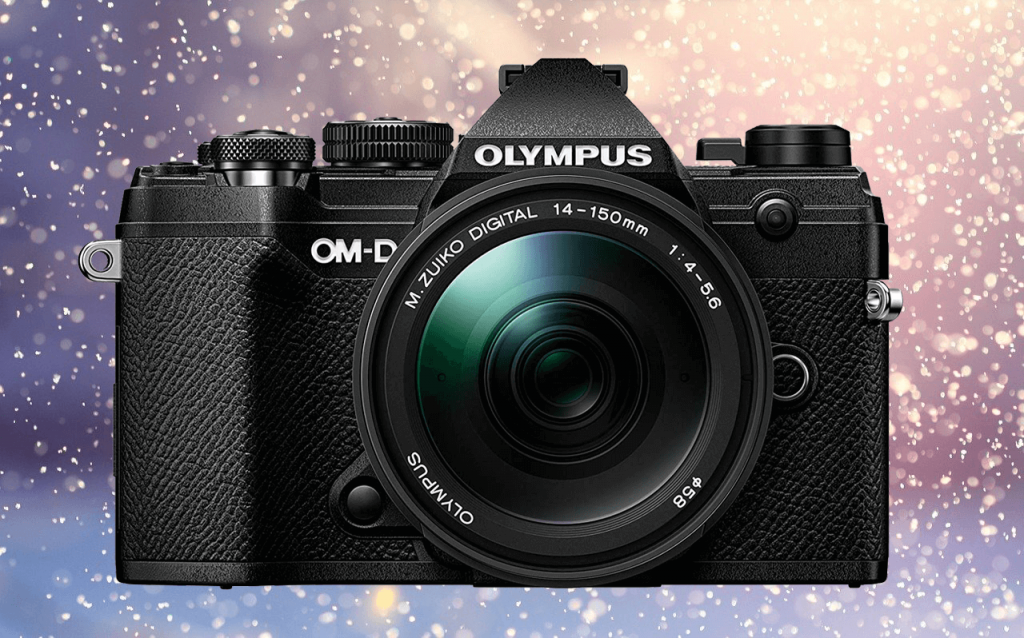 Olympus OM-D E-M5 Mark III
Lightest interchangeable lens camera
20 MP resolution with live MOS sensor
Up to 5.5 EV image stabilization
30 Fps sequential shooting
60 Fps continuous speed
4K video shooting capacity
1/8000 Sec. High-Speed Mechanical Shutter
121-point all cross-type phase & contrast-detection AF
14-150 millimeter weather-sealed lens for weather-sealed body
Before I get into my thoughts on this fantastic camera, I thought I'd share a little about my experience in Surf photography. I started with a Nikon D5300 (almost 5 years ago) and worked my way up to a Nikon D750 (full-frame). A second-hand OM-D E-M5 Mark III was just what I needed after years of shooting for pleasure and semi-professionally. Because of its small size and mobility, I was able to take my Olympus everywhere I wanted to go. And as a result, many of my best photos were captured with it. A decent lens, like the Panny 20mm 1.7, helped make the photographs sharp and stunning.
Although I tried a different one for a week to discover the best. But my experience was horrible. Overall, I'm delighted with my decision to buy the Olympus E-M5 Mark III. The Em5 mark iii sensor is a significant upgrade over the earlier 16MP m43 sensor; the interactive range is excellent, low light performance has increased noticeably, and 20MP is perfect for my needs. However, the stock lens on the Z50 is fantastic and provides an outstanding appearance and clarity. The Olympus truly comes into its own with some excellent glass, and that newly upgraded sensor shines.
Overall, this camera has exceeded my expectations. To sum up, The JPEG colors pop with vibrancy, and the stability is fantastic. The autofocus has a considerable improvement. And the EVF is one of my favorites I've used. If you're already using M43 or are considering it, this is a fantastic camera for both casual and professional shooting, particularly when paired with some of the incredible M43 lenses now available. Why am I saying it will be best? To find out, let's see some pros and cons of the Olympus OM-D E-M5 Mark III.
Surfing photos taken with the Olympus OM-D E-M5 Mark III
---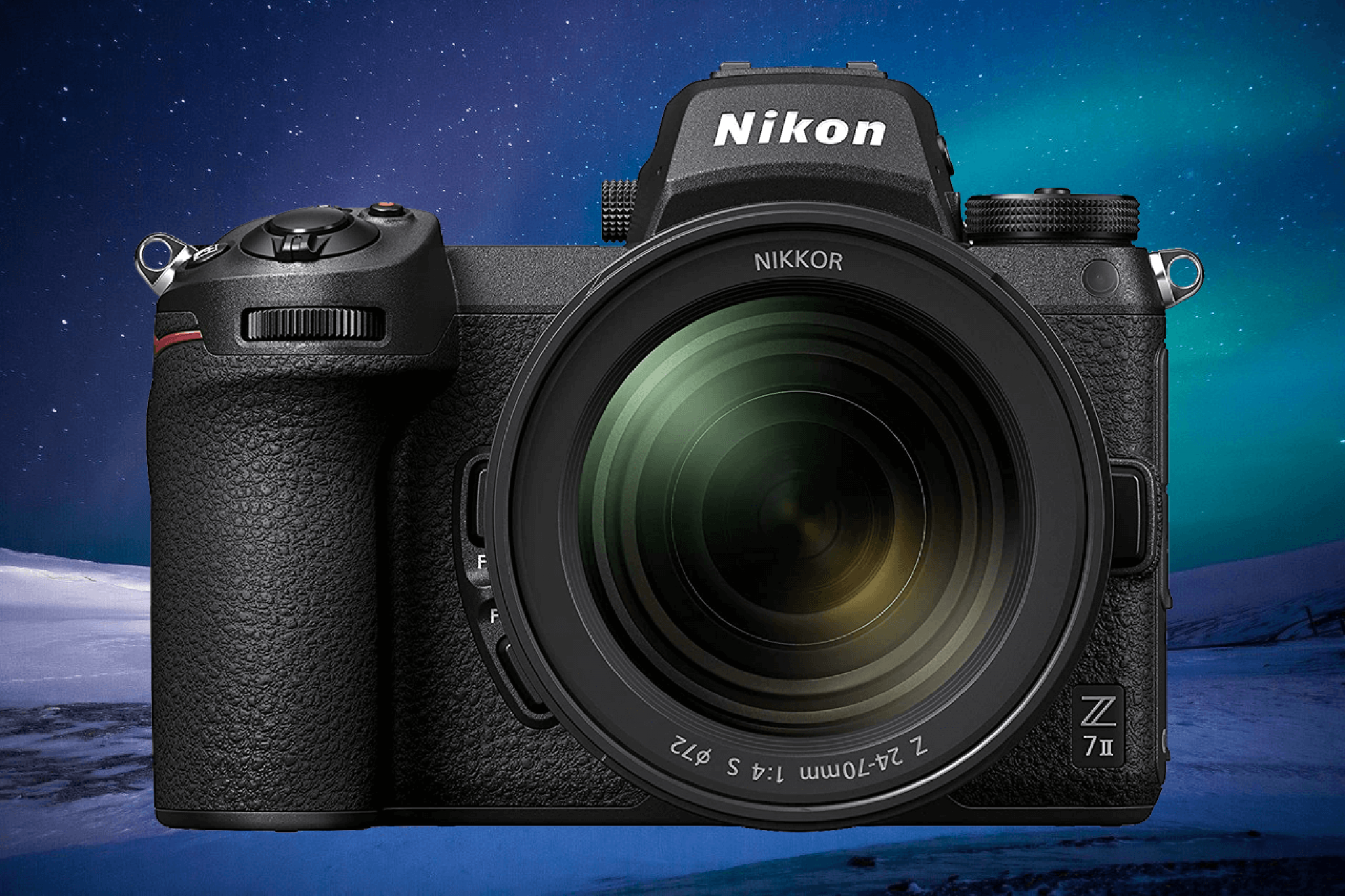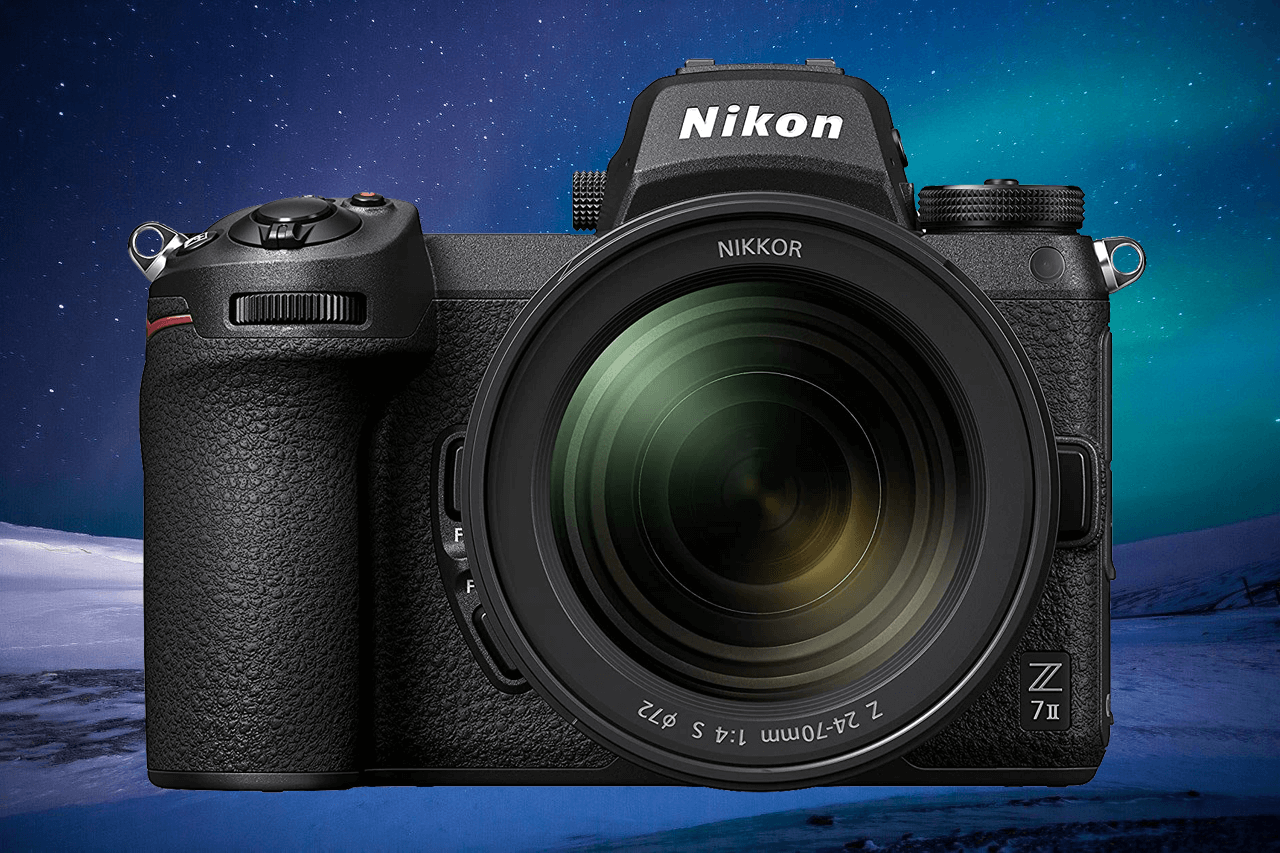 Nikon Z 7II
Multiple features that'll blow you away
45.7 MP CMOS sensor Ultra-high resolution
5-Axis in-body vibration reduction
The 493-point phase-detect AF system
4K UHD video at 60p
0.95 millimeters max focal length
1.0 multiplier × optical zoom
2160p video capture resolution
They say a picture is worth a thousand words, but not everyone knows the real value their take-home photos have to them. This time, we brought you the latest and greatest camera from Nikon, the Z 7II FX-Format Mirrorless Camera. I am damn sure that you have heard about Nikon before. Nikon is a global leader in optics and imaging.
The Nikon Business of Photography division (BOP) provides solutions for the needs of commercial, professional, and industrial photographers. This compact camera packs in tech that can virtually do anything, and for some reason, it's all done in style. The Nikon Z 7II is an excellent camera for photographers.
The camera is particularly great at taking pictures in low light conditions, and with its interchangeable lenses, you can take photos in any way that you want to. This allows users to take a picture by just focusing their attention on the subject and snapping their fingers.
Whether you are an amateur or professional photographer, this camera has the features to suit your needs. You can enjoy unparalleled quality with exceptional detail when you capture your images with the NIKKOR Z 7 II and its new high-performance FUJINON lens system.
---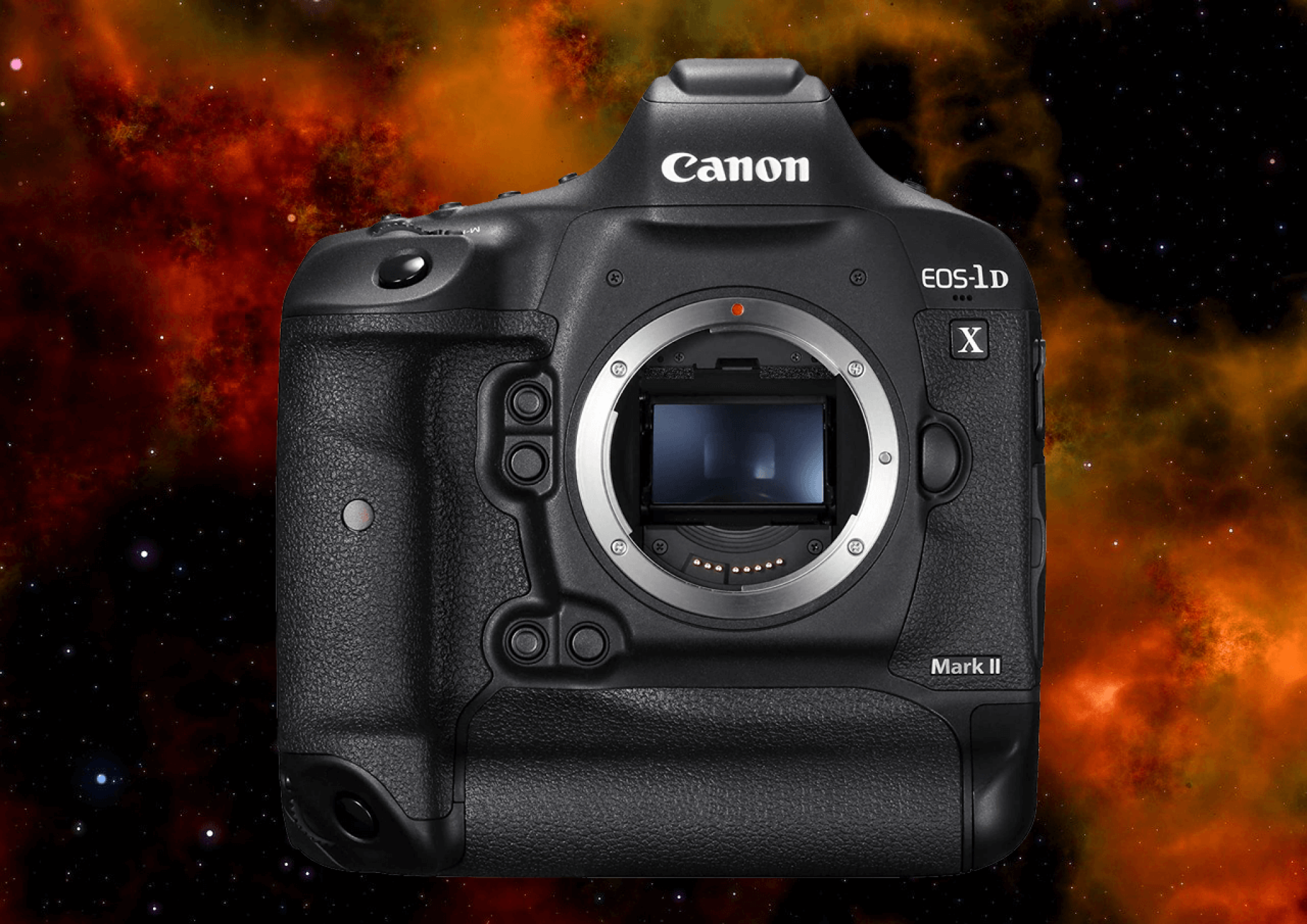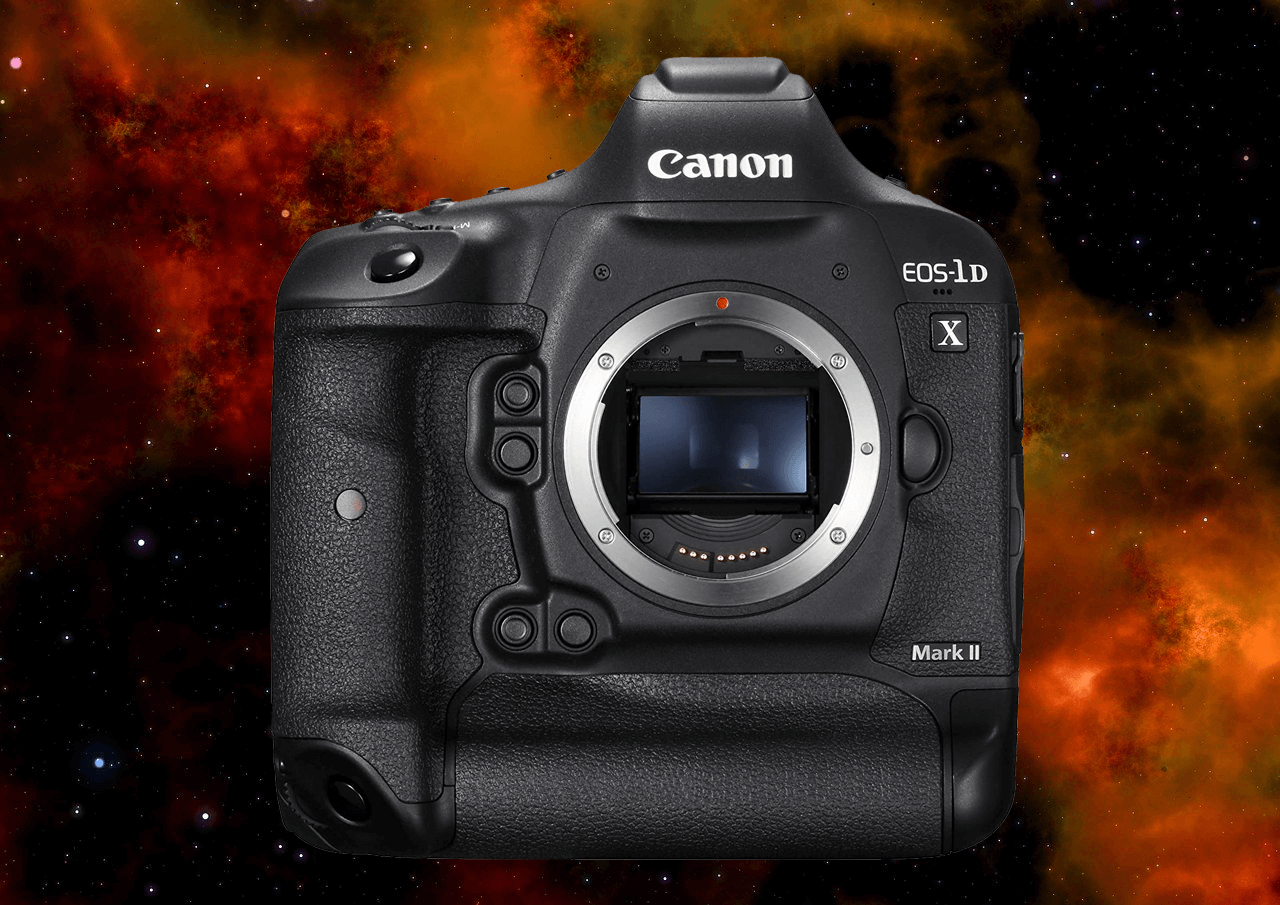 Canon EOS-1DX Mark II
The perfect DSLR for every photographer
20.2 Megapixel full-frame CMOS Sensor
61 points high-density reticular AF II system
16 fps performance in live view mode and 4K video capacity
ISO Range of 100–51200, expansion up to ISO 409600
8.8 megapixel still frame
I assume that you didn't like our previous two reviewed products and then didn't worry. We have more to make you surprised. This is just the third one. And guess what it is! The Canon EOS-1DX Mark II.
If you're staring at this camera, you're thinking the same thing I did: Is this better than the previous one I used? Before switching to Cannon and the 1DX, I had a Sony A7sii for a year, and much enjoyed its capabilities. Despite my fondness for its vibrant colors and intimate familiarity with it, the Canon DX Mark II remains the undisputed king of video cameras.
This Canon is a professional-grade camera featuring extremely advanced technology and innovative features.
The EOS-1DX Mark II uses a new sensor design, which improves image quality and low light performance. A Dual Pixel CMOS AF sensor delivers fast and accurate autofocus even when shooting in Live View mode with no AF point selected.
To sum it up, if you're looking for a camera that will do all related to surfing photography, this is it. The learning curve might be steep, but the image and video quality are unparalleled. When it comes to photography, this camera has everything you'll need. If you're interested in videography, you'll need either a lens with built-in consolidation or a robust tripod. If you're a fan of Canon cameras, the only one I can imagine that is greater than this one is the 1DX Mark III.
---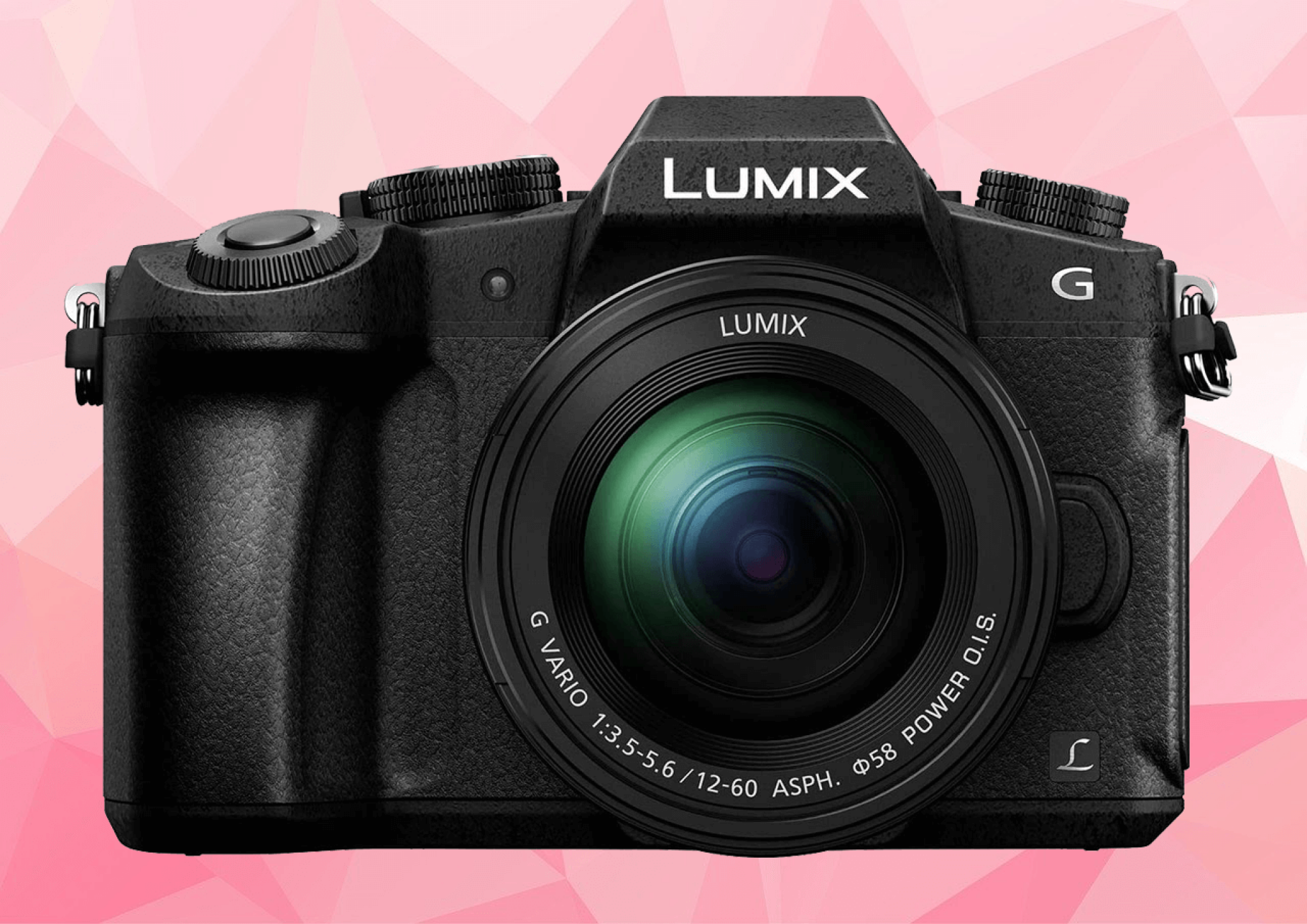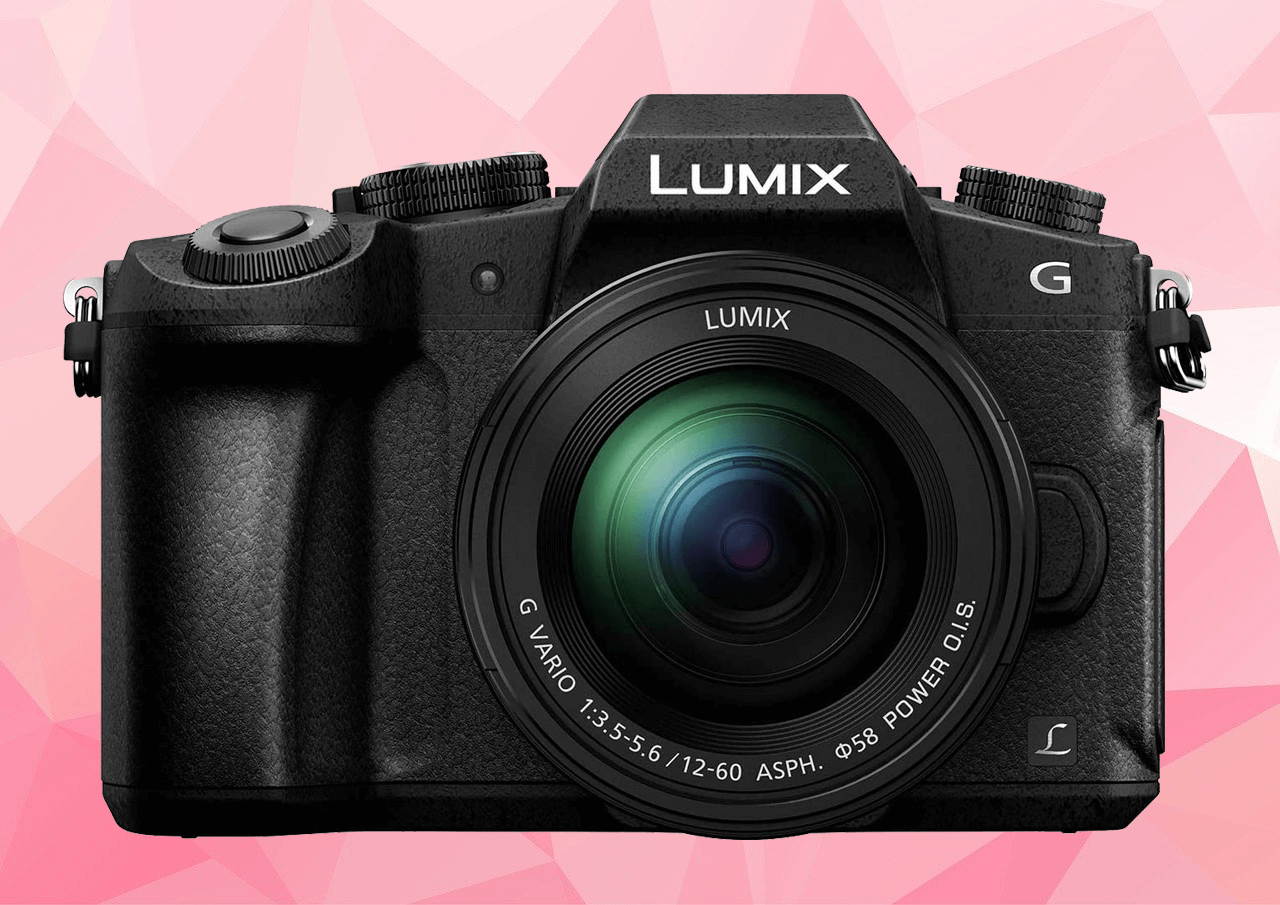 Panasonic LUMIX G85
Wave goodbye to blurry surf shots
16-megapixel micro four-thirds sensor
Color temperature setting 2500 to 10000K in 100K
1260 millimeter mirrorless interchangeable lens
5 Axis dual image in-body stabilization
minus-4.0 to plus-4.0 (dot) diopter adjustment
4K QFHD video reporting (3840 x 2160) and recording photos up to 30fps
In the beginning, one of my friends was hesitant to invest in non-traditional videography devices.
That thing made me feel bad. After that, I did a lot of study on the benefits and drawbacks of several 4K video cameras. The best part was a buddy of mine then suggested Panasonic Lumix G85.
This was suggested by someone who has been a successful photographer and filmmaker for well over 40 years. However, then I found this camera working well for my friend. Now, I recommend this one to everybody as it was already tested by my friend.
The Panasonic LUMIX G85 is a medium-format mirrorless interchangeable lens camera with the ability to capture 4K videos at up to 60fps and offers an exceptional image quality in its class. If you are looking for a perfect camera for your next photography trip, then this is just for you. It has introduced a new premium range of cameras with a genuinely all-inclusive feature set.
It has a lot of impressive performance quality that will allow you to capture high-quality images in any condition. With the dial on the top of the camera, you can change from shooting stills to shooting video in just one click.
In short, with a 4K UHD video recording, you will not miss any detail when capturing the perfect moment! The 18MP Live MOS sensor provides incredible photo quality with nearly no noise in low-light shooting. This camera is ideal for photographers looking for higher-quality photos without having to carry around DSLR equipment. It is equipped with the Eye AF system, and Dual IS thru the lens to help minimize blur by keeping both picture and subject in sharp focus during shooting.
---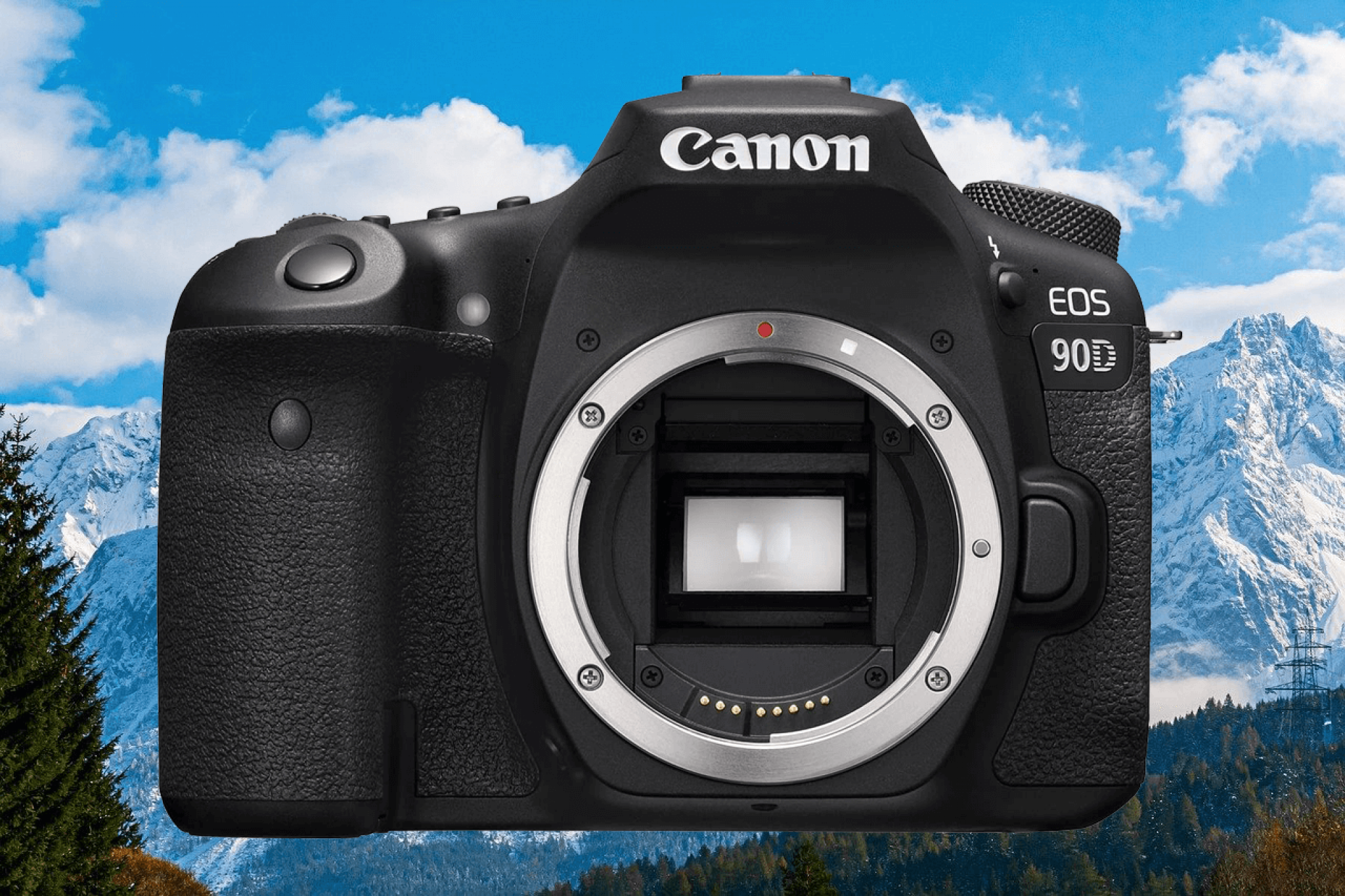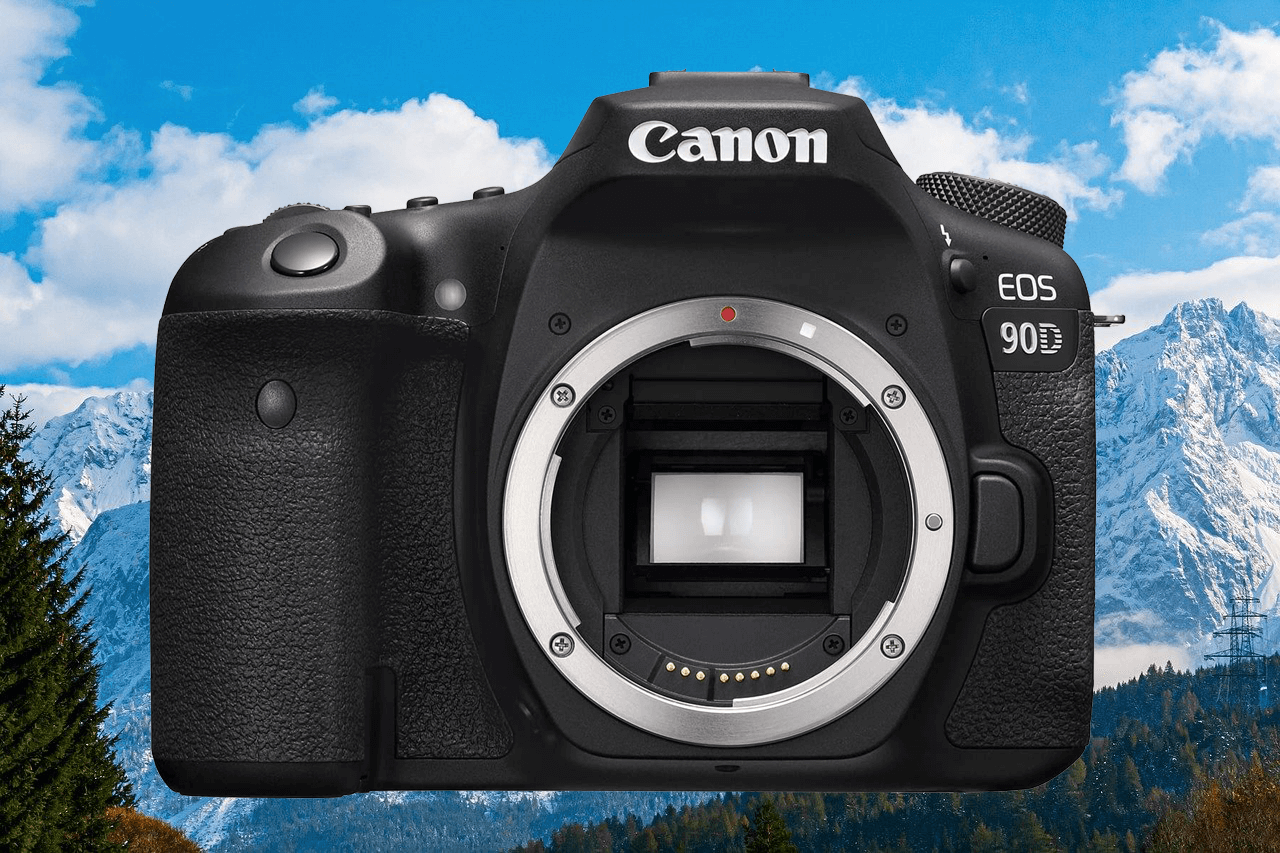 Canon EOS 90D
Best for beginners to professionals
32.5 Megapixel CMOS (APS-C) sensor
Up to 10 fps high-speed continuous shooting
45-Point All Cross-type AF System confirms up to 27 points
120P Full HD Video
8-way multi-controller for enhanced control
Oh dear, trust me, you will love this camera not because it has more than 640+ reviews but also for its variety of functions. Ok, no more silly talk. Yes, I am talking about the Canon EOS 90D. The Canon brand is one of the most well-known brands in the Device industry. Millions of devices are produced every year by this company, but do you know what they're all about?
These devices aren't just ordinary cameras; they've taken a lot of time and effort to perfect. Whether you're looking for a "simple" and "affordable" point and shoot camera, or something more complex like a DSLR, Canon is sure to have you covered.
I have been into amateur photography since the film days, and once I got into digital photography, I was a Canon shooter until last year when I bought my first mirrorless camera.
Since then, I have been shooting with both my Canon DSLR and my Sony a7iii. A few months ago, I decided to sell my Canon gear to fund the purchase of a new Sony camera. The Sony a7iii is a great camera, but it does not have the same features as the EOS 90D.
There are still a bunch of new things that I need to become familiar with. Even if it's not a full-fledged professional camera, there's still plenty of potential for me to evolve into it. It's a great mirrorless camera if you like utilizing the screen. Using the camera's focus is a breeze, and the camera performs well overall.
However, I prefer to shoot via the optical viewfinder, which, despite the loss of certain focusing functions, is a considerably more pleasant method of operation.
As a result, it's a well DSLR that has a wide range of valuable qualities for a surf photographer. Also, a good alternative, if you have some familiarity with Canon, is to go with it.
---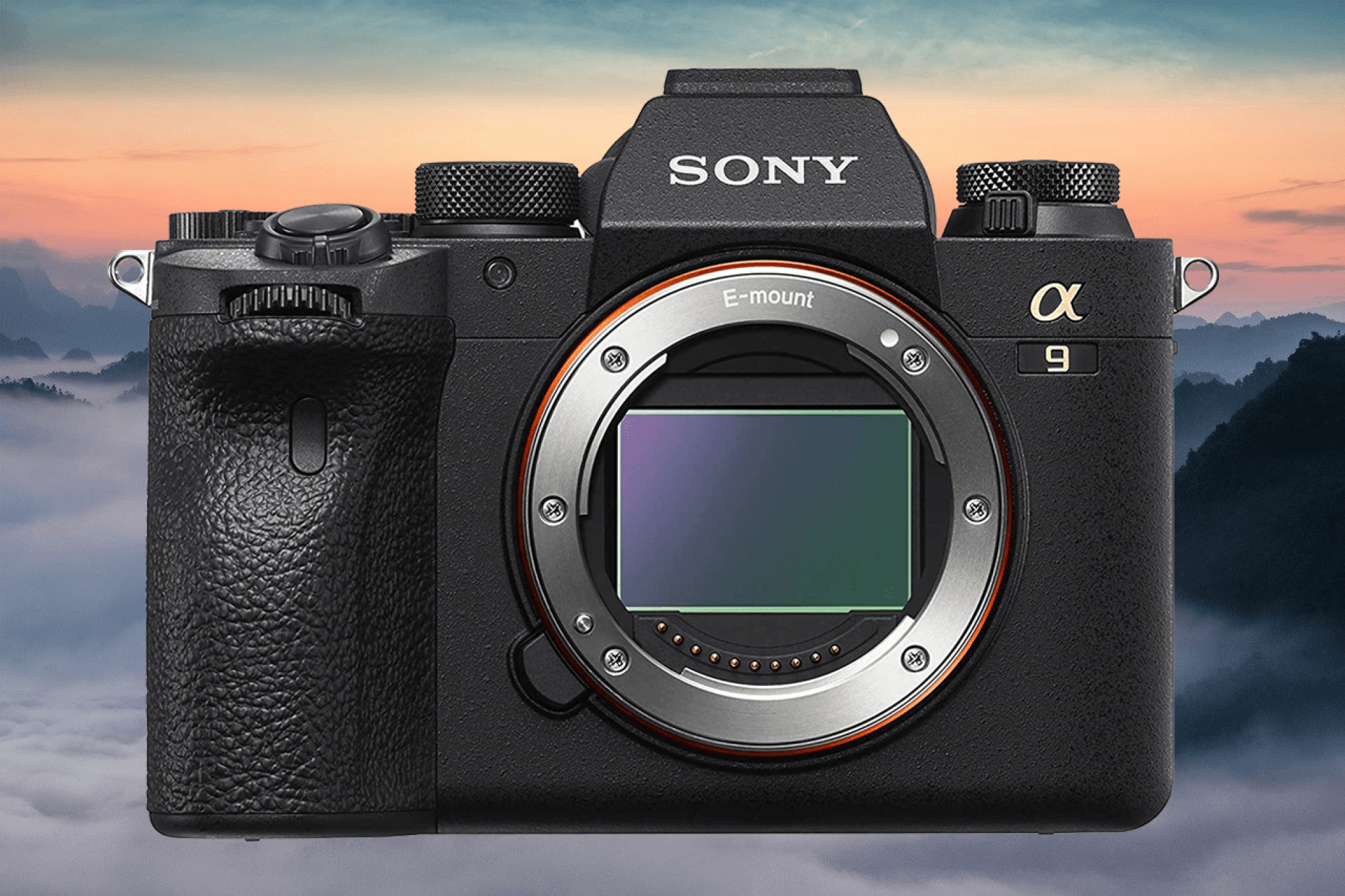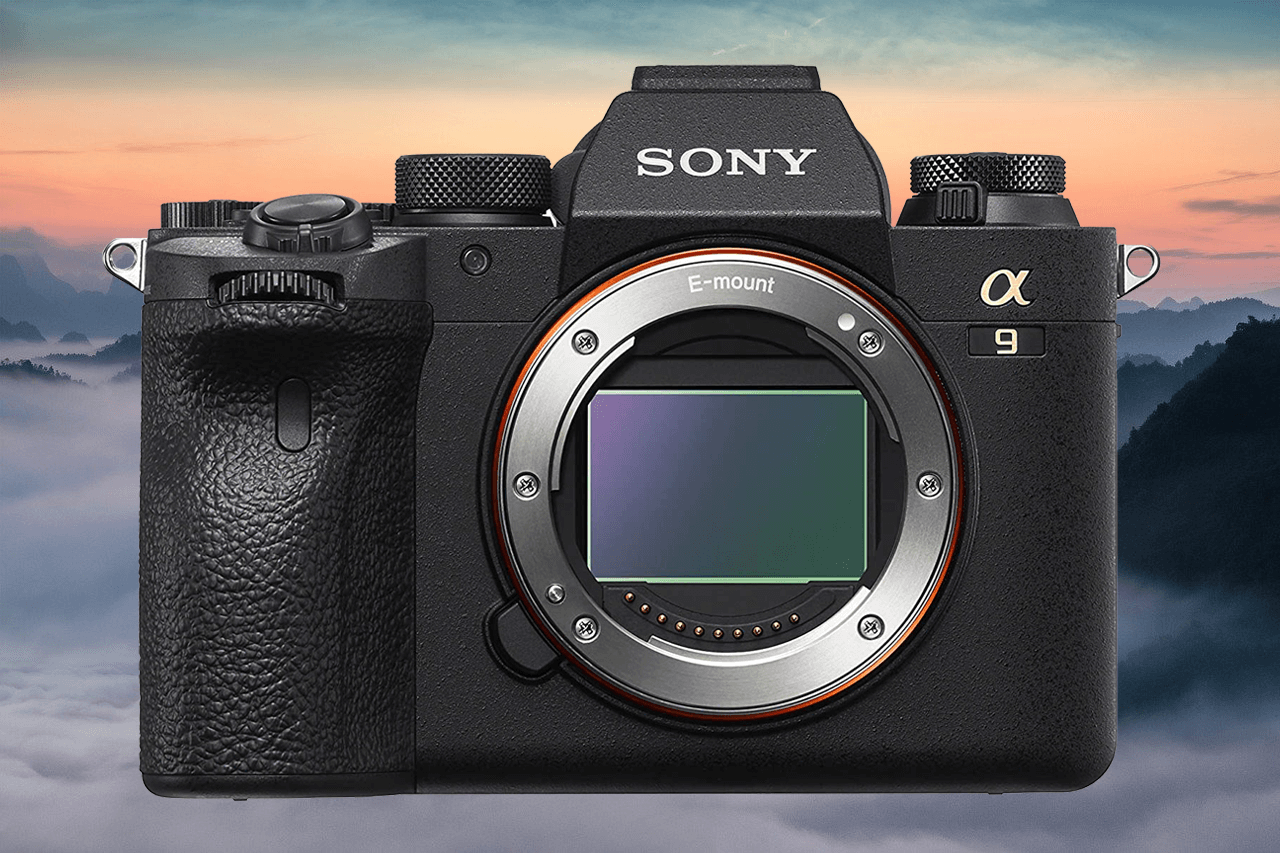 Sony a9 II
For the ultimate in shooting surfing photos
24.2 MP1 stacked Exmor RS CMOS sensor
5-Axis SteadyShot inside Stabilization
Up to 10 fps continuous shooting with a mechanical shutter
6 real-time tracking activated
5 GHz7 wireless LAN support
With the a9, there is no better camera for shooting fast-paced action. An all-new, more capable iteration of the a9II is sure to entice even a9 owners to consider making a move up to the newest model. It has a great vibe about it. The wait is over. Sony heeded the advice of sports and PJ photographers. When we asked Sony for a larger camera, they produced one that was a similar size to the a9 but had a more substantial grip, more substantial controls, and improved weather sealing.
Oh, wait, before everything, let me tell you about the brand "Sony." Sony Brand is a prominent manufacturer of commercial and business audio/video technologies and digital tech equipment. Fundamental research, manufacturing, customer service, sales, supply, and customer support are all part of the activities. You might hear about them as Sony is a trusted brand all over the world.
However, Sony a9 II is the newest mirrorless camera engineered for professionals looking to shoot high-speed action sequences using Sony's innovative Eye Autofocus technology. The camera offers fast, precise autofocusing by rapidly reading instructions from the onboard computer and lens, making it ideal for capturing.
The Sony Alpha 9 Mark II's phase-detection technology is the greatest we've ever encountered. The eye-opening performance of this camera makes even the most impressive shots look like an effortless moment, so it's never a problem when you're ready to get creative. This camera is not just a high-tech marvel. It's also versatile. It's able to capture everything with incredible quality, no matter what is going on around you.
---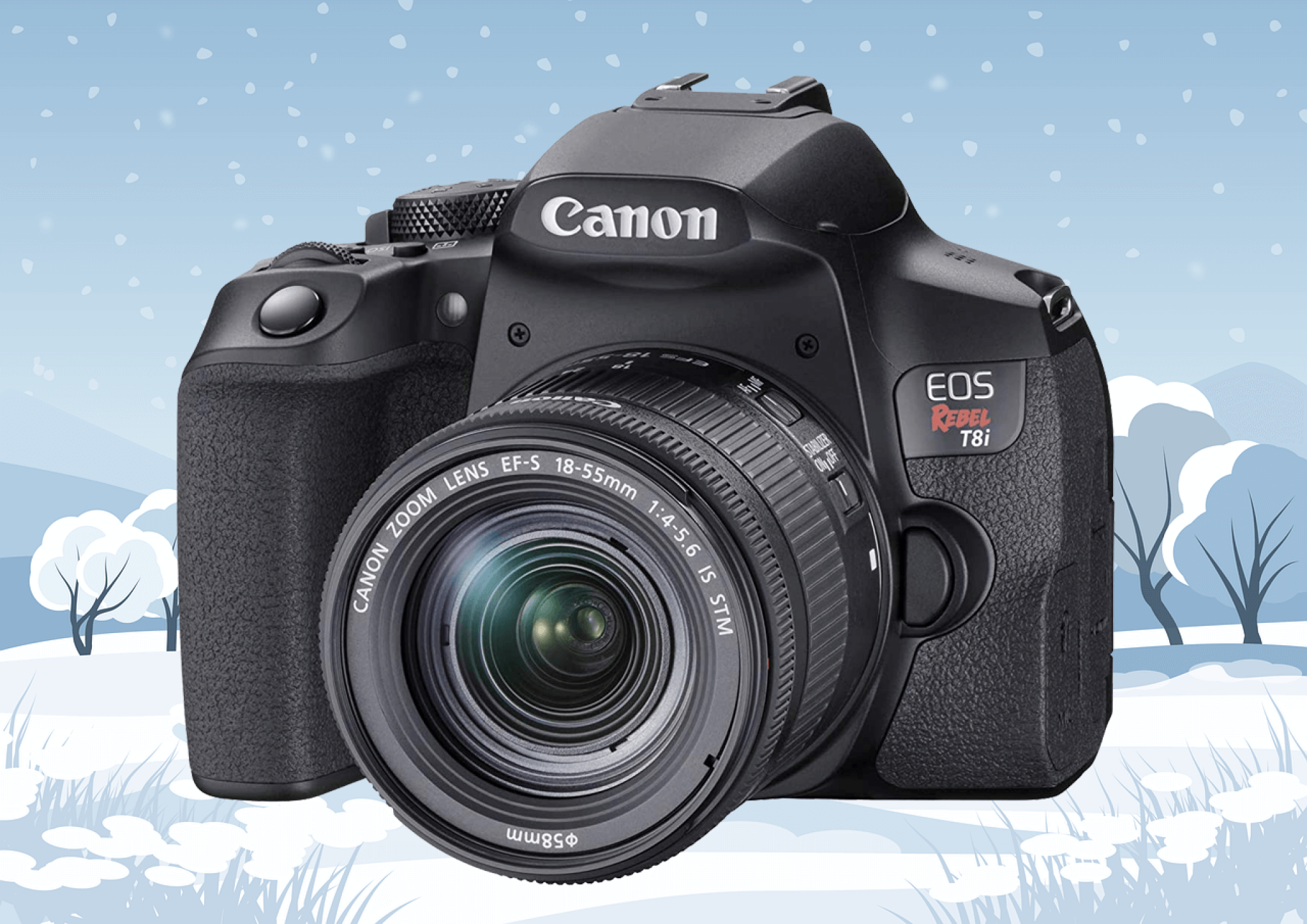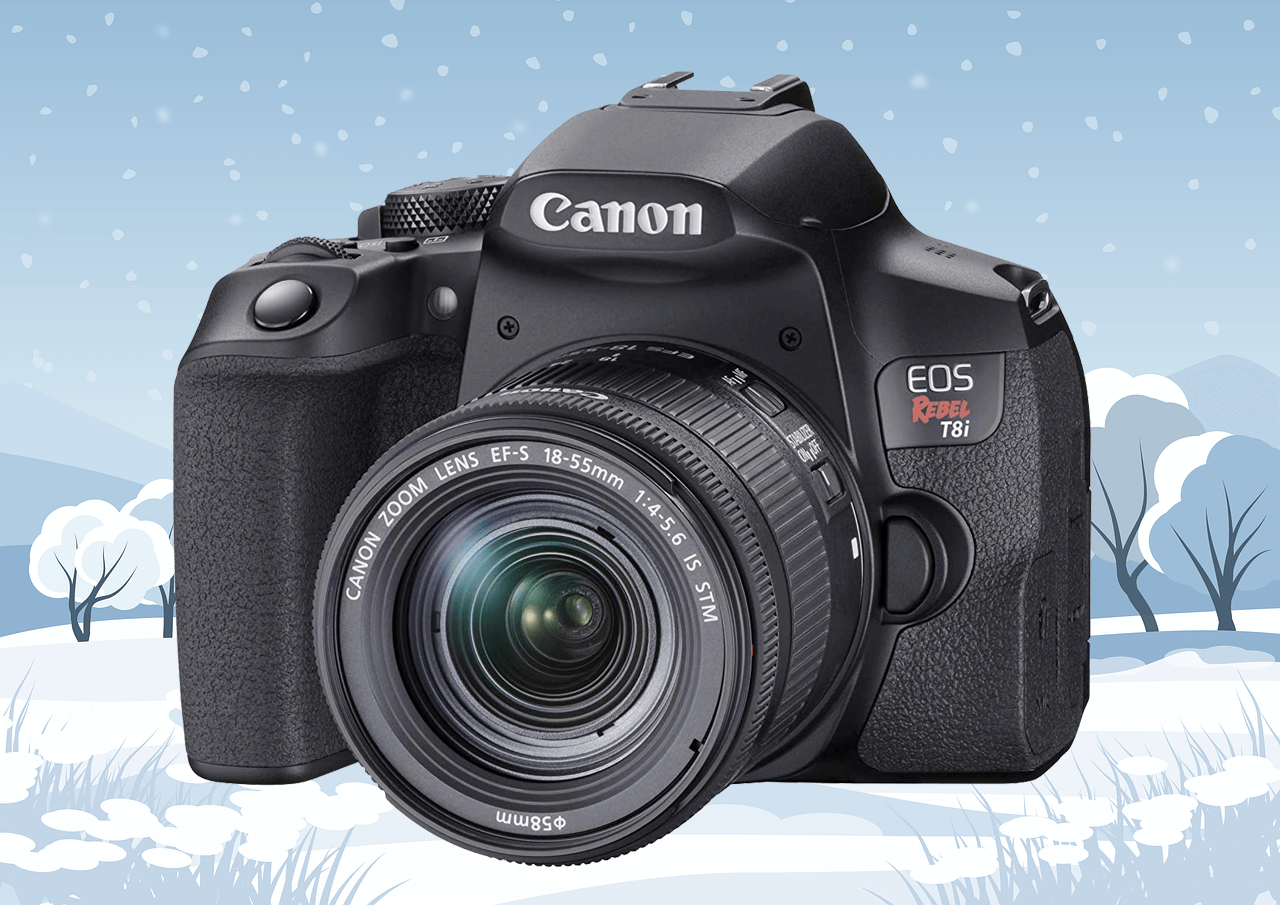 Canon EOS Rebel T8i
Best "budget" camera for surf photography
24.1 Megapixel CMOS sensor
4K videos at a frame rate of up to 24p for high significance
3.0″ Vari-angle Touch Screen LCD
100-25600 expandable ISO range
45-point all cross-type AF system
Here is another product review from my favorite Canon brand. This company is just amazing when it is about buying a quality camera. The camera I had been waiting for finally arrived in the store, and I was overjoyed! After many years with the same DSLR, I decided it was time for a change. Even though I'm not a professor in any way, I'm pretty pleased with this camera's capability so far.
Very nice shots thus far, and the lighting is fantastic. Other advantages for me include its compatibility with a wide range of my different lenses, which is essential to me since I don't want to pay more money than required when purchasing a camera. I found it to have excellent ratings on a few different sites while I was looking for something about Best Camera for Surf Photography.
For one thing, the Canon EOS Rebel T8i is marketed as an entrance camera for casual shooters as well as amateurs and bloggers. It has a few functions often reserved for the company's higher-end models. Video in 4K resolution is the most eye-catching feature that impressed me the most.
In addition, the build quality is a little shoddy, but so far, it has performed well. With regular usage, the battery life is just around 1 to 1.5 hours (no flash). And there was no shipping fee at all. The learning curve is steep, but it's a fantastic camera at a reasonable price that has a lot of features that a novice photographer could need.
Many opportunities for improvement and development. I won't go into detail about the video mode since I don't utilize it. This mostly serves as a camera for me. Video is optional and may be used in the future, but at this time, it is not being considered.
---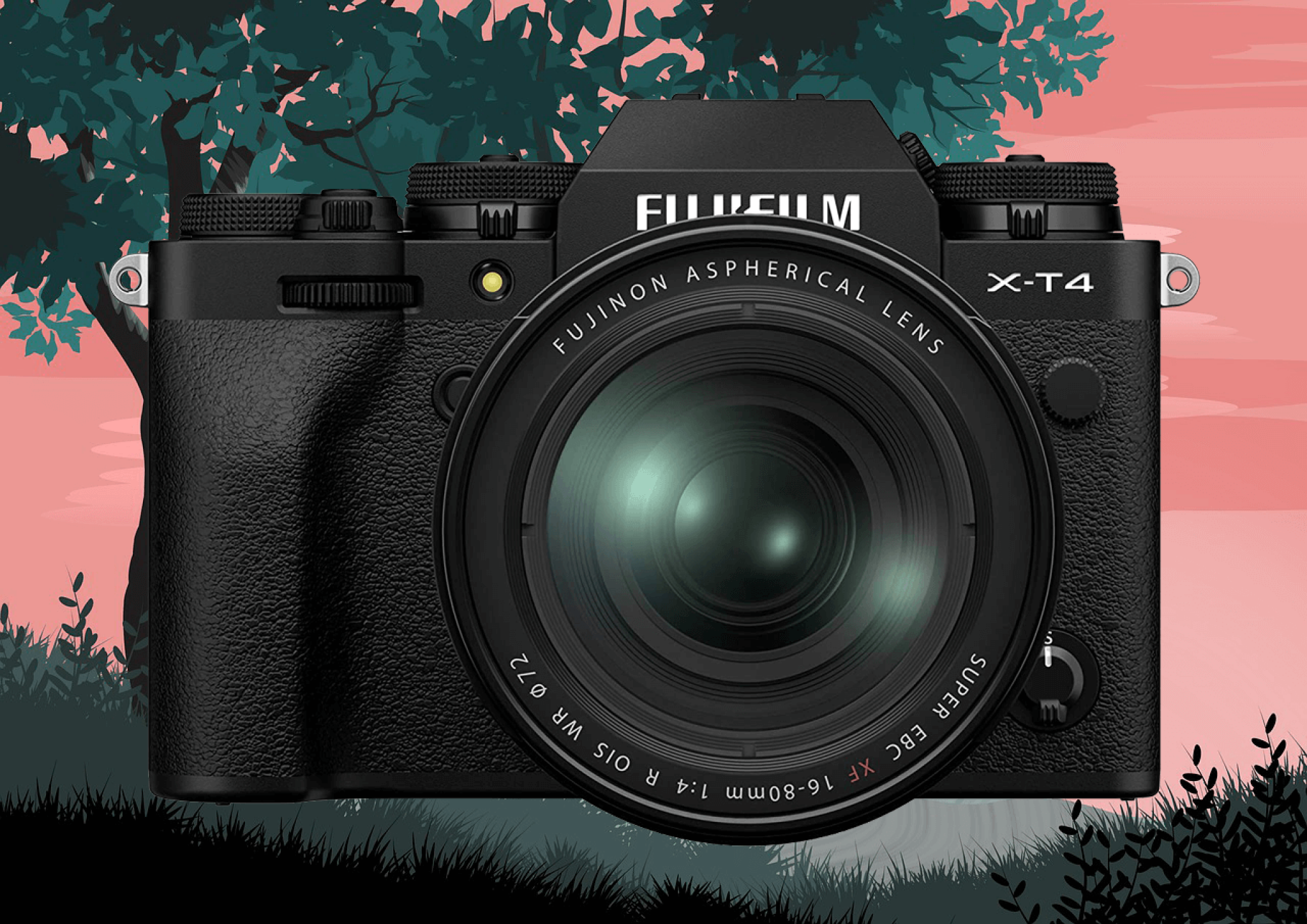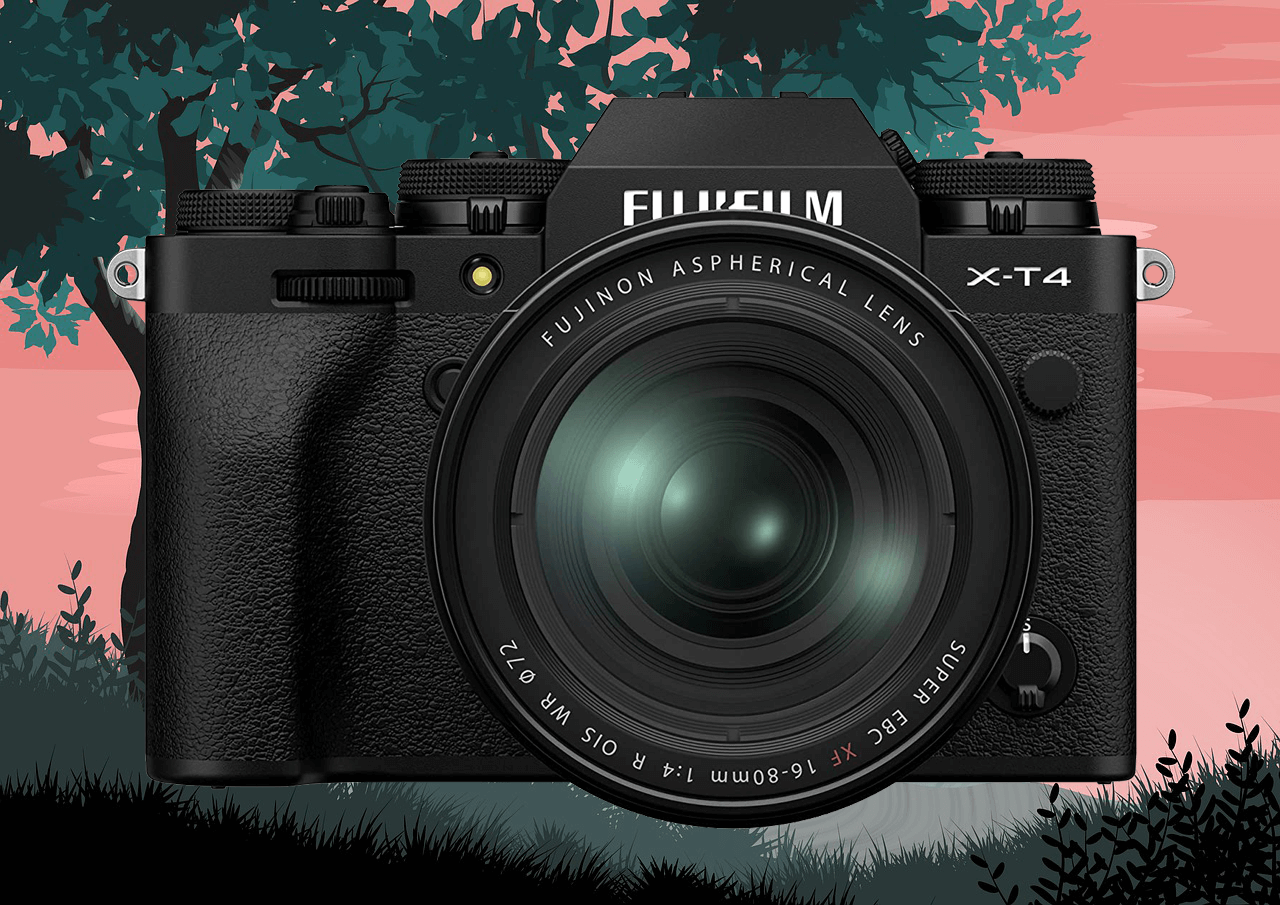 Fujifilm X-T4
Point and shoot professional surf photos
4th generation X-Trans CMOS 4 sensor with a primary color filter
5-Axis In-Body Image Stabilization
26.1 million pixels
2160p video capture resolution
With more than 360+ reviews on different sites, this Fujifilm X-T4 Mirrorless Digital Camera (with 16-80mm Lens, Black) is listed in our list of 8 Best Cameras for Surf Photography.
You might be now thinking why! Well, here is the answer. I've always been a fan of Fujifilm's camera layout. This usually reminds me of a Nikon F or Leica M camera body. They're probably the best and most convenient to handle, and it doesn't stop me from enjoying them.
As a beautiful camera, it's good enough to justify the price, although I'd like to spend a bit less than what it's presently being sold for.
As a serious photographer, you need to have a camera that you can maintain with you at all times. It has a conventional shutter that can shoot up to 15 frames per second means that you can take advantage of those fleeting moments, even when the X- T4's is the quickest among APS-C cameras.
It brings up the question, therefore, for whom is this camera intended? Anyone who takes Surf photography and filmmaking seriously should have a camera such as the Fujifilm X-T4. All the lenses you need are included in the system, so you don't have to buy additional lenses separately.
Photographers will find that this is the most fantastic APS-C camera available and that it is competitive with some of the more expensive comprehensive cameras. The lenses do an amazing job with color, contrast, and sharpness. There are no bad choices when it comes to XF lenses; even the "kit" lens is a great one.
---
Things to Consider Before Buying a Camera for Surf Photography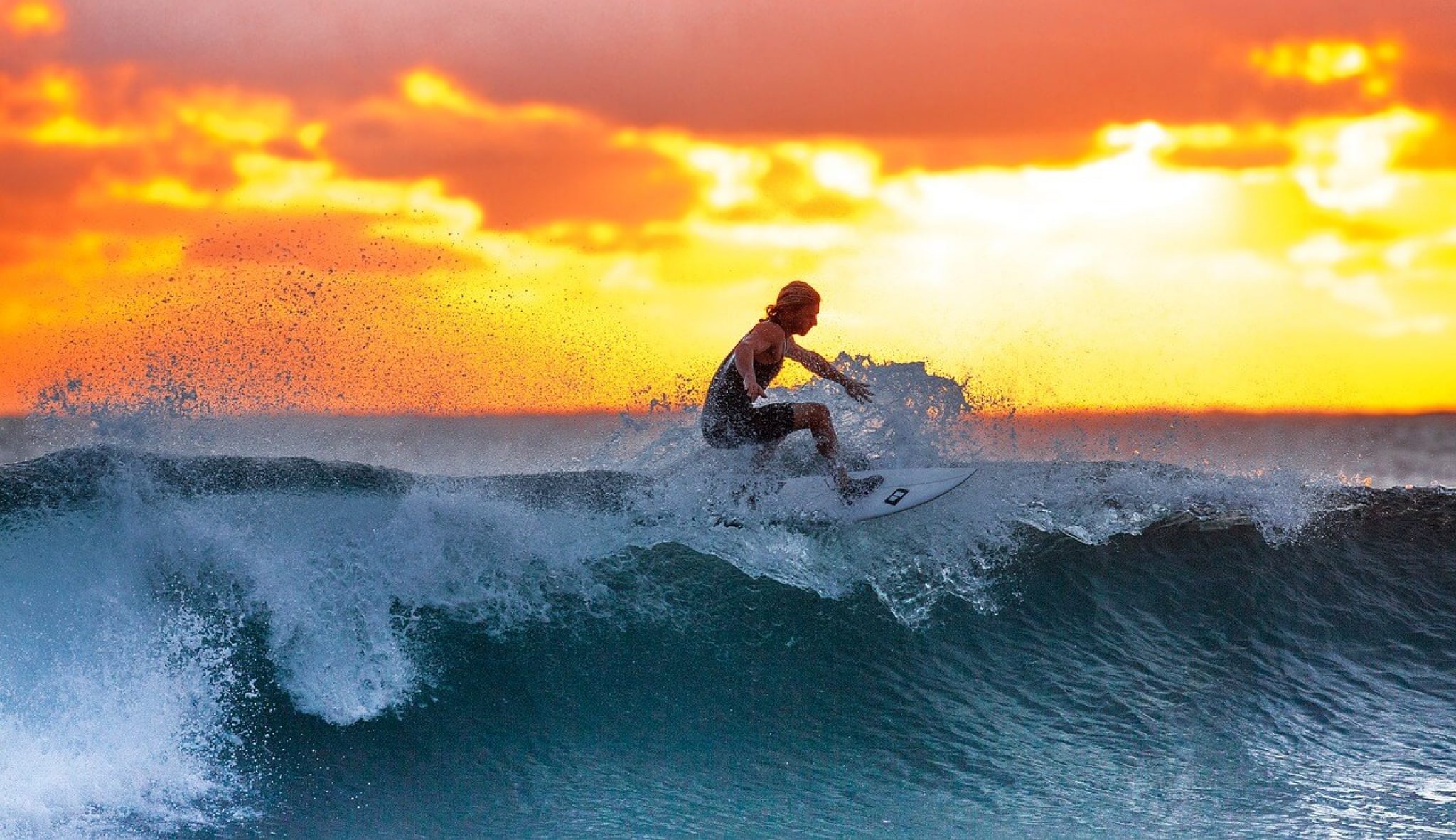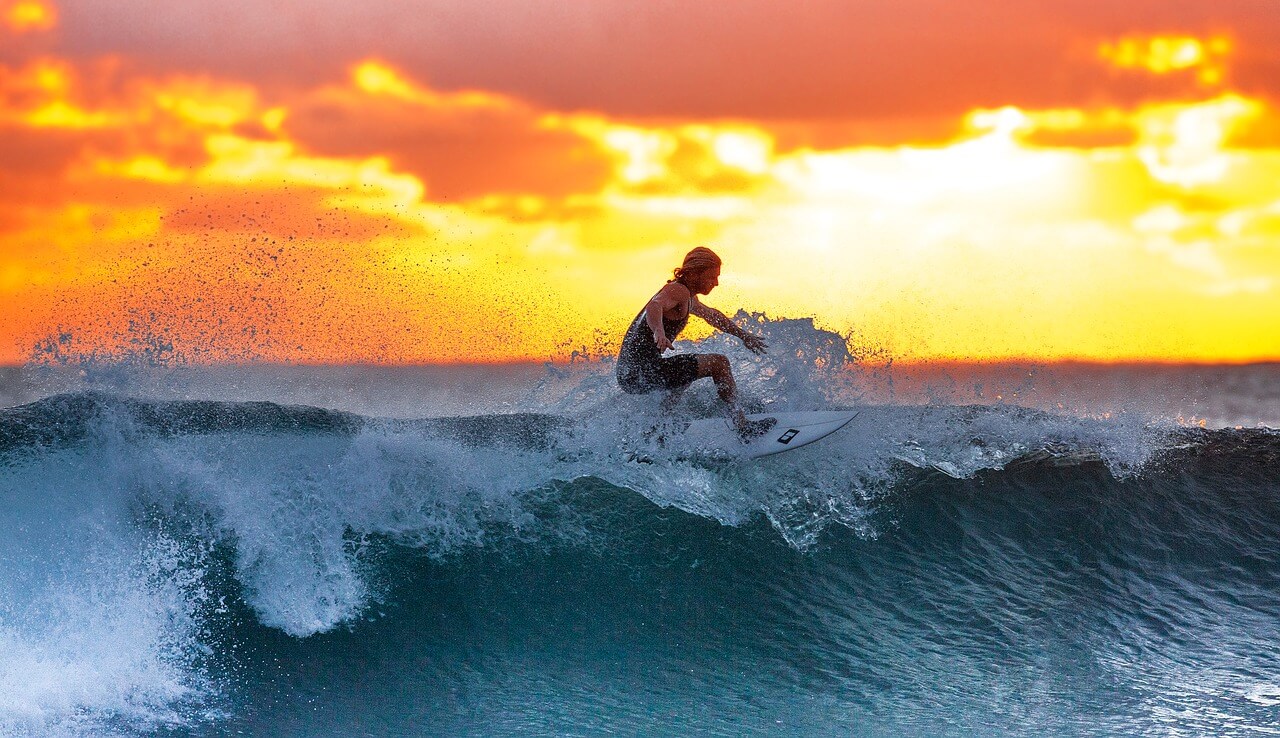 You might be on the lookout for a new camera to take your next surf photography, but first things first. The modern world of professional photography has changed the way we think about cameras. So before you start looking at the specs and features of different models, it's important to look at how they impact your final image quality and workflow. Before buying a camera for Surf photography, you should consider the following factors:
1. Budget
The first thing you need to think about is your budget. Do you want to buy an expensive camera or a cheaper one? I think you should consider a budget.
Buying a camera is one of the most important decisions in your life as it will determine how successful you are as a photographer. You need to decide which type of camera will be best for you and also which brand is worth buying.
For surf photography, I would suggest that if you are looking for something with better quality, then Canon or Nikon is what I would recommend because they have high-quality lenses that are made specifically for surfing. If, however, you don't mind spending less money then Sony or Olympus might be good choices for you.
This reminds me of my previous post. You can check out my previous blog post here: Best Cameras for product photography.
2. Camera type
Next, decide what type of camera you want. Tell me, what type of camera are you looking for?
Before buying a camera for photography, you should consider the type of camera you want to buy. There are several types of cameras, including digital cameras, DSLR cameras, and camcorders.
A good place to start is by researching different types of digital cameras on the internet. In this case, you can have a look at our previously published articles.
3. Features
Once you have decided on the type of camera and budget, it's time to think about the features that you need. Do you need manual controls or automatic settings? What ISO range do you need?
There are many options available in the market that you can choose from. However, before buying any of them, make sure that they meet your needs and requirements. Some extra features would make your experience more fun while taking pictures or videos.
Some of these camera features include HD Video Recording, Continuous Shooting Mode, Variable Frame Rate (VFR), Touch Screen LCD, etc.
These extra features help photographers take great photos with ease without worrying about the technicalities involved in taking pictures. You don't have to worry about anything because our reviewed cameras have these features already.
4. Image quality
Another important factor to consider is image quality. How well do you want your photos to be? Will you be printing them large or using them for online marketing purposes?
Surf photography is an art, and it needs a quality camera.
There are many options available for you to choose from, but the main thing that you need to consider is how well your camera will perform in low-light conditions.
This means that if you have a high-quality camera, then the images produced by it will be better than if you use a low-quality one.
5. Battery life
It is important to have a camera with long battery life so that photos can be taken even when there is no power outlet nearby.
Battery life is very important when it comes to taking pictures and videos. To ensure that your camera lasts long, you should buy a quality battery with enough capacity to take hundreds of shots. Also, check the type of battery that you need, as some cameras have proprietary batteries which are not available for purchase outside the manufacturer's website.
6. Resolution
How much resolution do you need? Do you have that answer, or do I give space to think?
When you are looking to buy a camera for surf photography, it is important to consider the resolution. The resolution is the number of pixels that a camera can capture.
The higher the resolution, the sharper and crisper your images will be. However, higher resolutions also require more storage space on your camera and may not be practical for all types of surfing.
To determine if a higher resolution is necessary for your surfing photography, take some test shots with different resolutions and compare the results. If you find that you need a higher resolution to get the best photos, then invest in a camera with that capability. Otherwise, stick with a lower resolution model that will still produce good images.
7. Optical zoom
Another important factor to consider is the optical zoom feature of the camera. This important factor helps you to get closer to the subject without having to move farther away from the object that you're photographing. However, make sure that the zoom feature is adequate for your needs. This is helpful when photographing subjects that are far away or when you want to capture a wide-angle shot.
8. Check reviews
If possible, take a look at other people's reviews before buying a new product so that they can give recommendations on how well the camera performs in various conditions such as low light and flash settings, etc. If possible, try out the product before buying to know exactly how good it is in real-life conditions. It also helps when trying out cameras because if one does not work properly, then they might not buy another one even though they liked its performance in previous tests.
Frequently Asked Questions: (FAQs)
Is it hard to be a photographer?
No, it is not hard to be a photographer. However, there are some things that you need to do to be successful as a photographer. This means you need to have excellent technical skills when it comes to your camera and software. And lastly, you need to be able to market yourself well so that people know about your work.
What lens do I need for surf photography?
A wide-angle lens is the best lens for surf photography, like a 10-24mm USM lens. Because it captures a wider view of the scene and gives you a more dramatic image. Other lenses that can be used for surf photography include a telephoto lens and a zoom lens.
What do you need for surf photography?
To take great surf photos, you will need a camera with a wide-angle lens and good low-light performance. Some things that you may want to consider include a sturdy tripod, a remote shutter release for taking photos without having to touch the camera, and a fast memory card for capturing photos quickly.
How do you do surf photography on water?
To do this, you will need to find a spot where the waves are breaking close to shore. Once you have found this spot, set up your camera and tripod in a position that will allow you to take in the entire wave. You can then start shooting as the wave starts to break.
What special apparatus is used by professional surf photographers?
A surf camera is a specialized type of camera that is used by professional surf photographers to capture images of waves. Surf cameras are often equipped with special lenses and sensors that allow them to take high-quality photos of waves while they are breaking.
What makes a great surf photo?
A great surf photo captures the moment a surfer is in the zone and performing at their best. It should be clear, crisp, and colorful. Also, the photo should be taken from a good angle so that the viewer can see all of the action. You can pick a camera from our list of best cameras for surf photography for great photos on the spot.
How does a photographer get a little piece of themselves over in their work?
There is something very personal and intimate about photography. Photographer gets a little piece of themselves over in their work by capturing the moments that matter to them. They put their heart and soul into what they do, and it shows in the photographs.
How can water reflection be more clear?
Water reflection can be improved by using a neutral density filter. This will help to reduce the amount of light that is reflected off the water, resulting in a more balanced exposure.
Final Thoughts
Surf photography is a popular and fun hobby for many surfers. It can be quite challenging to capture the perfect shot, but with the right equipment, you'll have no problem taking amazing photos.
Buying the best camera for surf photography is a personal choice you'll have to make. You should not go with the first camera you get and try to convince yourself that it's the best because of some marketing gimmick. Get to know your needs and decide which camera will serve them best, then do not hesitate to spend money on it.
However, today our guide was for everyone who is a die-hard fan of surf photography, just like me. And also, we don't want you to get confused while choosing the right camera for your passion.
I hope this one is this buyer's guide helps you get one of the best cameras for surf photography for your specific needs so that you don't have to keep surfing the internet and wasting your time. What are your criteria for buying a new camera? Let us know in the comments below.
Subscribe to the CameraIO Newsletter
Photography & Camera News + DEALS