Subscribe to the CameraIO Newsletter
Photography & Camera News + DEALS
Cameras are one of the best ways to capture life and revisit memories and will forever remain the best way to do so. Picking the best mirrorless camera is not an easy task due to a few facts.
A camera is as good as the user, and so there are high chances that an excellent photographer will do outstanding photos with a standard camera while a beginner will not even come close with a high-end camera.
Cameras have evolved and come in different pricing ranging from simple point-and-shoot mirrorless cameras that will come integrated into a phone to top-notch cameras used in commercial arenas. The prices will also differ significantly.
Do you have less than $1000 to spend on a camera? This is more than enough if you know what you are looking for.
Best Mirrorless Cameras under $1000 (Reviews)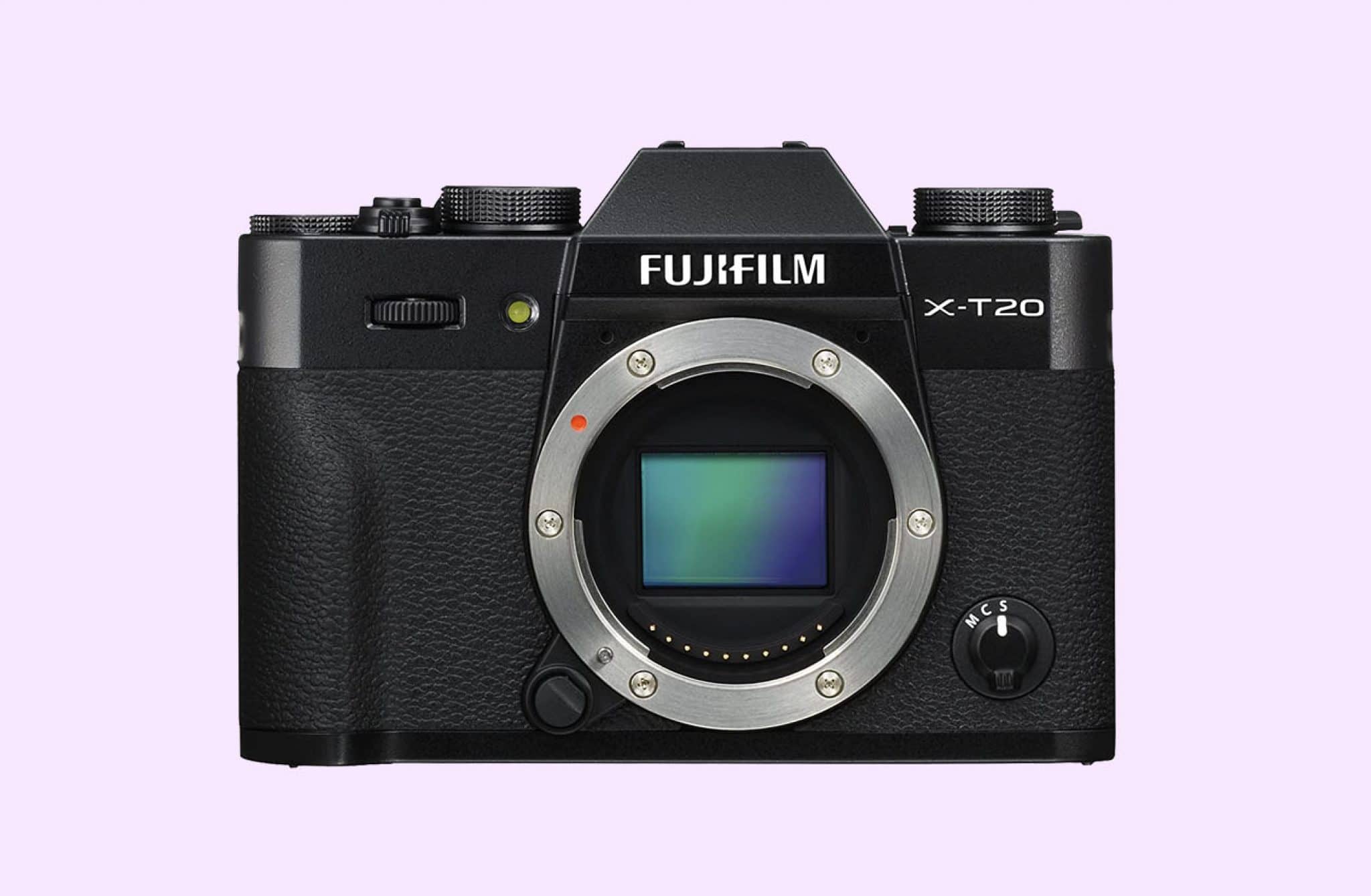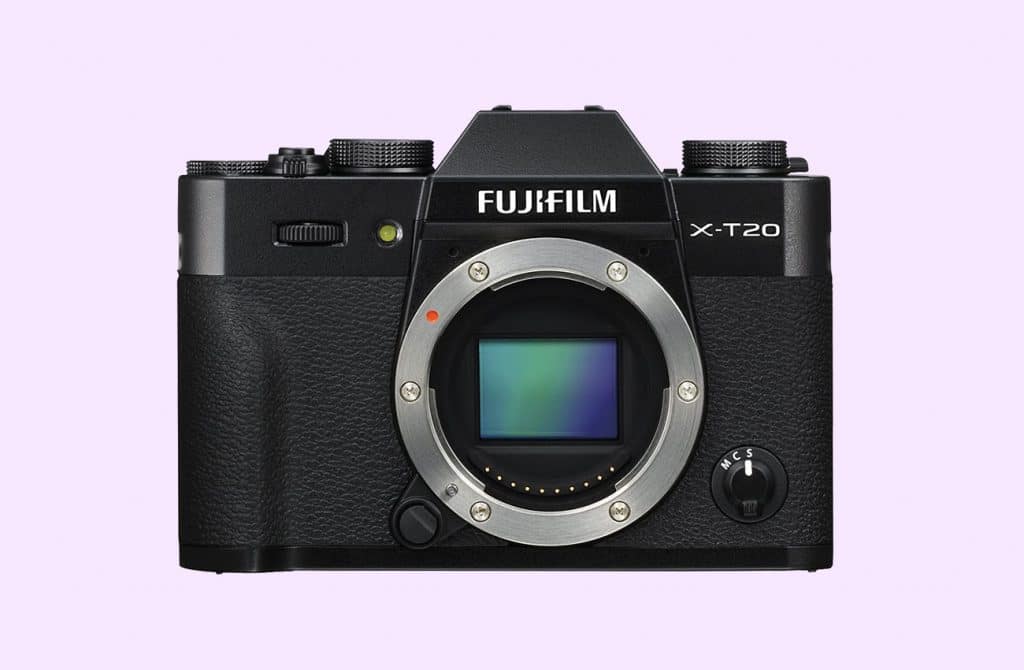 Fujifilm X-T20
Best mirrorless camera under $800
Pricing
The pricing is considered very friendly considering the abilities the camera packs.
Portability
You get a compact camera that is not only easy to put in bags or a pouch but one that can be carried easily with a strap around the neck depending on your gear.
Auto properties
Come with a large selection of auto features to help and guide the beginner. The features also enable fast shooting with presets.
Connectivity
This camera allows you to connect and control it and the data from your smartphone with an installed app.
Continuous shooting
The camera supports continuous shooting as well as video shooting at 4K.
Lens compatibility
You can easily buy loads of lenses for this camera if you want to widen your scope of photography as well as use an adapter for those that are not very compatible.
Interface and controls
The interface is easy to handle even for a beginner. The tilting LCD screen also presents an ideal photography feature for unlikely shoots.
The camera comes with more than an average user needs which are also what makes sit an impressive camera to have. It comes with a 24.3MP APS-C CMOS sensor and a no-low pass filter. You also get an X-processer Pro for fast processing and great pictures. The camera comes on within 0.4 seconds which is ideal for people that want quick action as well as a 5.0Fps live view shooting.
The fats shutter system is suitable for continuous shooting allowing 0.25 seconds. The camera is ergonomically designed with a 3.0" tilting touchscreen interface that allows almost every angle of operation. The camera also records HD videos with 4K capabilities using x series simulation effects that include ACROS.
It also allows you to shoot and display the HD output directly from the real camera time through the HDMI port as well as the audio output, output, and microphone. The camera also has an image stabilizer and AF-c custom settings.
These work perfectly when it comes to taking photos of fast-moving objects. One of the most useful aspects of this camera is the control mode. You will get both auto and manual. The auto mode will give you presets that you may find useful when shooting in a hurry or are not very well conversant with manually handling the camera. The EV is fast and high in magnifications for the best view.
---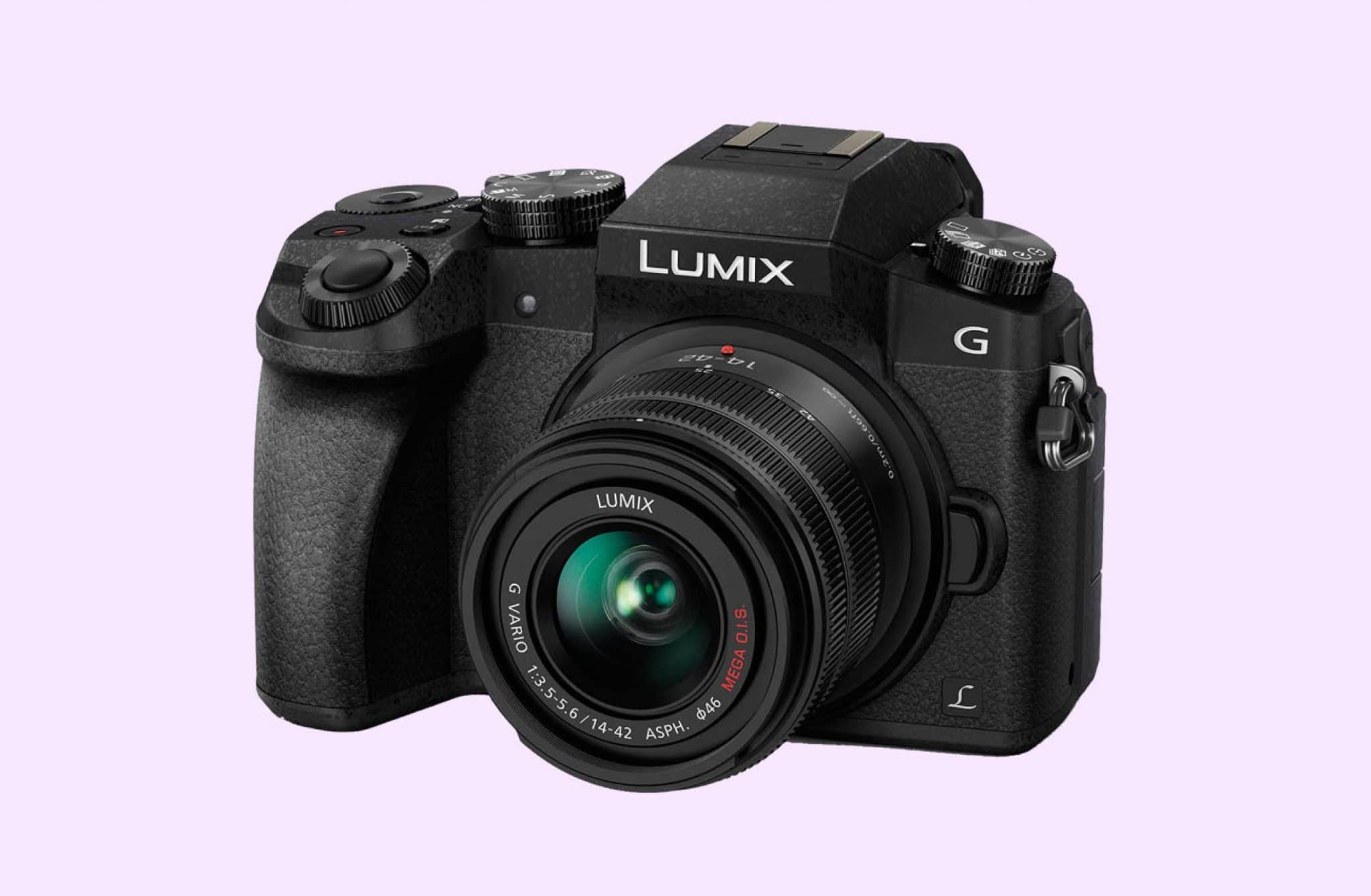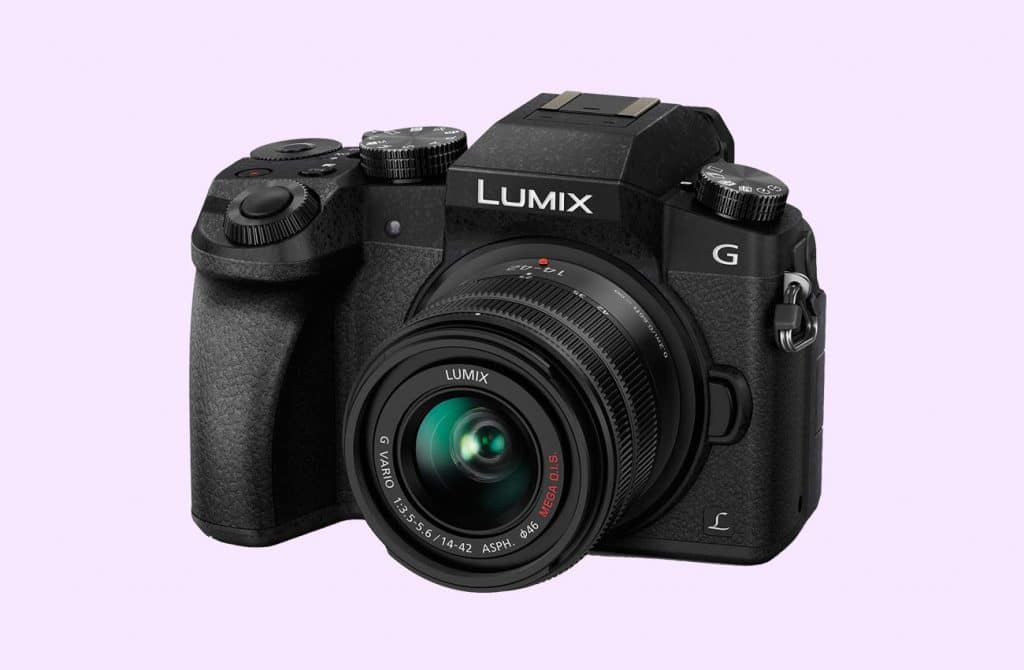 Panasonic Lumix G7
Best mirrorless camera under $700
Pricing
The camera is reasonably priced for the number of features and quality it comes with.
Portability
The camera is compact and easy to carry especially for the traveling photographer. It can be easily strapped around the neck and the shoulder without causing unnecessary fatigue while walking.
Auto properties
This is an ideal camera for people looking for quick shoot modes that already come with the camera while getting terrific shots.
Connectivity
The camera supports Wi-Fi sharing for the perfect shoot and sending situations.
Continuous shooting
It comes with continuous shooting properties thanks to the fast focus and tracking abilities. You also get to shoot 4K videos and get RAW photos for processing.
Lens compatibility
The camera is compatible with many lenses, and there is no limit to what you can work with.
Interface and controls
It comes with a tilting LCD screen for ease of use as well as buttons that are well labeled and straightforward. It is ideal for both novice and professional users.
One of the most significant problems cameras had for a very long time was the time taken to reload the whole mechanism. This has been solved thanks to the mirrorless camera and thanks to even more advanced technology; you will not miss a thing. This includes fast movements.
This camera comes with Ultra HD 4K pause and saves modes for photos. It is also quite impressive when it comes to tracking and focusing on subjects that are in motion. The camera does not come with an inbuilt image balancing mechanism though this is not an issue for most professional photographers.
The screen is easy to tilt and even turn around for the much sought-after selfie. The interface is easy to use and a welcome change for anyone moving from a different option. The camera is easy to carry thanks to its compact nature and will fit in most pouches without a problem.
It is also open to a wide array of accessories and changeable options such as the lens, batteries, and flashlights. The Panasonic Lumix G7 4K mirrorless camera allows you to connect wirelessly to devices around you through Wi-Fi. You can also do this with the available cable ports. It is also an ideal option if you are looking for one with resets that you can use automatically if you are not used to manual photography.
---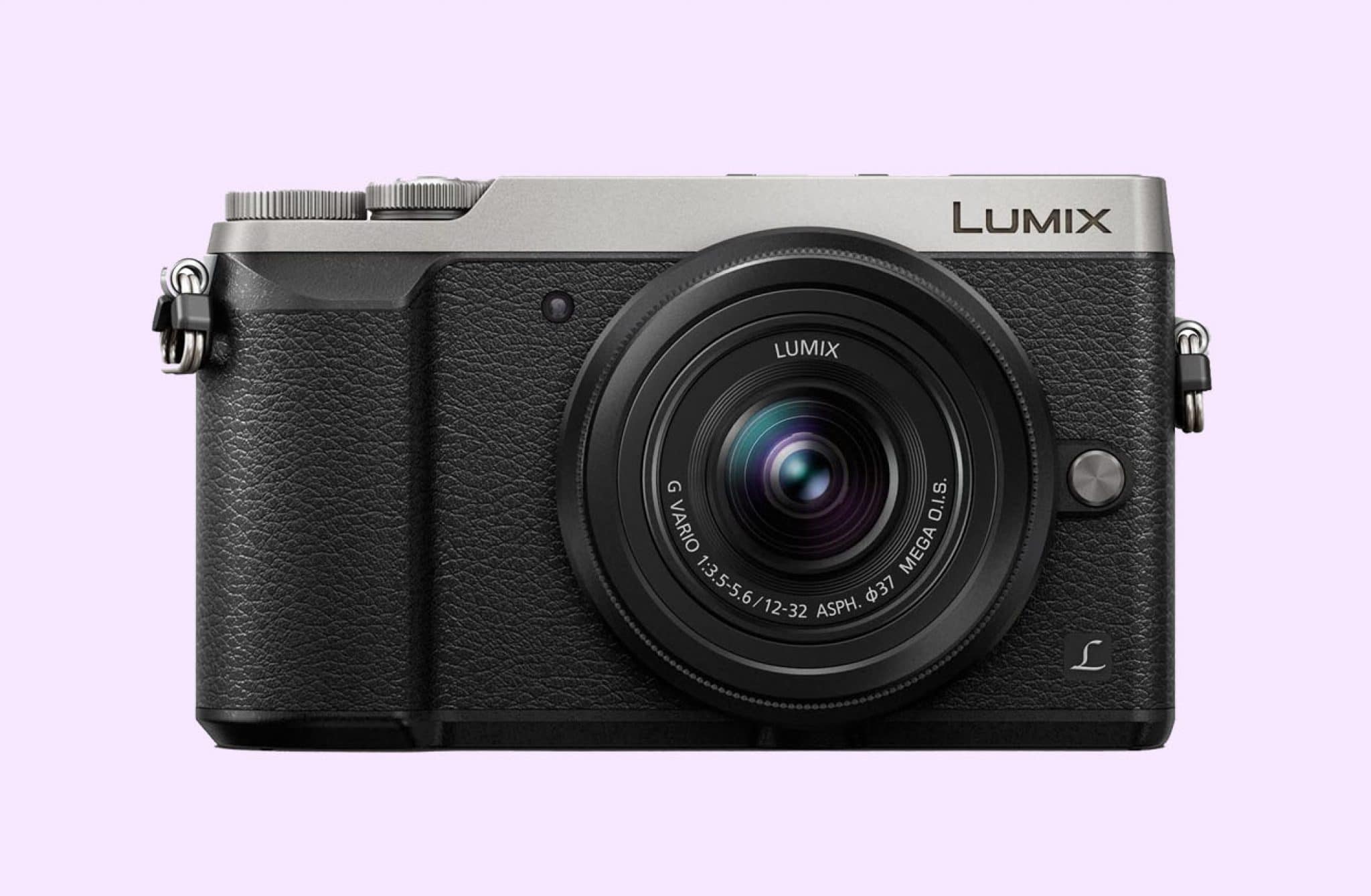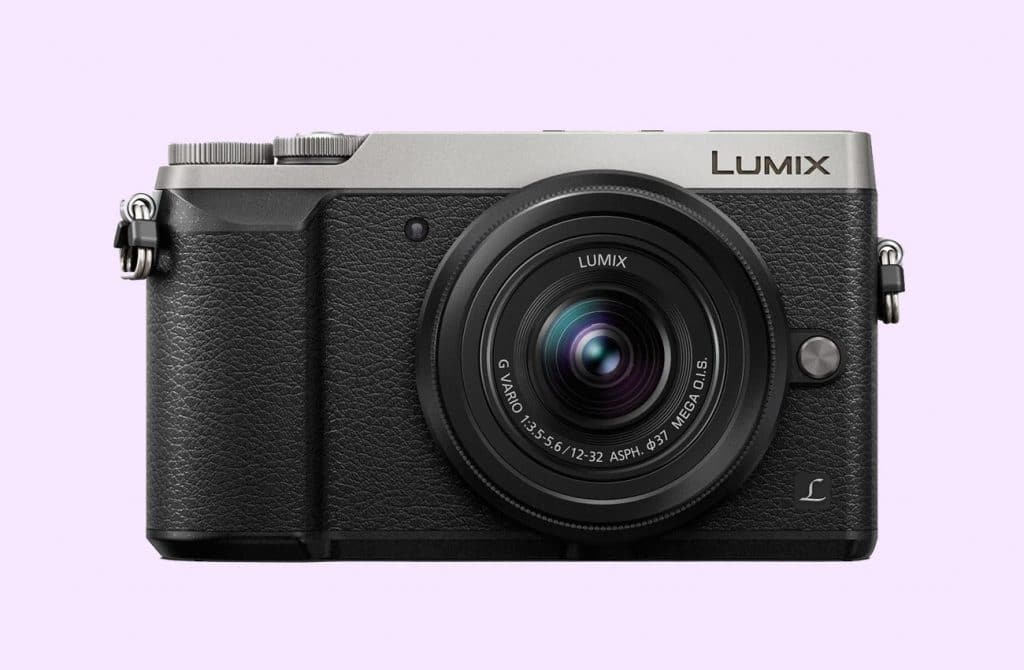 Panasonic Lumix GX85
Best Panasonic mirrorless camera
Pricing
One of the most reasonably priced cameras of this caliber.
Portability
A compact camera perfect for traveling and can fight small spaces.
Auto properties
A vast array of auto features that make work more comfortable for the beginner and provide better support for the professional.
Connectivity
This allows for connection to peripheral devices.
Continuous shooting
Enjoy continuous shooting thanks to fast autofocus and shutter speeds as well as 4k videos.
Lens compatibility
Compatible with a wide variety of lenses.
Interface and controls
An Easy and pleasant interface that comes with a tilting LCD screen for ease of shooting.
This is one of our best options if you are looking for something within your budget that is easy to use yet impressive when it comes to output. You can quickly shoot videos in 4K mode and enjoy HD raw photos for processing.
The camera is also compact and will fit tight spaces easily. The screen allows you to tilt the view as much as you want with an EV to help along. The EV is much bigger than most and can be very helpful. One of the most helpful features you will come across is the five-axis stabilizer.
This is a great deal especially if you have subjects that can hardly stay still. It is also great for low-light photography where stability determines the quality of the photos taken. The 16MP camera is ideal for use and ergonomically designed when it comes to grip. It is much smaller than most DSLR cameras.
The battery can be charged through a USB cable. It is a neat little idea as opposed to externally having to charge the batteries now and then. They will not last so long when in the 4K mode as it is in most DSLR cameras but will work well nevertheless.
The camera comes with a workable interface that is easy to get a grip on. The camera does a good job for those that have not quite mastered the art of manual photography. This means that it will satisfy both novice and professional photographers.
---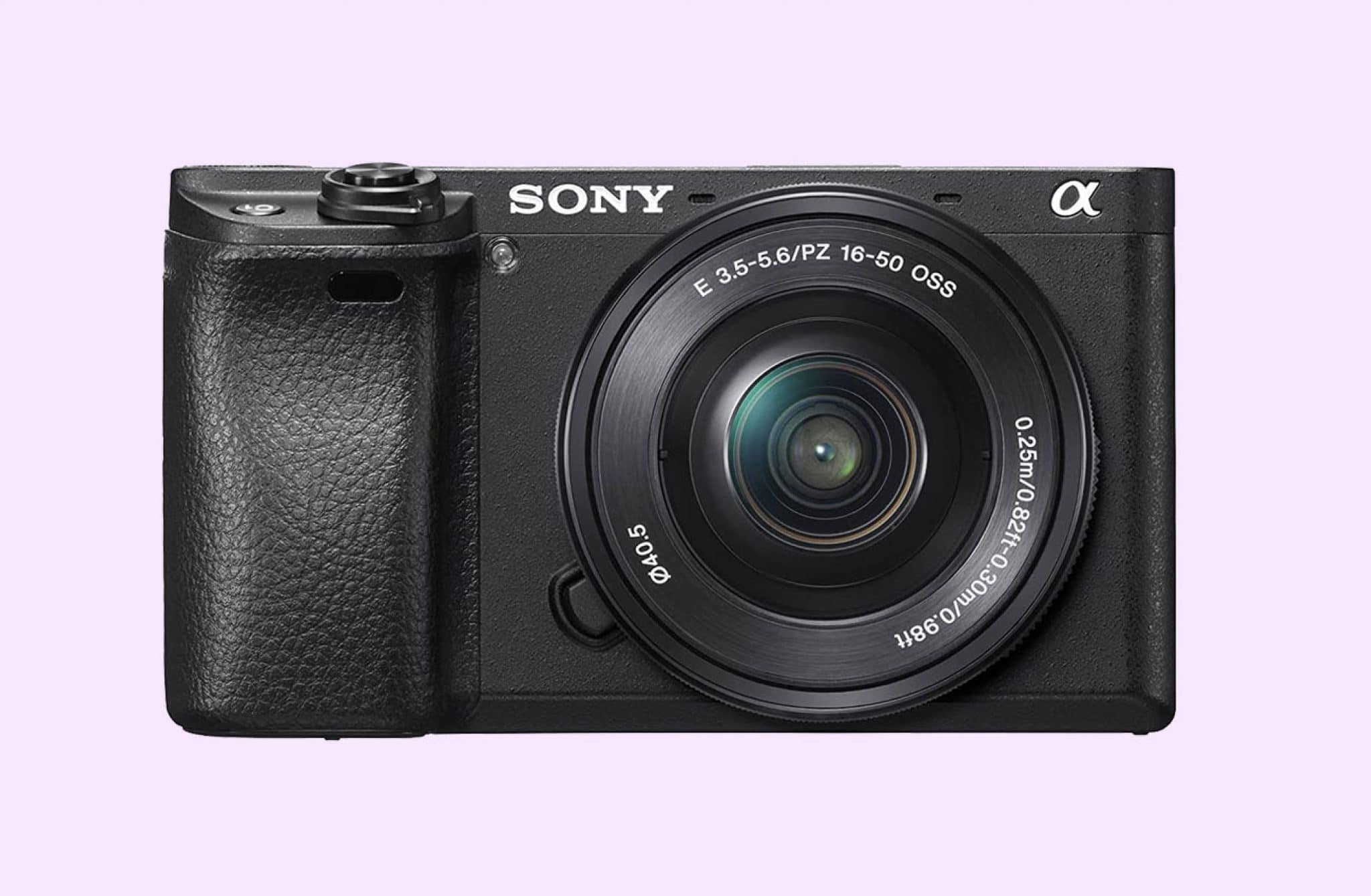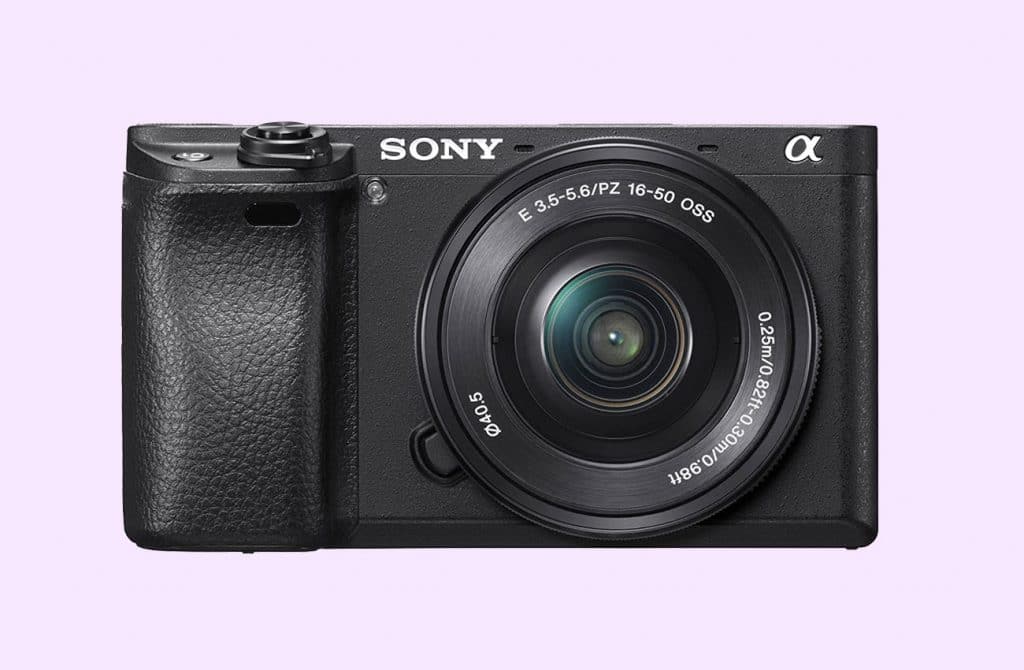 Sony Alpha a6300
Best mirrorless camera under $1000
Pricing
The pricing is just about perfect for a camera with such qualities and features.
Portability
The camera is lightweight and can fit in small spaces allowing you to carry it everywhere you need to. The compact build also makes it easy to carry around with a strap around the neck or shoulder when walking.
Auto properties
The camera comes with a large array of presets for the beginner and allows you to take photos easily. The autofocus also supports continuous shooting. Setting the stop sets up the rest of the features for the ideal shoot.
Connectivity
The camera allows for the use of NFC, Wi-Fi, and QR code for the ease of transferring data this makes it an ideal tool when doing travel photography.
Continuous shooting
You get constant shooting properties for fast moments thanks to the auto features such as autofocus.
Lens compatibility
The camera allows for the use of various lenses and an adapter that can aid cutting across the board to work with incompatible lenses.
Interface and controls
You get an LCD screen that can tilt for ease of use as well as a friendly interface that is ideal for beginners and professionals.
The Sony Alpha a6300 is one of the most impressive cameras we have come around. This is an excellent camera both for the professional and beginner. It comes with a vast number of remarkable features including one of the fastest Auto-Focus Speeds recorded at 0.05 seconds.
Having a fast autofocus speed makes the camera great for continuous shooting and also great at video shooting. Better shutter speeds improve the quality of quick shots as well as the quantity.
The camera also comes with a 24.2 MP CMOS APS-C sensor with an accelerated readout. This translates to faster processing from the sensor which is ideal for continuous shooting and HD video coverage. You also get up to 11fps for ample continuous shooting aided by w/auto Focus and excellent Exposure.
The camera is ideal for video shooting thanks to an internal UHD setup that supports 4K30 and 1080p120 video recording. The auto-tracking feature also allows you to take impressive shots in motion.
This means that you can also blow up your videos to high resolution without losing an aspect. The camera is small and compact, perfect for carrying around. It is also ideal for all weather thanks to the sealed magnesium alloy body.
The interface is friendly and straightforward perfect for shooters that do not want to spend too much time figuring out the controls especially if you are coming from a different brand. This is an ideal camera if you are looking for something that will hit the sweet spot between commercial and day-to-day family shooting.
---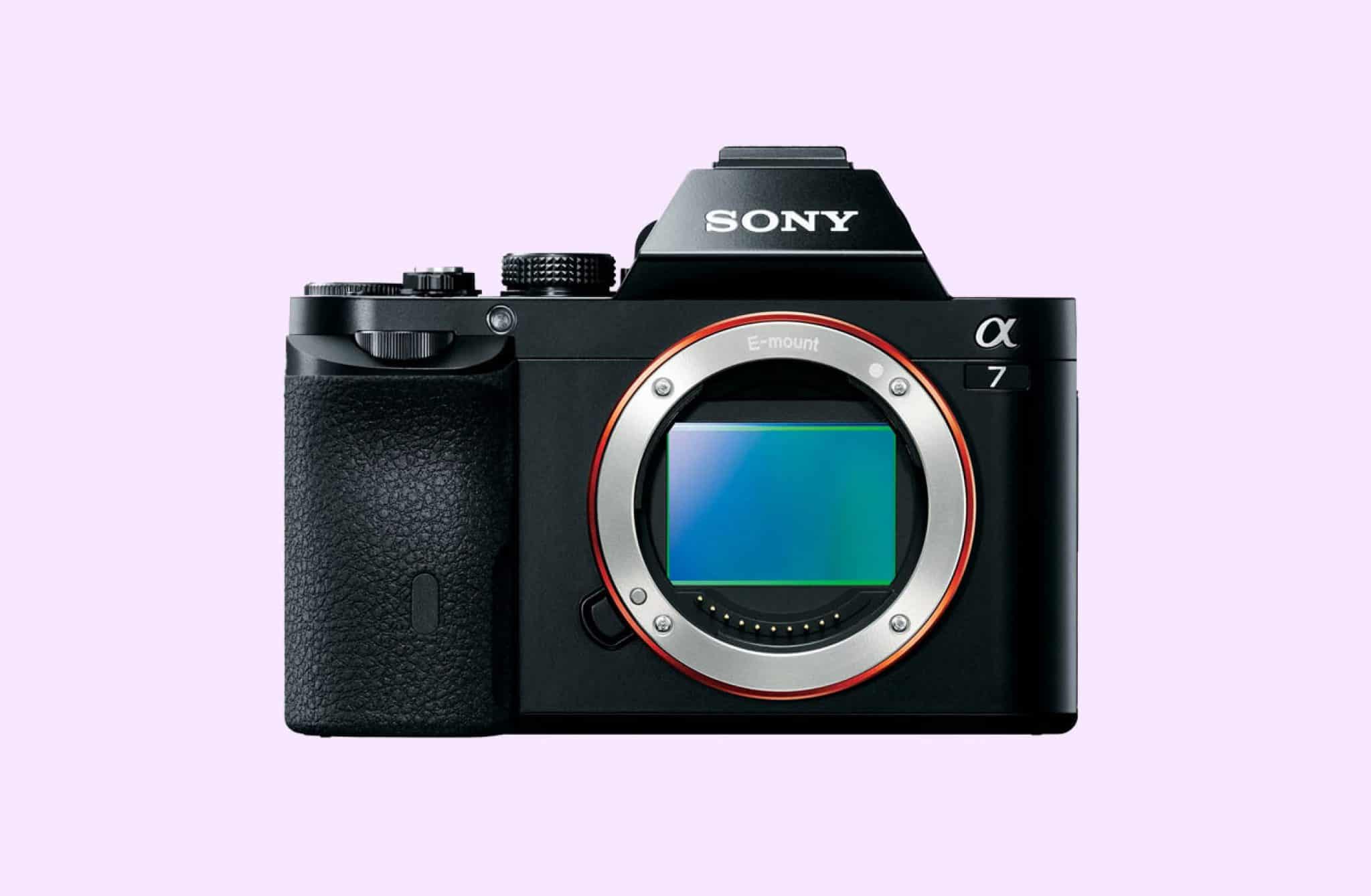 Sony a7
Best budget mirrorless camera
Pricing
Friendly pricing with great features.
Portability
A compact camera that is easy to slip in travel bags, clutch bags, and even carry around with a strap where need be.
Auto properties
The camera is a haven of auto features including autofocus and setups. This allows the user to make slight changes to one aspect and have the rest reset by the camera for the best shots.
Connectivity
You can enjoy connectivity to peripheral devices that support Wi-Fi and NFC sharing since the camera is enabled with both.
Continuous shooting
This is an excellent camera for shooting fast movements in sports and wildlife thanks to the quick shutter speeds. It ensures that you do not miss a moment while in the field.
Lens compatibility
The camera allows as many lenses as you can buy for better and more professional photography.
Interface and controls
An easy-to-control and handle camera after a little learning that also comes with a tilting screen.
The camera has a 24.3 MP CMOS full-frame sensor that does a spectacular job of capturing impressive photos. You also get to enjoy continuous shooting with Up to 4FPS when it comes to the shutter and aperture ability. The camera has a wide range of sensor sensitivity ranging from ISO 100-25600 in manual mode and ISO 100-6400 in auto mode. You can also shoot in HD both for the videos and the photos with AVCHD/MP4 outputs.
The camera manages a 1080/60p/24p HD video output for quality motion pictures. The LCD screen allows you easy access to the touch controls and tilts whichever way you need it to while displaying 921000 dots. The viewfinder bears an able 2.4m dots and is perfect for auto tracking and autofocusing. You will enjoy raw editing as well as RAW + JPEG editing capabilities thanks to the HD photo output.
The camera allows for connectivity with Wi-Fi and NFC for easy communication with peripheral devices. NFC enables you to quickly share data across electronic platforms that are within the scope. The camera is compatible with quite a long list of lenses making it one of the most versatile options we have.
These include Minolta if someone is using the LA-EA3/ LA-Ea4 adapter. You can also enjoy great storage due to the SD/SDXC/SDHC and memory stick pro duo slot. The compact camera is also ergonomically designed and arguably one of the smallest options on our list. This also makes it easy to carry around and use.
---
Things to Consider Before Buying A Best Mirrorless Camera under $1000
Pricing
Pricing is one of the crucial things when you are going to buy a suitable camera for yourself. Remember one thing very expensive cameras are not necessarily the best for you, and so are the cheap ones. Yes, quality comes at a higher price, but a perfect camera will be defined by the user.
This is also relative since the user may not have a lot of experience. The first thing to do before deciding on a budget is what you need and why you need it when it comes to cameras. You will need to determine what everything will cost too.
Not only cameras, but you will also need a lot of other gear for photography. Normally the camera gears cost more than 3 times, sometimes even more when compared with the cost we spend to buy a camera. So, your journey to the photography world will be a costly one unless you are just looking for something for your day-to-day shots.
You will find some cameras that are ideal for wildlife photography while others will be ideal for the sports world. Some cameras will work well for landscapes in a low amount of light while you need a regular camera for photography in regular light. The pricing of a camera depends on the purposes and functionalities of the camera.
Portability
The camera size and ergonomics determine one of the important aspects. Most people who do travel photography normally carry their camera as well as the gear. Travel photographers normally carry a lot of lenses with them. So, the camera needs to be very light so that it does not add a big load to other camera gears.
Bulky cameras will also be huge and will occupy a big space in your travel bag. Smaller cameras will take small space on your travel bag and are very easy to move with. You can carry easily a small camera if you want to carry it for long hours.
You need to determine whether your camera harnesses are what you are comfortable with. These straps need to give you the options you are satisfied with including carrying around the neck.
These cameras are made for people who want to carry them easily with them. The ease of portability is making them very popular. Lighter cameras are also safer on impact. Bulkier cameras are a problem when traveling or when seeking a fast shooting experience.
You will choose your camera in such a way that the camera and the complimentary gears easily fit in your travel bag among the other things in your bag. It should also easily fit in a pouch for weddings and even friend parties for ladies. You will of course not need huge lenses or any at all for this.
Auto properties
If you are a beginner in photography then you will rely really on your camera's ability to provide you with proper shots. This is why professionals are choosing such cameras that already have some presets for good photography and better shots.
Professionals will be lying through their teeth if they tell you that they do not use the presets and auto features. Most of today's cameras come with abilities that can better read the environment. These environment-readable cameras can better read the surroundings than our ability to read.
This is why with some little guidance, a beginner photographer can almost take photographs like what expert photographers can only do.
Today most cameras come with auto-focus. They have some pre-determined setups for the environments and come with auto ISO. These abilities with modern cameras save a lot of time for the users. Image balancing also helps ensure that you take stable photos. Ever taken a photo in a low amount of light?
It is tricky and if you're trying to take photos in any movement, you will get blurry photos. Be sure to ask whether all of the features are available with your camera. You will be able to take better photos with the auto options.
Connectivity
The world today is all about fast connectivity and the transfer of data. It is for this reason that cameras have adopted this technology fast and easily. Days are gone when memory sticks would fill up, and it would take a process just to empty them.
Technology now allows you to send photos that were taken in real-time and even transfer mages and videos in real-time using different connections to peripheral devices. A Wi-Fi connection allows you to send photos and videos immediately and even stream if your camera allows it.
Bluetooth and NFC allow you to transfer data to the nearest NFC and Bluetooth-enabled devices fast and easily. Connections such as USB and other ports will enable the use of cables, and the transfer of data sticks fast emptying up space for more.
Rechargeable batteries have also come in handy saving time that would otherwise be lost buying batteries or charging them externally. Connectivity has made photography a global hobby that can be shared and discussed in real-time. It is for this reason that fan groups have come up both for beginners, intermediaries, and professionals to share what they capture and discover while at it.
Continuous shooting
Processing photos and speed have become the two most important features of today's cameras. Most camera designs are determined by the processor they carry. The speeds of the aperture and shutter are also important.
Not only those, but auto-focus speed and the speed of the Electronic viewer have also become very important. All these features have made it possible for the users to shoot without reloading when compared to what our old photographers did. It also allows the camera to shoot fast and silently.
Cameras are now way faster. Now a regular camera clocks in lower than 0.05 secs. Shutter speed has also become lower. Between two photos, a modern camera now takes around 0.25 seconds off intervals.
This faster speed and modern technology allow photographers to record videos in high resolution for example 4K. If a photographer is responsible to take images of fast-moving objects like sports, aircraft, wildlife, or any other fast-moving objects, he/she will need to shoot continuously. These cameras are perfect for that type of shooting.
Lens compatibility
You have to invest a lot in camera lenses if you are preparing for a photography journey. Consider this before buying your camera. While you're on the market to buy your camera, not only think about your camera but also include the cost of the other gears necessary for your photography.
It is wise to note that lenses will cost you a good amount of money if you are looking for some professional-level photography. If you buy a camera that is highly compatible with any kind of gear, especially the lenses, the better. If you buy the lenses from the company that made your camera, in most cases they will fit. You might need an adapter to adjust your camera with the lenses from other companies.
Interface & controls
Mirrorless cameras come with touch screens and buttons also means that they can be tricky to handle. It will be a good decision if you go for a camera that is easy to use.
Frequently Asked Questions: (FAQs)
How do I pick the best?
Picking the right camera was a combination of experience, research, and putting the best minds I know in the area together. It was a daunting task even for us as a group because most of the professionals would easily get a good shot even from the lowest grade of a camera.
We also involved beginners in photography in leveling the ground and learning from their experience on the different options we had. We narrowed down the search to some of the best camera makers out there and proceeded to pick out features that were helpful to the users.
We also exposed the cameras to different conditions and environments and picked the cameras that worked best across the board. Most professional camera operators will have invested in different lenses and cameras, but this may not be an option for a beginner that has saved a limited amount of cash.
Most professionals will have gear that costs three times the amount of the camera that enhances photography. The options we came up with within the price range stated are bound to provide the professional with a workable base while giving the novice user an out-of-this-world experience when it comes to photography.
Some cameras will cost less and are okay to work with for beginners too. These options, however, are for beginners that have little knowledge of photography and are looking to turn professional.
Why trust me?
Having spent my life behind cameras both in a professional and salesman capacity has given me vast experience in most of the aspects many seek. I am also well connected to a huge community of photographers that have pegged their lives on cameras, and this has further expanded my knowledge.
Being in the industry has exposed me to quite some cameras, and I have seen the evolution of the camera from bulky DSLRs to mirrorless ones. I have also been on the frontline when it came to testing what some of these cameras can do which has been quite interesting.
One of the questions I often encounter is about the best camera out there. It has also been one of the most elusive knowing that the camera is as good as the user. This doesn't mean that new technology has not helped create even better photography. It has, and this is why we have come up with a list of cameras that will work wonders if you take the time to master them.
The number of MPs or f stop a camera has will affect very little for a professional but will be a great deal for a beginner that will depend on the auto aspects of the camera. These cameras are great in both worlds.
This means providing you with the best options when it comes to auto features such as focus, ISO, and aperture. The cameras also give the manual users the best of choices and combinations allowing the best outputs for great photography. One of the most determining factors is the ability of a camera to expand giving you more options.
These cameras allow you to not only use them as they are but increase and expand into higher possibilities with more accessories such as lenses.
Is this for me?
This piece is for every individual out there that has considered photography as a pastime or full-time activity. Starting photography is often a daunting task, and one may never know where to begin. Most of the people that want to start photography will have come from a point-and-shoot background on their phones or simpler digital cameras that allow these options.
This is a great piece if you are looking to expand your knowledge and increase your expertise to a certain degree. Photography is a growing field that easily begins from a hobby to commercial activity. It is also an excellent camera for those that have already begun practicing photography but started with cameras that they feel are not satisfactory. You must understand the capabilities of your camera as well as how to maximize them.
The piece is also ideal for professionals that are looking for spare cameras or options that they can use for photography. There are thousands of cameras out there you can pick from. This also means that you can also make thousands of mistakes.
Some of the mistakes people make are picking a camera only because it costs more, choosing a camera simply because a professional has it, or not knowing exactly why they are picking a certain camera. These five options are great if you are a beginner that wants to delve deeper but at your own pace without fumbling too much.
Recommendations
I recommend that you research in-depth what kind of camera you want to buy and have the proper reason for buying it. Most enthusiasts delving into photography will find these murky waters hard to navigate which is the reason why this article is ideal. Taking the time to understand the why and how of cameras will set you up in a better position when it comes to purchasing your very own camera whether as a first or an upgrade.
Subscribe to the CameraIO Newsletter
Photography & Camera News + DEALS