Subscribe to the CameraIO Newsletter
Photography & Camera News + DEALS
Buying the right camera is not a matter of just picking what is within budget but careful consideration of all the abilities the camera comes with. It is now a well-known fact that a camera is as good as the user.
Buying cameras for less than $600 is quite an investment all the same, and so the right decision has to be made. Most of the professionals out there will confess that their cameras are a small fraction of the total cost of photography incurred.
Buying a camera is just the beginning of a journey and so has to be right. Mirrorless cameras come in all shapes and sizes as well as designs and make.
We have narrowed your search to 5 excellent cameras that will make your search easier among thousands of possibilities especially if you are a novice photographer looking to grow in the trade:
Best Mirrorless Cameras under $600 (Reviews)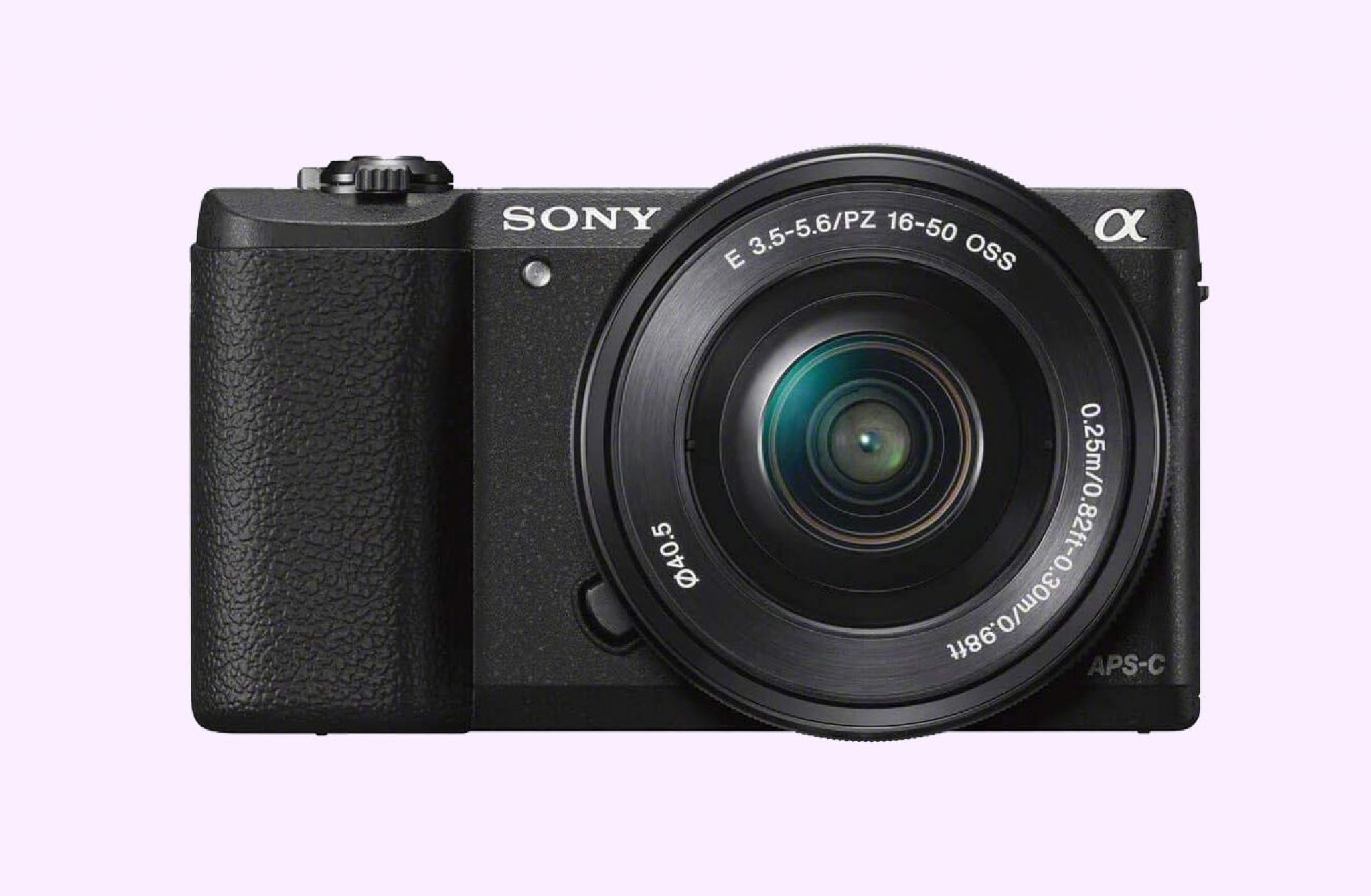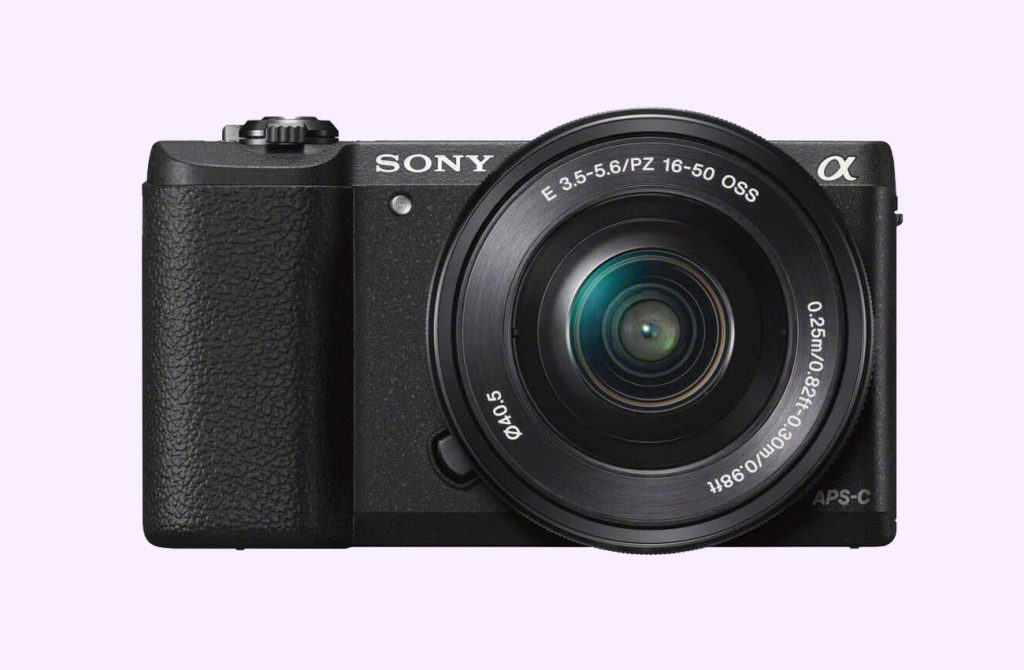 Sony Alpha a5100
Best mirrorless camera under $600
Pricing
This is an excellent camera at this price.
Portability
The camera is compact and easy to carry around. It can also fit in small spaces be it in a suitcase or handbag. It is a perfect companion for the constant traveler looking for something quick and easy to use.
Auto features
You will enjoy some auto presets that will make photography easy for you especially if you are setting out on the journey for the first time.
Connectivity
You can connect with other devices thanks to the NFC1 and Qi-Fi capabilities. This also allows you to handle the camera using the connected devices for convenience remotely.
Continuous shooting
Enjoy continuous shooting thanks to the autofocus and fast processors that come with the camera. You are sure not to miss a moment with this camera.
Lens compatibility
The camera is compatible with a huge number of lenses. These are perfect when it comes to enhancing the level of your photography.
Ease of use
The interface is simple enough with a tilting LCD camera that ensures you get shots at most angles.
Are you looking for something fast and versatile? Sony Alpha a5100 camera that will ensure that you will not miss a moment with an ultra-fast focus that boasts 179 AF points and an impressive 6Fps. The 24MP APS-C sensor allows you to capture HD video and photography easily.
Connectivity is everything nowadays, and cameras have not been let out. The camera allows you to share your photos with others with Wi-Fi and NFC1 capabilities. This also allows you to share with quite ideal smartphones.
You can record full HD 1080/24p/60p videos that are up to 50mbs in size. The camera comes with some accessories at purchase which include a rechargeable battery, an AC charger, a lens cap, a micro USB cable, and a shoulder strap.
The compact nature allows you to carry the gadget in tight spaces for travel photography. You also get to enhance with camera apps that enable you to edit as well as advance in your photography using peripheral devices.
You can also expand your photography with compatible lenses and even use an adapter for those that are not direct fits. This is a great way to continue investing in your hobby.
---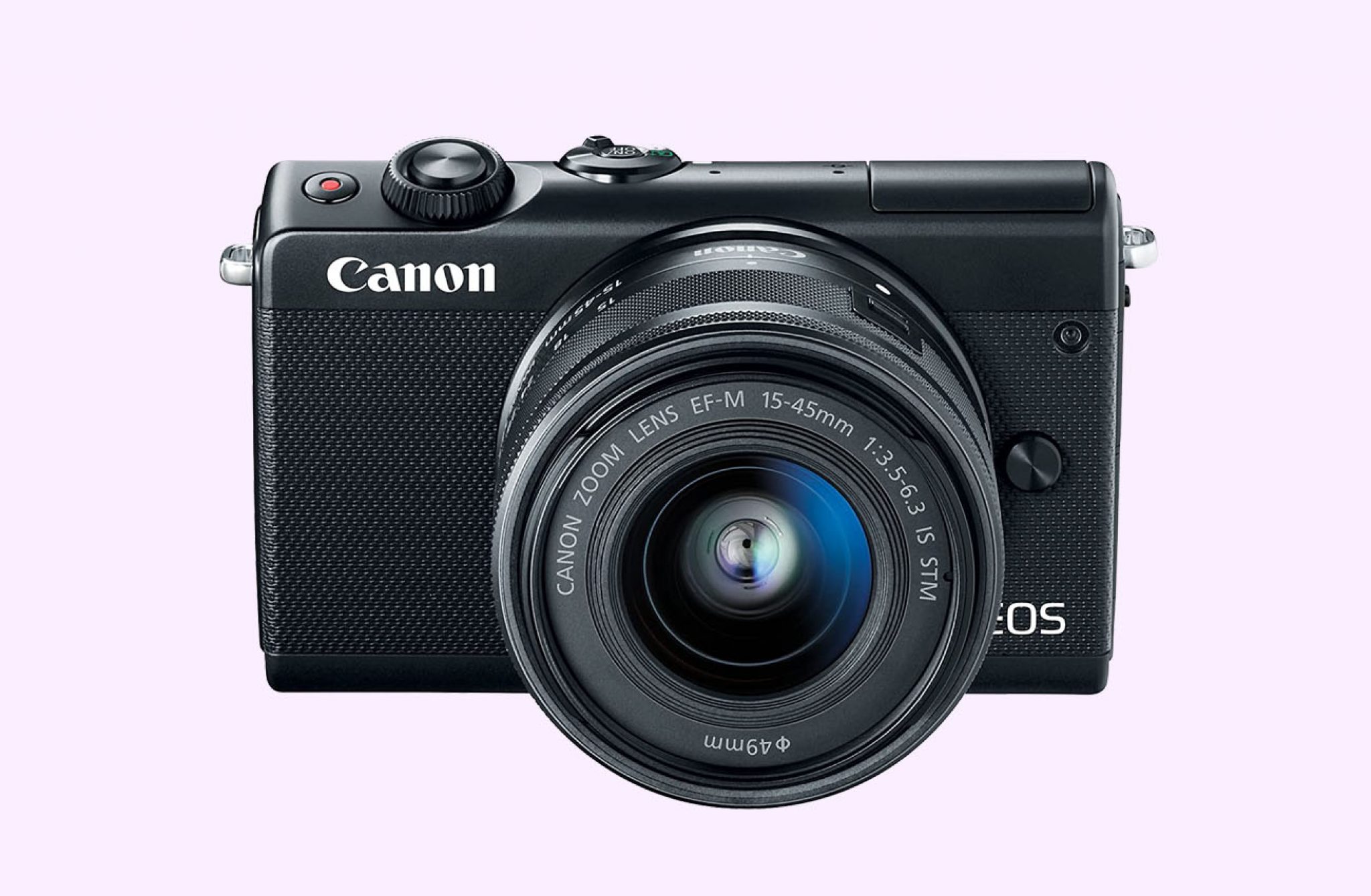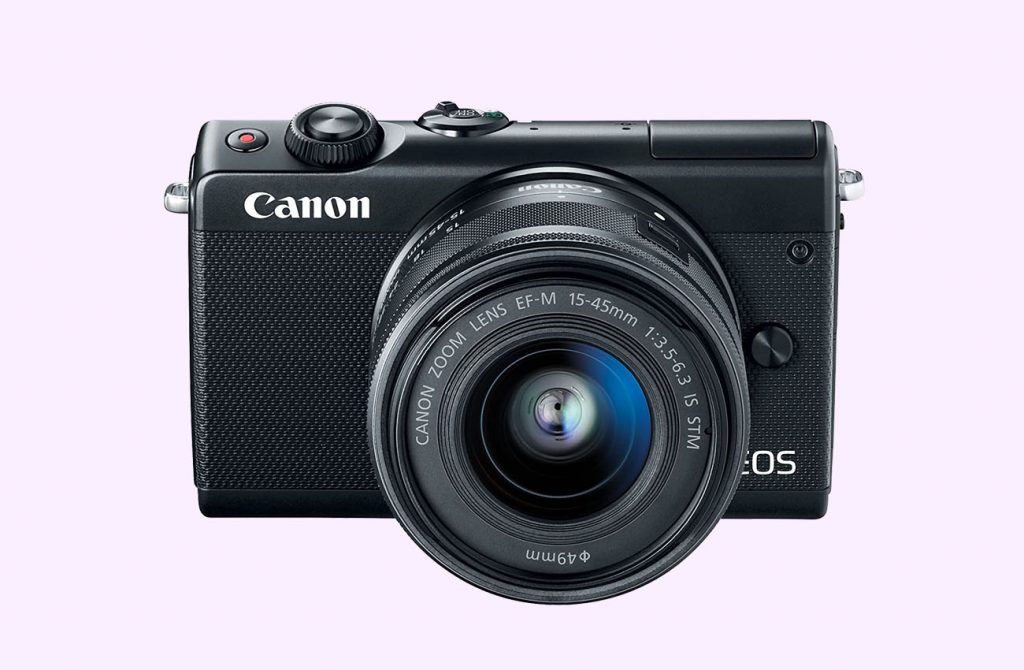 Canon EOS M100
Best mirrorless camera under $400
Pricing
You get an excellent camera at a very affordable price.
Portability
The camera is compact and light enough to carry around fitting in the smallest spaces including clutch bags. This is an ideal camera for the traveler that wants light luggage all along.
Auto features
Enjoy some presets for a fast turnaround when it comes to shooting and processing. You also get image stability for low light and long zoom moments.
Connectivity
The camera allows connectivity to peripheral devices through Bluetooth 3 and NFC. These allow fast transfer of data as well as processing.
Continuous shooting
The autofocus and state-of-the-art processors allow you to take fast shots while processing them as fast. These are great for sports and wildlife photography where objects are moving fast.
Lens compatibility
The camera allows you to use quite a vast number of lenses and even integrate a lens adapter where need be. This is perfect for people looking to enhance their photography skills with time.
Ease of use
The camera is easy to use with a simple enough interface for users at any level.
How about a great-looking compact camera with quite a list of exciting features? The Canon EOS M100 looks like a simple point and shoots camera until you take a journey through the capabilities this camera comes with.
You get a dual-pixel CMOS AF integrated with phase detection for better photography. The 24.1MP camera is also powered by a CMOS (APS-C ) sensor for fast processing of photography at high resolutions with a bit depth of 14bit.
You will enjoy fast connectivity with smartphones and other peripheral devices thanks to built-in NFC, Wi-Fi, and Bluetooth options. The intuitive tilt LCD screen allows touch screen options and is easy to use even for a beginner.
The camera is also expandable and can load some lenses if you are looking to advance your photography. The compact nature is ideal for travel photography and can fit in very small spaces without a hustle.
---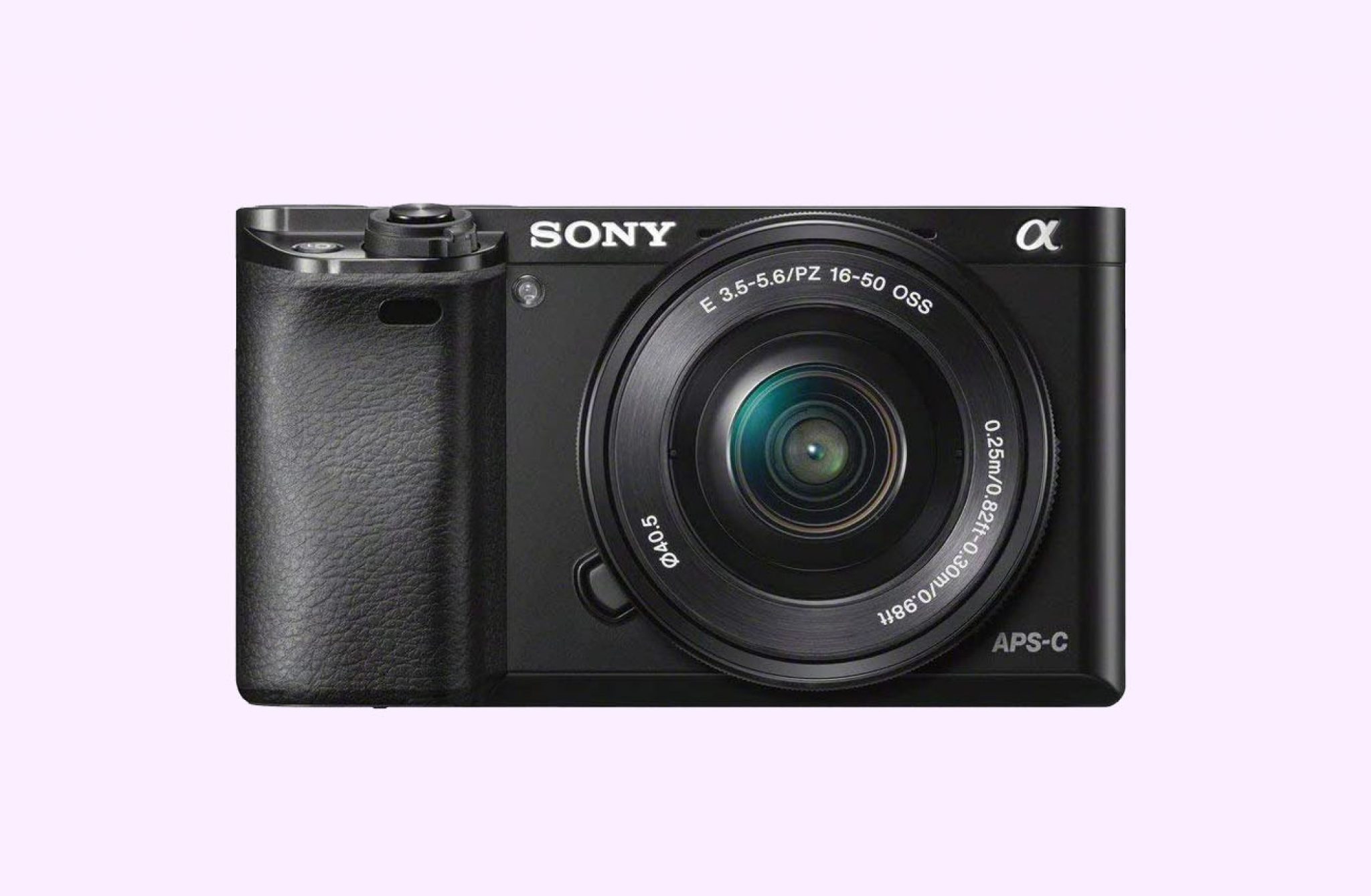 Sony Alpha a6000
Best Sony mirrorless camera under $600
Pricing
The pricing is quite affordable for a camera with such remarkable attributes.
Portability
It is compact and easy to carry around. It can also fit in small spaces for portability. This is a perfect camera for both travelers and adventurers alike.
Auto features
You will enjoy quite some automatic features including the autofocus and internal calibration systems that allow you to take fast photos without a lot of fidgeting with the dials.
Connectivity
The camera easily connects to other devices through Wi-Fi for sharing of photos. This is also ideal for fast external processing of huge amounts of data from the camera.
Continuous shooting
The auto modes are best when it comes to continuous shooting that never allows you to miss a moment during photography. This camera is a great accessory when shooting for sports and the wild.
Lens compatibility
You are sure to increase your skill with some lenses that are well compatible with the camera.
Ease of use
The camera comes with thumbnail dials and a tilting LCD screen that makes it easy to use. The controls are also pretty straightforward with some main modes that allow quick setups during shooting.
The camera is not only ideal for clear shots but creates high-quality production allowing the use of raw pictures for processing in studios. It comes with a 24MP CMOS apps-c sensor that is fast at processing images as well as a wide sensitivity.
You also get a Focus Range of EV 0 to Ev 20. This is at ISO 100 measuring up to the F2.8 lens attached. The hybrid AF comes with a 179-point focal plane with a stabilizer and plane phase detection.
The camera bats 25 contrast-detection points for advanced image tracking within a focal plane. You will also enjoy continuous shooting thanks to up to 11 FPS and an OED viewfinder. The viewfinder comes with 1.4 million dots and 100% coverage.
The compact camera is not only easy to carry but deals with travel and field photography. The pricing is right for cameras of this caliber making both beginner's photography and professional photography bliss. You get a tilting LCD screen that is ideal for shooting at some angles.
The camera is driven by a BionZ processor that ensures you get the best processing capabilities for amazing outputs when taking shots. The camera also allows you to integrate different lenses if you want to advance your photography.
These lenses increase your capabilities as well as options. You can also get an adapter for those lenses that are out of range when it comes to compatibility.
---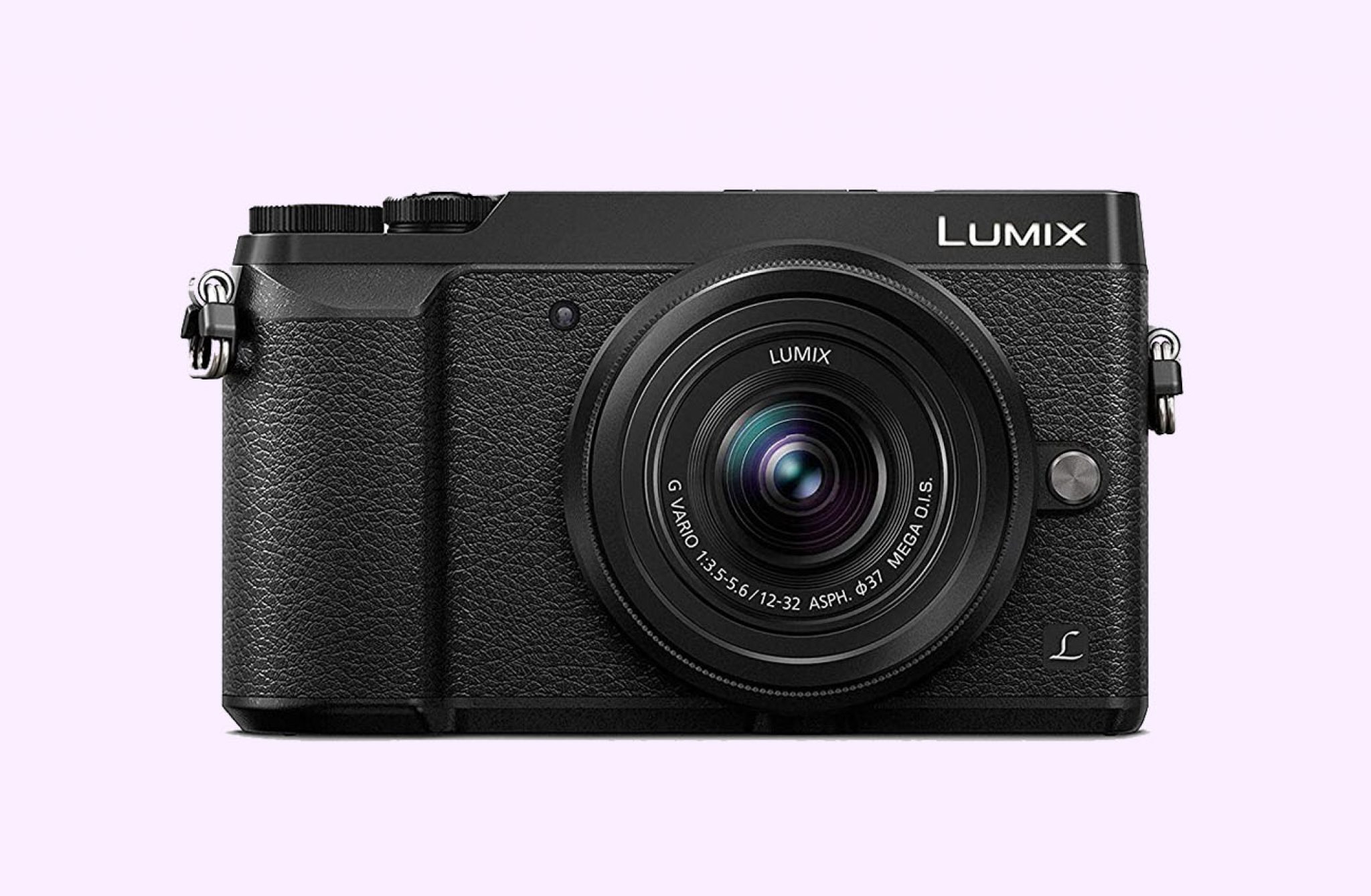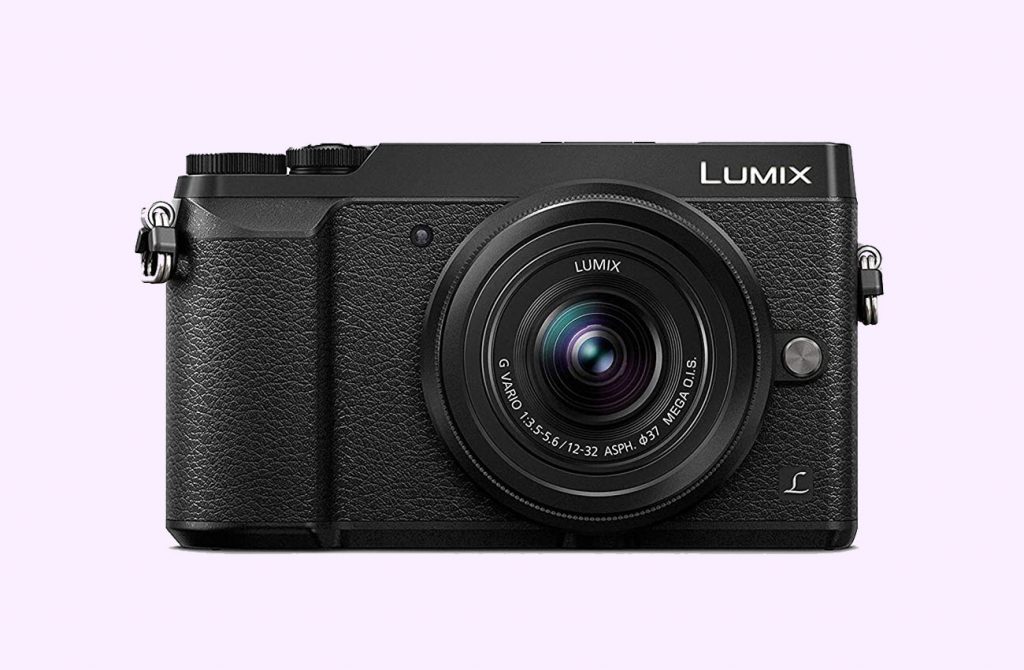 Panasonic Lumix GX85
Best Panasonic mirrorless camera under $600
Pricing
The camera comes with quite a list of remarkable features making the pricing quite a bargain.
Portability
The camera is compact and easy to carry around. It is also ideal for people that want to attend events and take quick photos without necessarily carrying luggage in the form of cameras. It will easily fit in a clutch bag and other small spaces.
Auto features
Enjoy auto presets for quick shots such as autofocus and tracking saving you time when taking smart shots. You will also enjoy a five-axis stabilizer for better photography in low light and high zoom. This is perfect if you have subjects that cannot stay still.
Connectivity
The camera allows instant sharing on your smartphone using Apps and social media platforms.
Continuous shooting
You will not miss a moment with the continuous shooting capabilities thanks to autofocus and tracking modes.
Lens compatibility
Looking forward to enhancing your level of photography? The camera allows you to expand through extra lenses that
Ease of use
The interface is friendly to the user with a tilting LCD screen that makes photography easier at most angles.
This site is a great camera for someone looking for something small and compact that can produce high-quality photos and videos. The camera is integrated with a new five-axis body sensor stabilizer for taking great photos even in great zooms.
This is also ideal for photography in low light ensuring that the pictures you take are not blurry, shaky, or jittery. The mode is capable both in photo and video mode while using a world-class dual image stabilization technology.
The 16MP MFT sensors eliminate the need for using a low pass filter while enhancing fine detail computing power by more than 10%. The camera is nifty enough while allowing you to handle fast photography be it in the wild or sports.
The autofocus and track control allow for continuous shooting modes ensuring that you do not miss a moment. The controls are also impressive and are a fast study even for beginners.
These include thumbwheels, a fast integrated viewfinder, a tilting touch control LCD screen to maximize the photographic output and so much more.
You can also capture 4K videos thanks to the 4k imaging performance. The camera is well compatible with some lenses for photographers looking for a more professional experience. These can also be used with an adapter that is available online.
---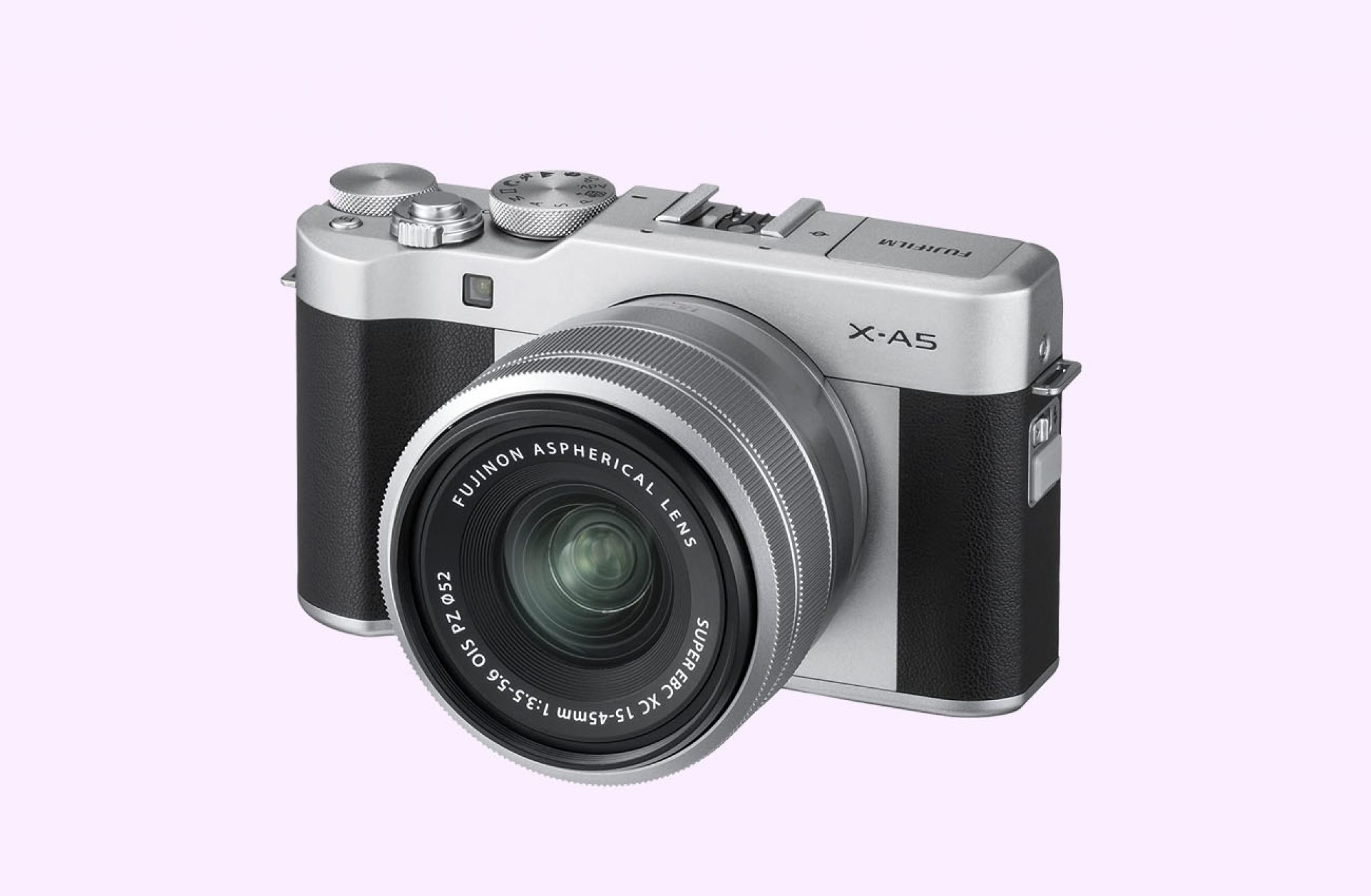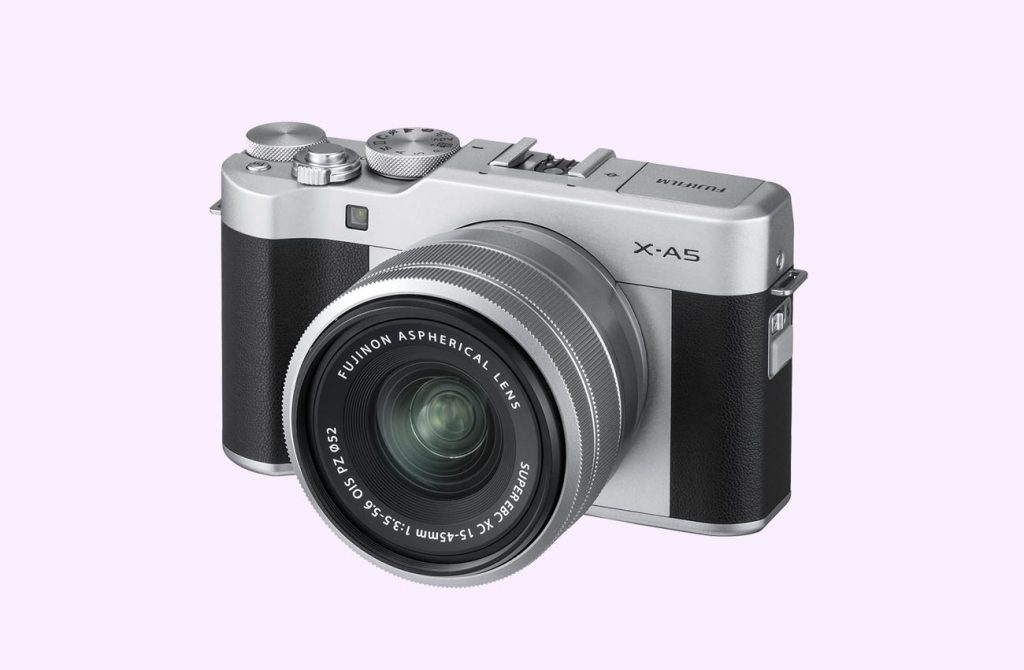 Fujifilm X-A5
Best Fujifilm mirrorless camera under $600
Pricing
This is a great camera for under $600 with a list of remarkable features.
Portability
The camera is easy to carry around and can fit in small compact spaces. It is the perfect companion for the traveling photographer.
Auto features
The camera is ideal if you want something with quick shoot modes. The autofocus and tracking features enable you just to pick and take photographs without much fidgeting on the dials.
Connectivity
The camera is compatible with peripheral devices such as smartphones allowing you to not only control the camera but move data fast and easily.
Continuous shooting
The camera is perfect for continuous shooting enabling you to capture every moment while out there. This is also facilitated by the autofocus and auto-tracking modes that are integrated into the camera. The camera is also great for HD video shooting.
Lens compatibility
It is a perfect camera if you want to grow as a great photographer with time. It is compatible with a huge number of lenses and will also take more with an adapter.
Ease of use
You get a tilting LCD screen and straightforward controls that are easy to use even for the beginner.
As expected from these makers, you get a small compact camera with a list of impressive attributes coupled with a great performance. The camera comes with a high-quality shot 24.2MP image sensor that also enables the production of raw HD photography.
The enhanced autofocus is also excellent for continuous shooting if you do not want to miss a moment. The camera is integrated with five mechanisms that enable some modes including rear LCD self-portraits, an ergonomic grip for the traveler and fast shooters, a vertical command dial, a portrait enhancer mode, and an eye detection AF.
These make the camera not only easy to use but ideal for novice users. You also get a full HD video recording option and wireless connectivity to peripheral devices.
The camera allows you to control it from remote devices that can connect wirelessly such as smartphones. It is a loss expandable when it comes to lenses with many options in the market. It can also take an adapter if you come across a lens that is not compatible with the camera.
---
Things to Consider Before Buying A Best Mirrorless Camera under $600
Pricing
It is almost apparent that pricing will affect buying anything in the world but not always. Cameras are special exceptions up to some point. The price will affect what you want, but most people buying cameras will not have gotten to that place yet. Most people will still not know what they need while purchasing which is why using a price tag to make this decision is not wise.
The price tag should come after you decide on what you want to buy and how well you will use it in the field. Cameras within this price range are good enough for you to take professional photography. They are also supportive enough if you have not gotten out of the autofocus properties helping you grow within the field.
You need to remember that the camera is only a small part of the whole field and so more purchases that will significantly surpass the price of the camera will be coming as you grow in the field. These, however, will do most of the work you need to be done whether at the wedding, at home, or in the field.
Portability
One of the reasons cameras grew smaller was due to portability. Mirrorless cameras are more compact due to the absence of a mirror in the chamber that would take more space. This, in turn, made them lighter and slimmer than their predecessors. Cameras are now about how snuggly they can fit in a travel bag or even a clutch bag for women.
People do not want to miss moments, so a camera that has excellent capabilities and can be carried around is ideal. Travel photography can be a real drag if you are handling huge cameras while considering the weight of the lenses as well.
A lighter camera is more comfortable to handle in strained conditions and especially if you are working with fast-moving objects. The camera should be light to carry around the neck or even the shoulder without causing any form of fatigue for the traveler.
Auto features
It is a fact that even professionals have come to love the features that mirrorless cameras have come with. Setting and lining the perfect shot at a moment's notice may not always be easy, but modes that have been integrated into the camera is helping with this.
Most of the cameras come with automatic options that help the camera user set up shots fast and easily. Some will entirely help the beginner to line up a shot without even trying. These include the Electronic viewfinder with auto-tracking properties and autofocus.
The camera user can set the f-stop aspect of the camera and the camera lines up the ISO to ensure that the image parameters are best for that f-stop. This then saves the cameraman from having to keep resetting the camera, especially when taking a large number of pictures while changing the environment. Knowing however what the camera is doing is paramount to ensure that you get exactly what you need.
Connectivity
The world is now all about connecting with people and the cameras have not been left out. Gone are the days when you would need to transfer data manually from your camera to any peripheral device. This can still be done with the current tools but maybe a tedious exercise that no one wants to get involved in.
Cameras cannot connect to other devices through Wi-Fi and upload photos to devices fast and easily. They can also use NFC known as near field connectivity and relate with similarly-enabled devices to transfer data in whatever amount.
They have also developed Bluetooth and cable connectivity that can be done fast and conveniently. Cameras can now stream what they shoot in real-time as well as transfer the data as they shoot depending on how you set them.
This has seen the photography community grow immensely which is a good thing. You will need to consider the kind of connectivity that works best for you before picking any camera.
Continuous shooting
Technology has enabled cameras to take higher heights with greater capabilities allowing people to never miss a moment however fast or nimble. Speedier processing using superior chips as well as more sensitive sensors has enabled shots to be taken fast and easily.
The autofocus and auto-tracking features allow photographers to capture quickly moving objects in frozen positions without blurs or jitters as seen in the past. This superior-tech has permitted continuous shooting with shutter speeds hitting as low as 0.05seconds and moments between frames hitting as little as a quarter of a second.
Continuous shooting is ideal for sports and wildlife photography where things can get fast and moments of action are all about timing. This is also one of the reasons why HD and 4K video shooting has become possible.
Most cameras can now take high-definition videos that can be blown up on screens without losing their quality in real-time. The photos can also be taken raw for processing in HD for better quality.
Lens compatibility
Cameras are just a small fraction of the purchases you will make. They are often dominated by the lenses which determine the quality of the photos you will have in the future. This then means that you will have to pick a camera that is very compatible with a large number of lenses.
Lenses will cost a fortune and increase in number with time so the more, the merrier as long as you know how to use them. Cameras that are not very compatible with some lenses have the option of using adapters that allow them to work with other lenses. This may be expensive to buy but will also work in case you realize that your options are limited. Lenses are the fine line between a professional and a beginner.
Ease of use
Moving from a camera that you are already used to to a new one can be a challenge. This is not however impossible since most of the functions will border on the same usage. This may, however, be a challenge for the beginner that has little knowledge of how to handle one.
Cameras that have straightforward yet sophisticated tech are best in this case. Ensure that you try out your camera at the shop before making a purchase. A very high-end camera will be complicated and useless in the hands of a regular photographer, and so caution needs to be taken.
Cameras that have touchscreen LCD screens are best if the screen can tilt for taking awkward positions and angles. Those that come with buttons are referred to by the older generation as opposed to the touchscreen fans. Ensure that what you pick works for you since it will affect the rate of learning.
Frequently Asked Questions: (FAQs)
How do I pick the best?
Picking the best cameras under $600 involved working with a great team of photographers that have been in the business long enough. We also worked with a few beginners to get a feel for how they related to the products at their level.
My experience and the experience of other photographers were some of the main sources of our decision-making. We set a few parameters for determining the pricing that would be important for every user at whatever level and used this to determine what would work best.
These include the portability of the camera, the auto properties of the camera, connectivity to the peripheral devices, the ability to shoot continuously, how compatible they are when it comes to accessories such as lenses how easy they are to use.
As much as photography can get complicated the higher you go, it should also be easy enough for a beginner to take the first steps since we all began at some point. Picking the right camera had to be the proper cocktail and combination of all these factors and features.
We also considered the overall build of the camera and how convenient it was for the users to ensure that the experience was not only pleasant but comfortable for both the beginner and the professional. We also considered the number of fields photographers work in and went for cameras that would excel in most including field photography, sports, wildlife and even working indoors in relatively low light.
Why trust me?
Knowing how to pick the right camera for you while shopping is one of the most daunting things to do despite the excitement of owning your first mirrorless camera. Trust me I know this only too well because I have been there. Just that my first camera was more of a fossil compared to what is on the market today.
I have grown with the market working as a photographer for various corporations and stores. I have also met countless individuals that have bought cameras from me as well as seeking advice on what to pick from camera stores to better their photography.
I have even met enthusiasts that have challenged me, and I have also grown with experience in the field specializing in field photography for the love of nature. My years of experience which include making some great decisions and some really bad ones in the area have somewhat compounded wisdom that can only come through the same.
The mistakes I made then are costly today because good cameras have gotten more expensive. There is a possibility of ending up with a perfect camera that you cannot use, a regular camera that serves you well, or simply, a bad one. Picking from myriads of options requires the right amount of knowledge and guidance which is why this piece is a must-read for camera buyers.
Is this for me?
This is a great read for every photographer that is looking to up their game when it comes to modern photography. I call it contemporary photography because much has changed to support the users out in the field. It is a perfect read for the beginner looking to thin down the options and work with a camera that can be handled without taking too much time.
Mastering a camera takes time, especially the high-end pieces that are sometimes useless in the hands of a beginner. This piece will give you cameras that you can work with and grow into without necessarily having to change your camera for a very long time.
It is also a great read from the professional that needs more information about the best cameras out there at a reasonable price for an extra or replacement. Most individuals looking to buy cameras will make mistakes that are costly which include buying cameras to knowing what exactly they want to be shooting, buying simply because they are on offer, or just because a professional owns one.
These end up returning their cameras and dropping the whole hobby in the process. Starting or continuing right will not only present you with more enjoyable options but give you a solid foundation of cameras that work best in a large playfield before specializing in high-end products.
Recommendations
We would like you to take time and do your research before deciding to pick a new camera. It is not always about the budget but what you want to do in the long run. All the choices given above are a perfect way to start photography or even upgrade if you have a lesser supreme camera.
It is not always about the money but how well you can work with the camera. It is also about how well you can work with the accessories saving you significant amounts of time and money in the long run.
Subscribe to the CameraIO Newsletter
Photography & Camera News + DEALS