Subscribe to the CameraIO Newsletter
Photography & Camera News + DEALS
Every photographer is always keen on taking high-quality photos and expressing their unique personal style through their work. Whether you take part in photography as a hobby or profession, it is important to invest in the best gear and equipment.
One of the factors you will have to be mindful of is the type of camera you will be using in the course of your work. Today, mirrorless cameras are replacing DSLR cameras. While mirrorless cameras offer numerous benefits, they also come with a host of modern features, some of which can be confusing.
The good news is that there are a few simple tips that you can follow when looking to take good pictures with a mirrorless camera.
Consider shooting in Raw
The majority of the mirrorless cameras in the market are designed to take photos in JPG format. This is a convenient feature since it lets you share files with your loved ones quickly. However, this means that you will be letting go of so much control when you do not shoot in Raw.
When you shoot in Raw, the image is contained in an unprocessed file just as captured by the camera's sensor. This format makes it possible for you to adjust colors, sharpness, exposure as well as other qualities, allowing you to take good pictures.
Try some different lenses
Trying out different lenses can help to enhance the quality of the images you capture. With mirrorless cameras, photographers have a wide range of options to choose from when it comes to lenses. This is because there are numerous lens adapters available, allowing you to mount almost any lens.
Fast prime lenses and those that let you zoom will deliver sharp images. If you are interested in experimenting with new techniques, you can consider a specialized lens. Make sure the lenses you choose are fast and deliver images with soft corners.
Keep the sensor free of dust
In case you change lenses frequently or while outdoors, the camera's image sensor may have gathered dust. While the particles may not be visible when the apertures are much wider, they will distract you from the photo in certain cases.
A basic blower will help to get rid of the dust particles. However, stubborn spots may require that you seek professional cleaning services. This will ultimately help you to focus better and take quality images.
Consider off-camera lighting
Adding a dedicated flash to your camera can help to avoid the harsh light from the on-camera flash. However, moving the flash away from the device will play an important role when you want to experiment with flash photography. There are several off-camera lighting options.
These include using a portable battery-powered flash or powerful studio lights. When taking photos outdoors, you can choose a portable reflector to help you create the desired lighting effects.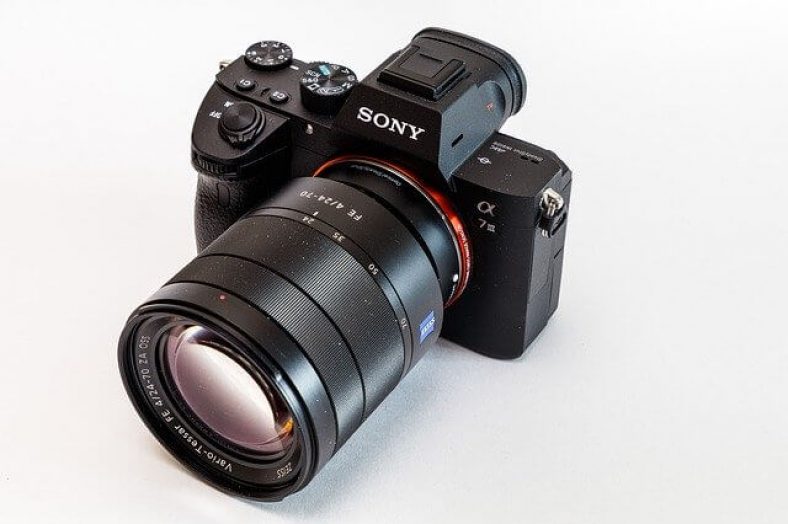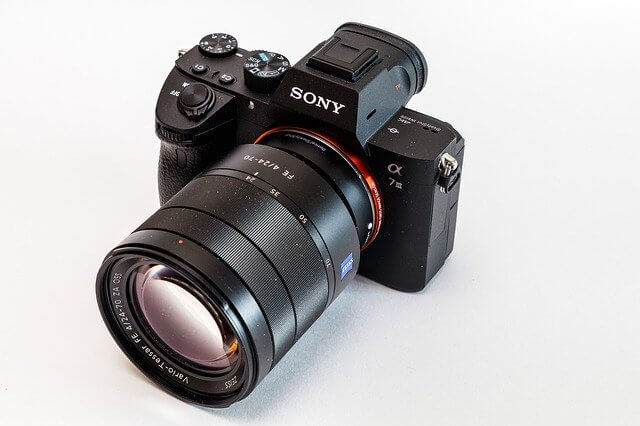 Zooming during exposure
Zooming during exposure will enhance the quality of your photos, producing images that feature more dynamism. However, this will require some practice as you will need to keep the subject from moving as well as ensure extended shutter speed. In this way, you will be able to adjust the focal length while shooting, effectively enhancing the quality of the pictures.
Buy more batteries
While mirrorless cameras offer numerous benefits, their battery life is poor compared to that of DSLR cameras. In most cases, photographers will carry extra batteries when traveling to remote areas. If you are to avoid running out of charge and make sure you take good pictures, you should consider buying more batteries. This will provide you with a reliable power supply, effectively ensuring that your work is not interrupted.
Get a comfortable strap
When going to areas with rough terrains or are planning to shoot for long hours, it is important to ensure that you are comfortable. Rather than using the neck strap along with which you bought the camera, you may want to look for one that offers more comfort and functionality. Sling straps would be a good option if you carry several bodies or bulky lenses. Another great option would be the stronger and more durable handcrafted leather straps.
Use different media
Today's mirrorless cameras can be used for much more than just capturing static pictures. The devices can also be used as video cameras, allowing you to send videos through social media platforms such as Instagram. While photos make for a great way to tell stories, some stories require the use of sound and motion.
While this requires a different set of skills, it is important to learn and will also play a huge role in helping to improve your photography skills. In the end, you will be in a better position to take good pictures.
Try out different positions
A good number of people are used to taking pictures while on the ground level. However, there are many more positions that you can try out to get the perfect shot. Whether you want to capture videos or still images, an aerial view of the subject will allow you to get shots from completely different perspectives.
Experimenting with different positions will not only deliver quality photos but will also add a unique style to your photography work.
Upgrade your camera
Most mirrorless cameras are capable of helping photographers capture beautiful images. However, there are times when you may notice that the current camera does not meet your needs. Instead of buying a new camera, you should think about upgrading the one you have. The upgrade can focus on ensuring a sturdier construction, more physical controls, and better-quality viewfinders.
In the end, regardless of the camera you use, your photography skills will also play a part in determining the quality of the images you capture. This is why you should take time to practice to improve your skills and learn more about using a mirrorless camera. You should also ensure that the specific camera you choose inspires you to improve your skills and use it more often.
Subscribe to the CameraIO Newsletter
Photography & Camera News + DEALS