Subscribe to the CameraIO Newsletter
Photography & Camera News + DEALS
A picture might be worth a thousand words, but it should also be detailed enough to give this impression. Don't you just hate it when you take pictures with your Sony A7iii or A7riii, and they're not bright enough?
While relying on natural lighting when taking photos could be great, such light is not always available. That's why you need to get yourself the best flash for Sony A7iii or A7riii cameras. These flashes help to add more lighting to your shot, which helps you capture all the crucial details while taking photos.
They're so effective that you can use them even in a well-lit room without over-lighting your shot. Your Sony A7iii and A7riii are not complete without including the best flash to go with them.
Best Flashes for Sony A7iii & A7riii (Reviews)
Choosing the best flash for Sony A7iii and A7riii comes down to the amount of light they produce, the flash coverage, flash duration, optical transmission range, and whether the item supports the wireless flash function.
However, that's not all since a good number of flashes come equipped with better features that help to improve your shot. In this article, we will go through the top seven flashes for Sony A7iii and A7riii in detail so, that you can decide which one suits your needs. Read on to find out: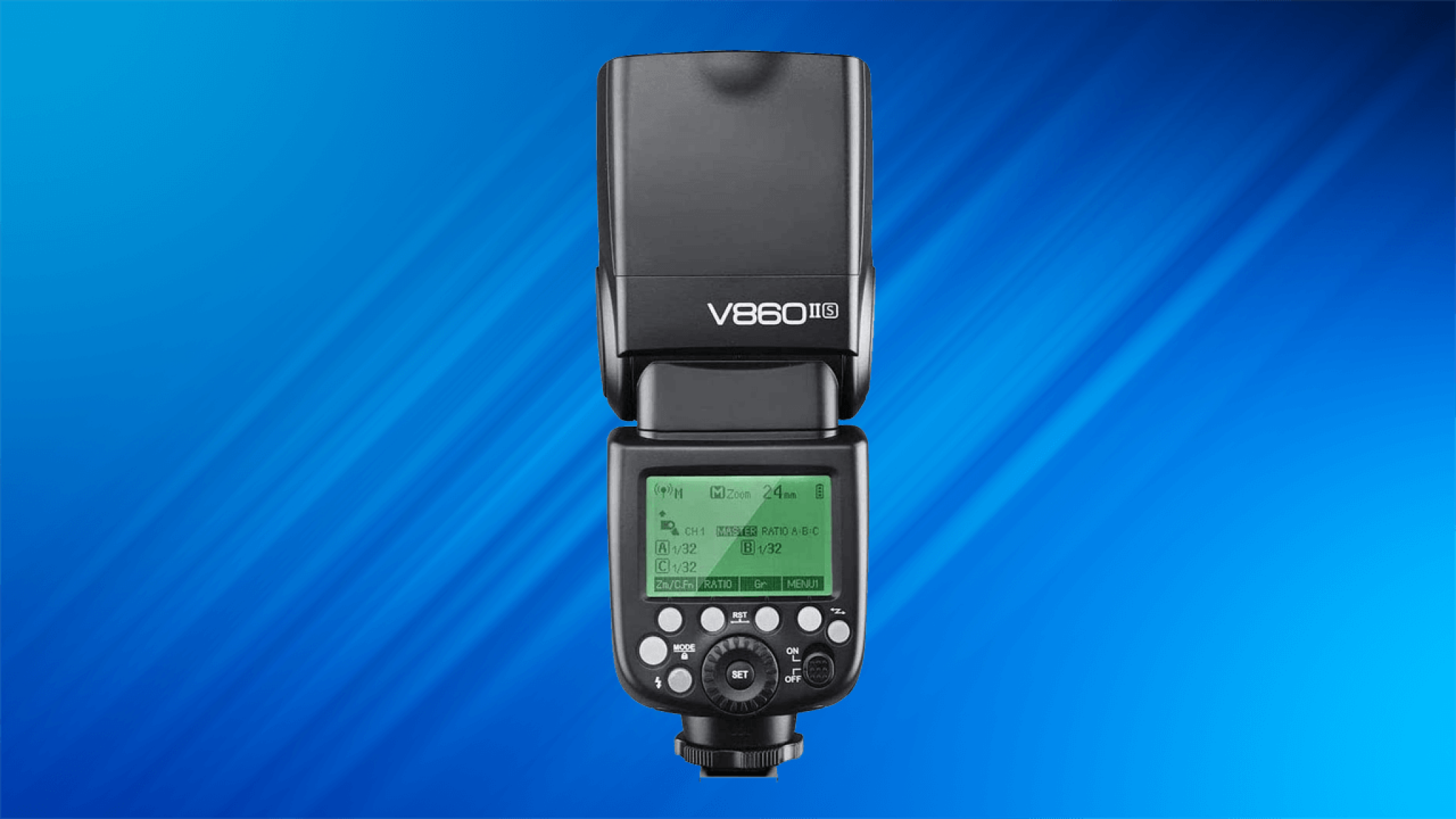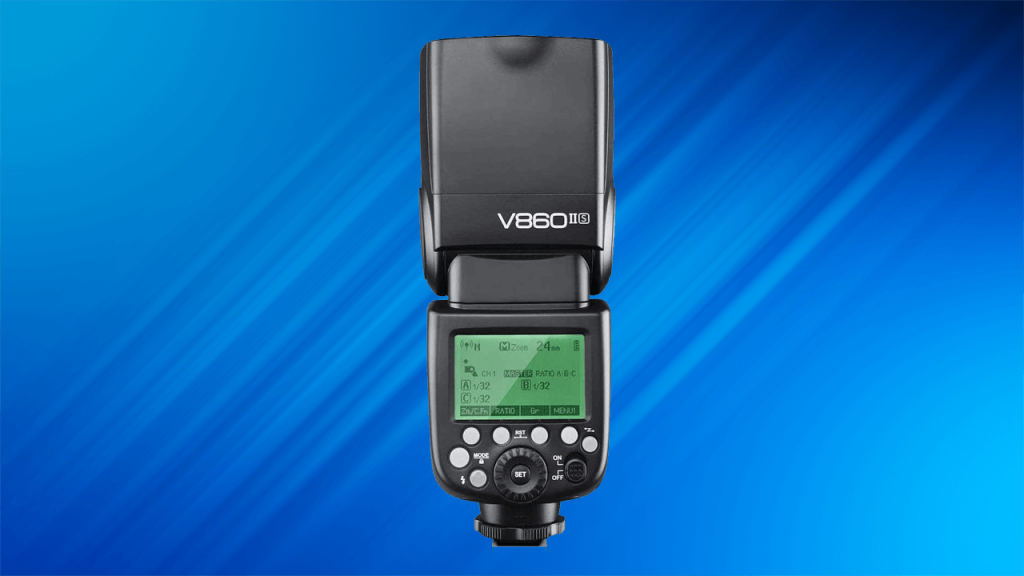 Best flash for Sony a7iii: Godox V860II-S
The manufacturers have done an incredible job when designing this product. For starters, the flash supports TTL functions. The device also allows manual flash, which puts its power in your hands to decide how you wish for it to work. For better lighting, this flash allows for flash exposure compensation, putting more power in your hands.
This flash performs better in terms of light as it produces high brightness that helps to illuminate a dark environment. It also produces a wide range of focus that is powered by the 60GN, making it one of the best in its class. A 20 to 200mm flash range makes it great for shooting objects in a huge room without compromising the brightness. The device comes equipped with a flash index of ISO 100.
You can also take advantage of the Strobe Mode, which flashes 100 times and has a frequency of 199HZ. This item is designed to produce a series of flashes that helps you to record an object in motion without skipping a single step.
The built-in Godox 2.4G wireless X system helps you interact with this flash remotely from across the room, making your photography session easier. The TTL wireless flash trigger X1T-N comes in handy when taking shots, and you don't want to operate the flash manually. The best thing about the wireless system is that you can operate it when you're 100 meters away from the flash.
This flash comes equipped with a huge LCD where operations are shown precisely and clearly. For easy operation in your hands, this device contains multi-functional buttons for various use.
In terms of versatility, this flash can function as a master flash by utilizing TTL/M/Multi/ OFF flash mode or as a slave flash where it's compatible with the GODOX X1T-S flash trigger.
---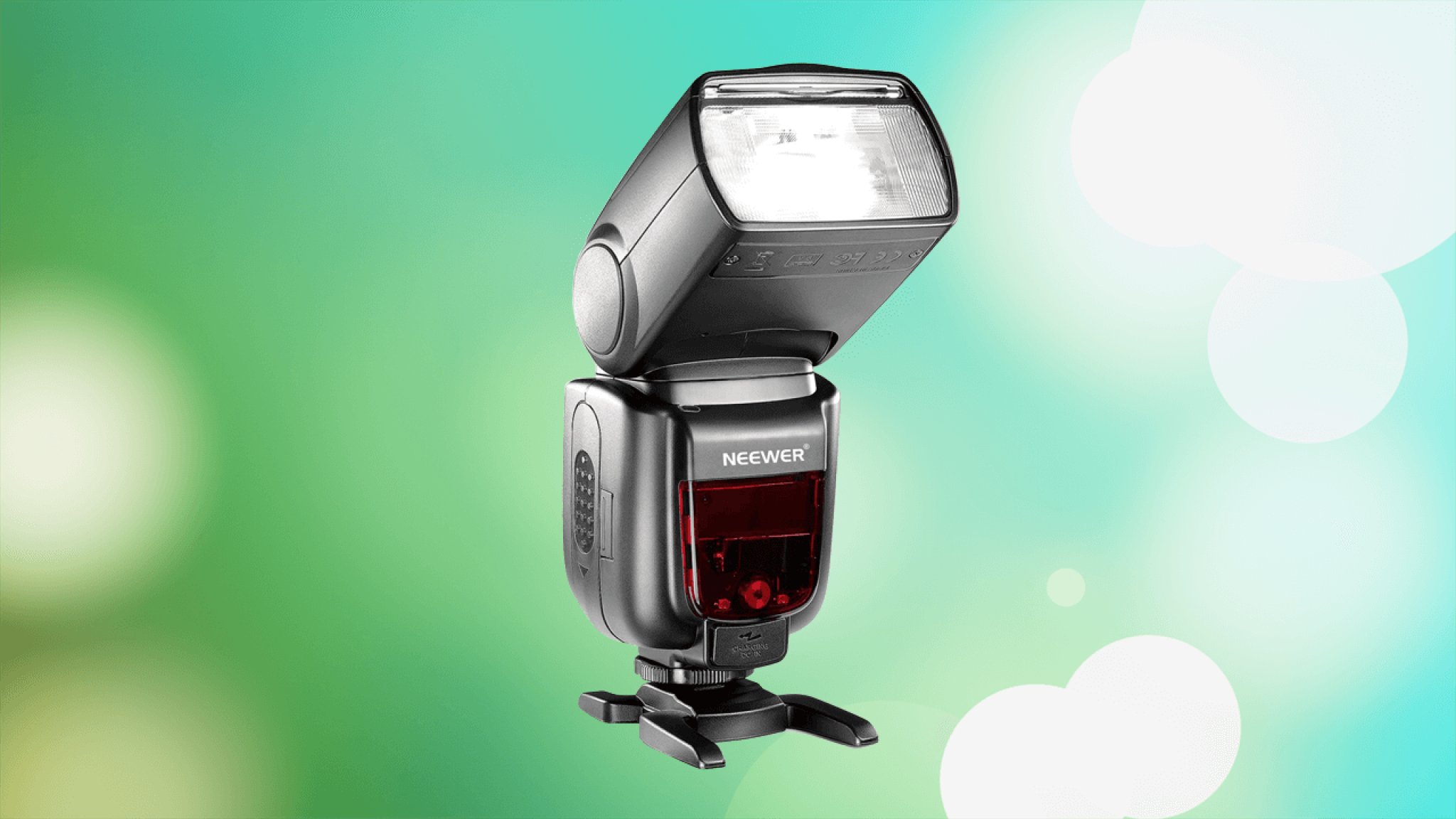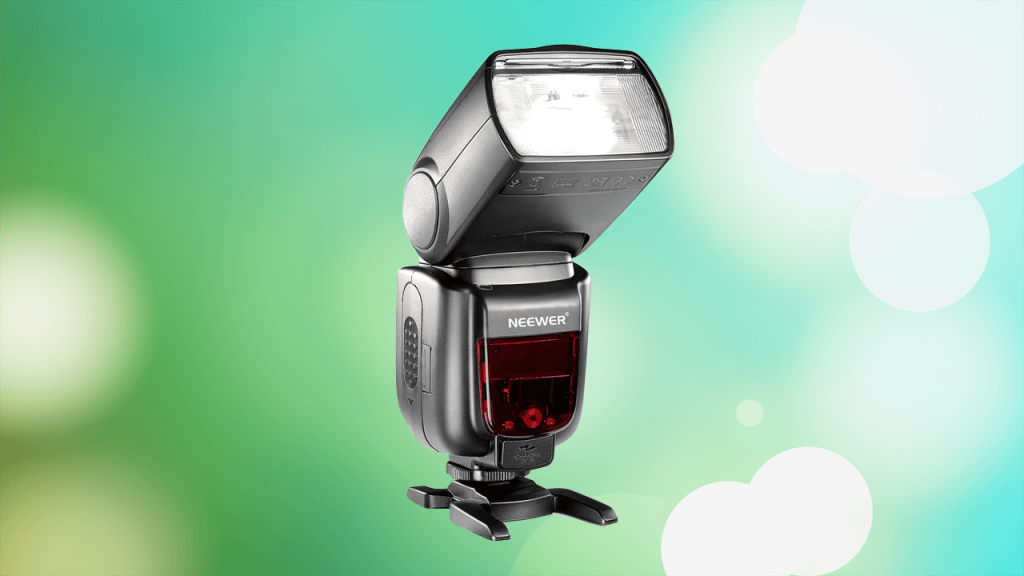 Best flash for sony a7riii: Neewer 2.4G GN60
This flash stands out from the rest for several reasons. First, it comes equipped with a TTL, M, Multi, and FEC flash mode, allowing you to take clear and brighter pictures without struggling. It's versatile enough to work as both the master and slave flash, thereby allowing you to put it through multiple applications.
It's also one of the fastest flashes out there, with impressive high-speed sync capable of going up to 1/800th of a second. Only a few flashes in its class can rival it successfully.
To make sure you put more power into your camera, the manufacturers have equipped this camera with the capability to support a 2.4G transmission and Optic transmission, which you can interact with from 100 meters away.
In terms of optical channels, this flash supports up to 4 channels which come in two groups; A and B. The wireless trigger makes it possible for you to activate the flash from 10 meters away when you're shooting outdoors or 15 meters when indoors. The design of the flash is also amazing, with the head able to tilt 360° horizontally and 90° vertically, allowing you to take pictures from a variety of angles.
Regarding brightness, this flash is one of the brightest able to flash as powerful as 230 times, making it one of the brightest in its class. There is also the issue of flash recycle time where the flash has a remarkable 0.1s recycle time. The flash coverage is also another impressive feature, with the flash capable of covering up to 200mm, and comes packed with a flash duration of 1/20000s.
---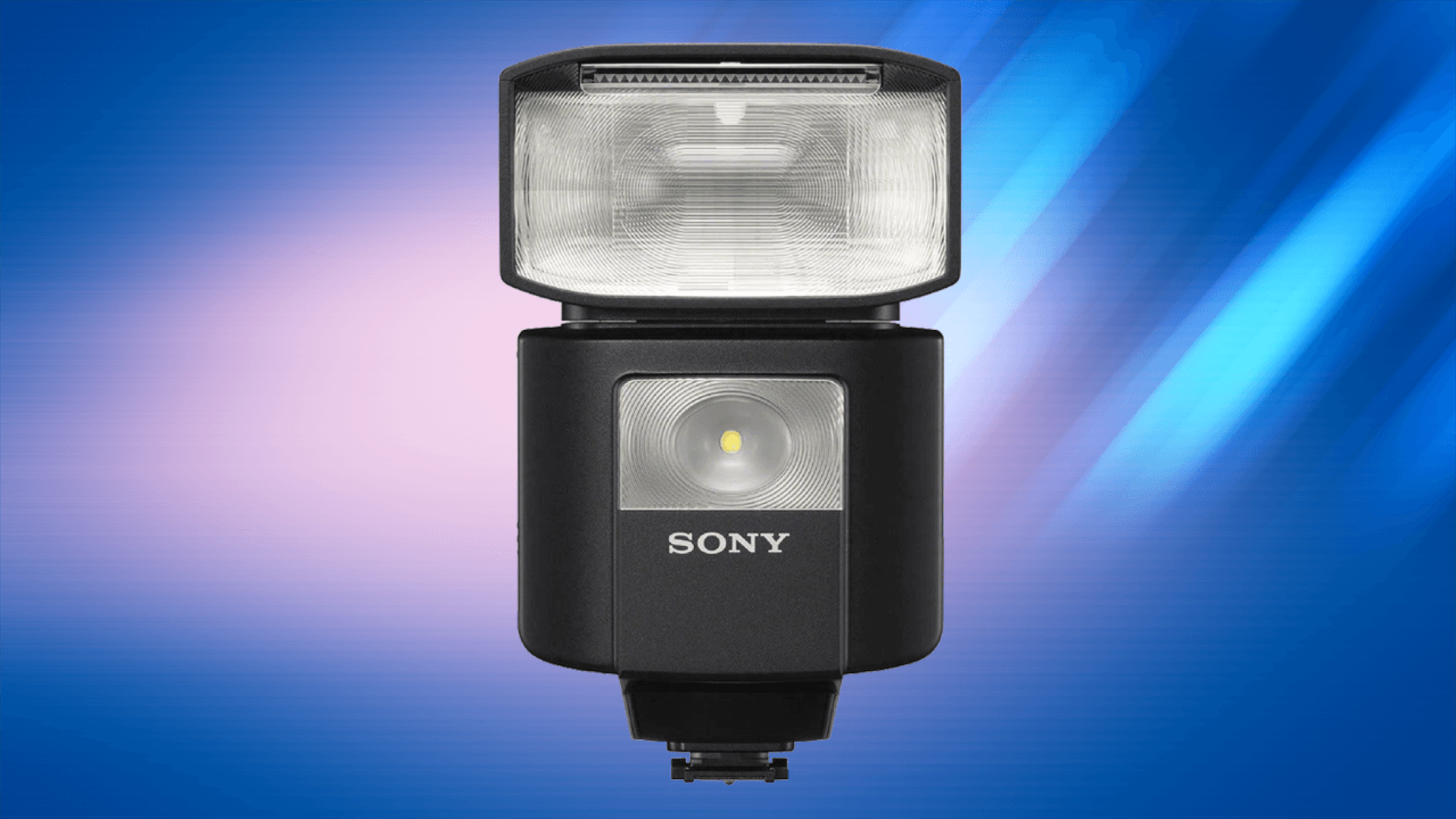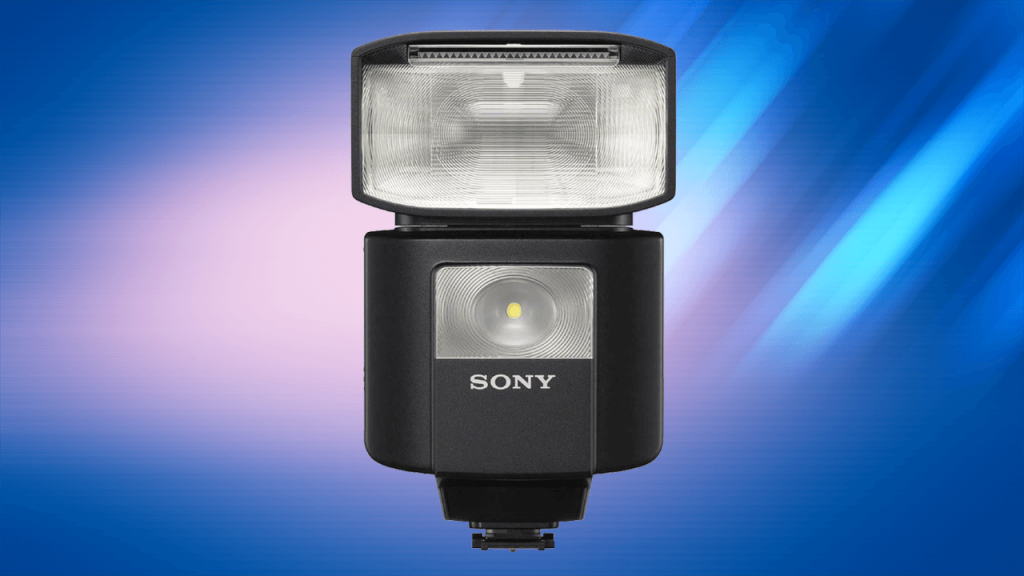 Best value Sony flash: Sony HVL-F45RM
If you want a flash that has been tested and proven over the years, then this product is for you. The manufacturers have focused on radio wireless communication allowing you to interact with it remotely. This helps to cut down the time you might take to shoot while also allowing you to operate different devices at once.
In matters regarding wireless capabilities, this flash also comes equipped with wireless flash support that combines with high-speed sync to give this camera more power to be used on a camera with any level of the shutter while keeping the object within focus.
Besides radio wireless communication, this flash can also be used as a commander to send signals or a receiver that accepts signals, making it versatile enough for a wide range of shooting conditions.  The flash is also powerful enough to produce 210 bursts with up to 4 hours of continuous lighting. For flexible lighting, the bounce head is capable of turning 360° horizontally, 150° upwards, and 8° downwards, allowing you to take shots at different angles without moving the camera.
The design is where this flash scores impressive points. The casing is designed for optimal outdoor use and equipped with moisture and dust resistance capabilities. It's also smaller and lighter in size, making it easy to carry and store in your bags.
The item comes equipped with an impressive Quick Navi, which can be activated by pressing the function key. From the quick navigation display, you can customize your shooting settings easily by assigning the frequently used settings as custom keys, allowing you to apply them automatically without selecting them all the time.
For easy recall, this flash comes equipped with a memory setting function that works by registering the frequently-used settings. This way, you only have to activate the memory and apply the settings instantly without starting over again.
---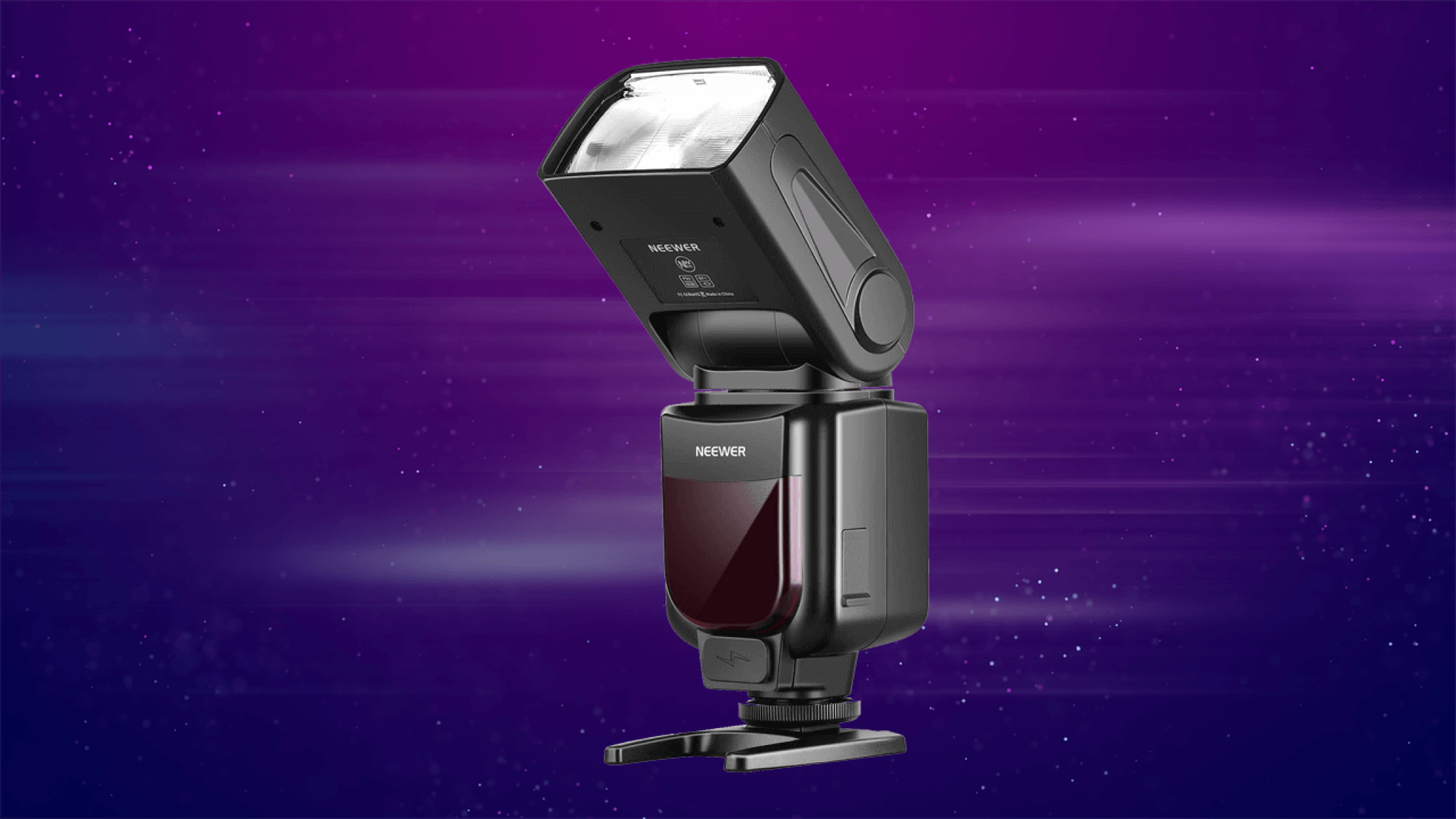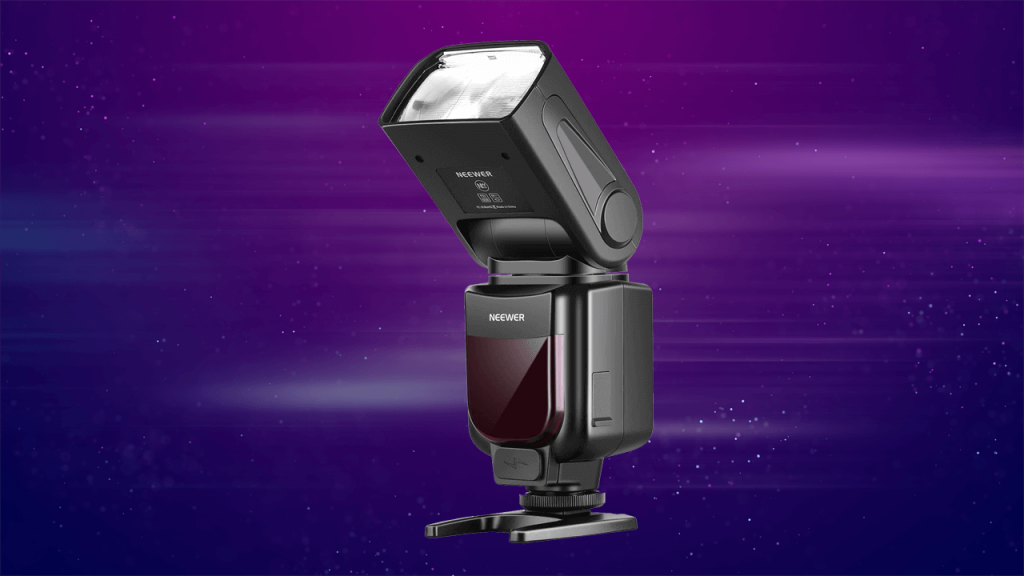 Best budget flash for Sony: Neewer NW635 TTL GN58
Registered as a High Guide No. 58, this flash is designed to offer ultimate brightness for any photoshoot, indoors or outdoors. The impressive recycle time of 3.5 seconds gives you ample time to take multiple shots continuously without waiting for minutes for the flash to recharge or do it manually. To make sure you focus solely on taking photos, this item is equipped with features such as Off-camera and On-camera flash triggering.
It also comes equipped with eight levels to control the light, which can be controlled manually. There is also the option of Manual, TTL, stroboscopic mode, and two Optical Slaves (S1 and S2) for easy operations.
The automatic sleep mode helps to conserve energy when the item has remained dormant for 90 seconds. The design is ingenious, with the head capable of rotating up to 180° horizontally and 90° vertically. It also weighs an impressive 400g making it one the lightest in its class. It's also equipped with overheating protection to keep it safe while charging.
There is a USB port that you can use to charge the product only when you have attached rechargeable batteries. This port can also be used to connect to a computer to upgrade the firmware.
An impressively large LCD is brighter and clearer and allows you to select the desired settings and functions. The operating buttons are also neatly spread beneath the display and remarkably marked for easy operation.
This flash is equipped with a 30 meters indoor wireless trigger distance and 15 meters outdoors in terms of wireless control. It also comes with a 1/56000s flash duration, which is one of the best today. This item is not limited to one type of camera as it's compatible with nearly all series of Sony cameras.
---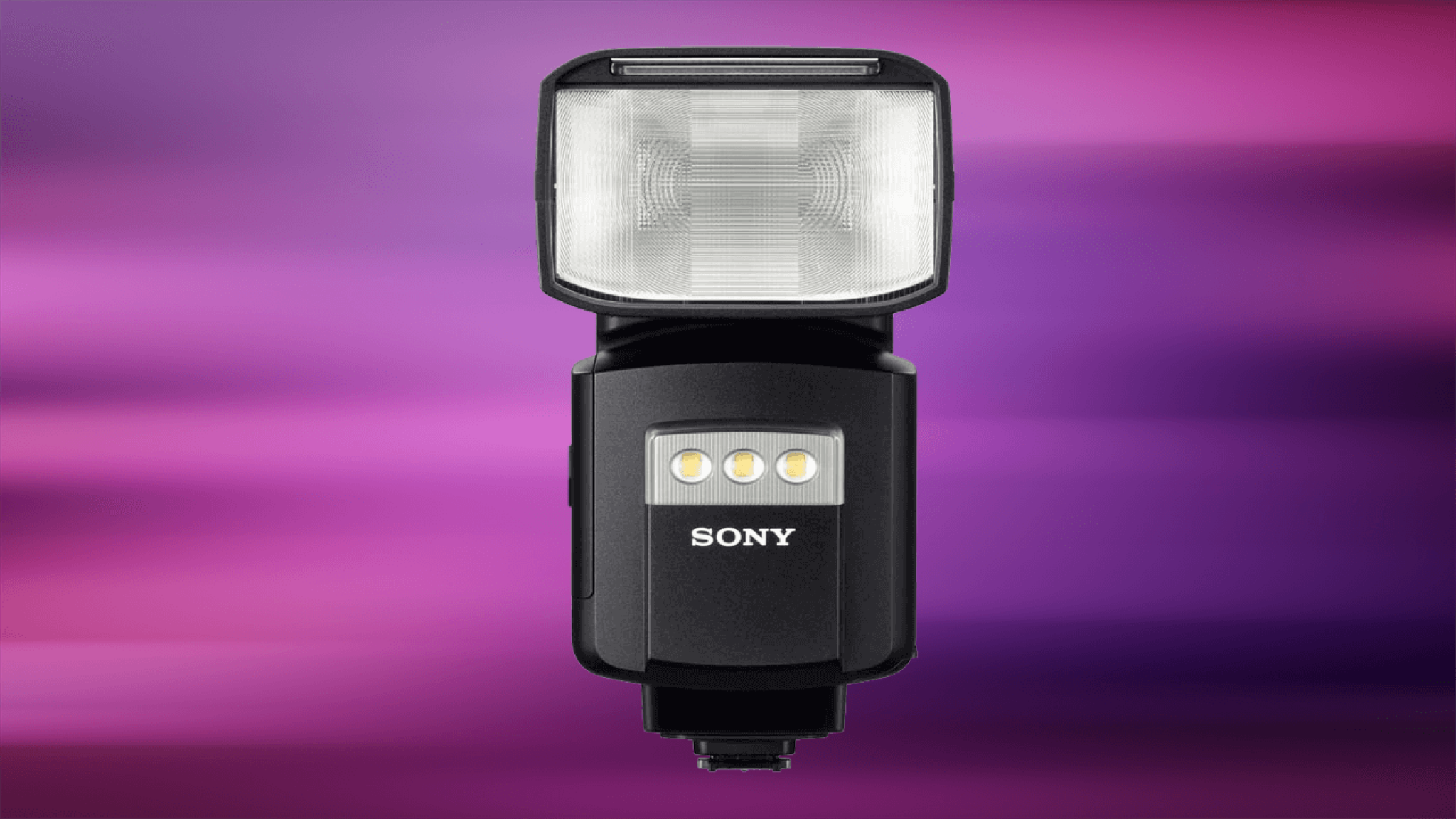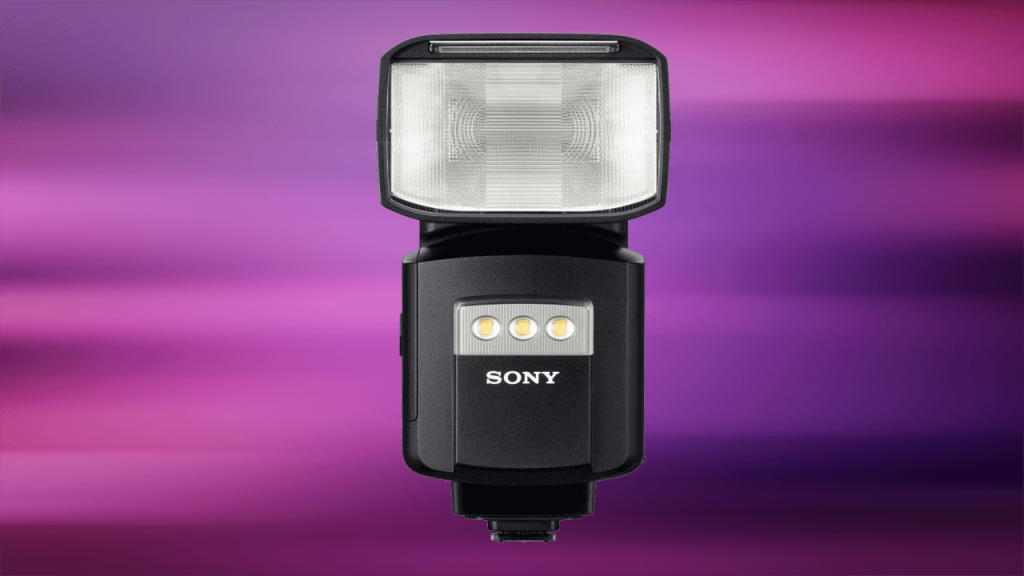 Best professional flash for Sony: Sony HVLF60RM
If you're in the market for a great piece of flash, then this product is for you. For starters, this item is packed with a high guide No.60, which is perfectly suited for indoors and outdoors shooting. Another thing that impresses me with this flash is how versatile it can get. You can choose to use it as an On-Camera flash where you mount it to your specific camera. You can also use it as a wireless commander to send signals or as a receiver for these signals.
If you take many shots at a go, then this flash is the best for you. The continuous shooting feature allows you to take up to 220 emissions per set of batteries. This flash is one of the best in the market, with an outstanding 1.7 seconds recycle time when it comes to speed. It also comes with an optional FA-EBA1 for better lighting and speed.
A large LCD helps you operate the flash easily, while the operation keys are well-spread below the display for easy control and operation. A tilt head rotates up to 180° vertically and around 150° to the top, allowing you to illuminate different angles of a shot without moving the camera. It's also compatible with a majority of cameras and will fit right in with your A7iii and A7riii series.
---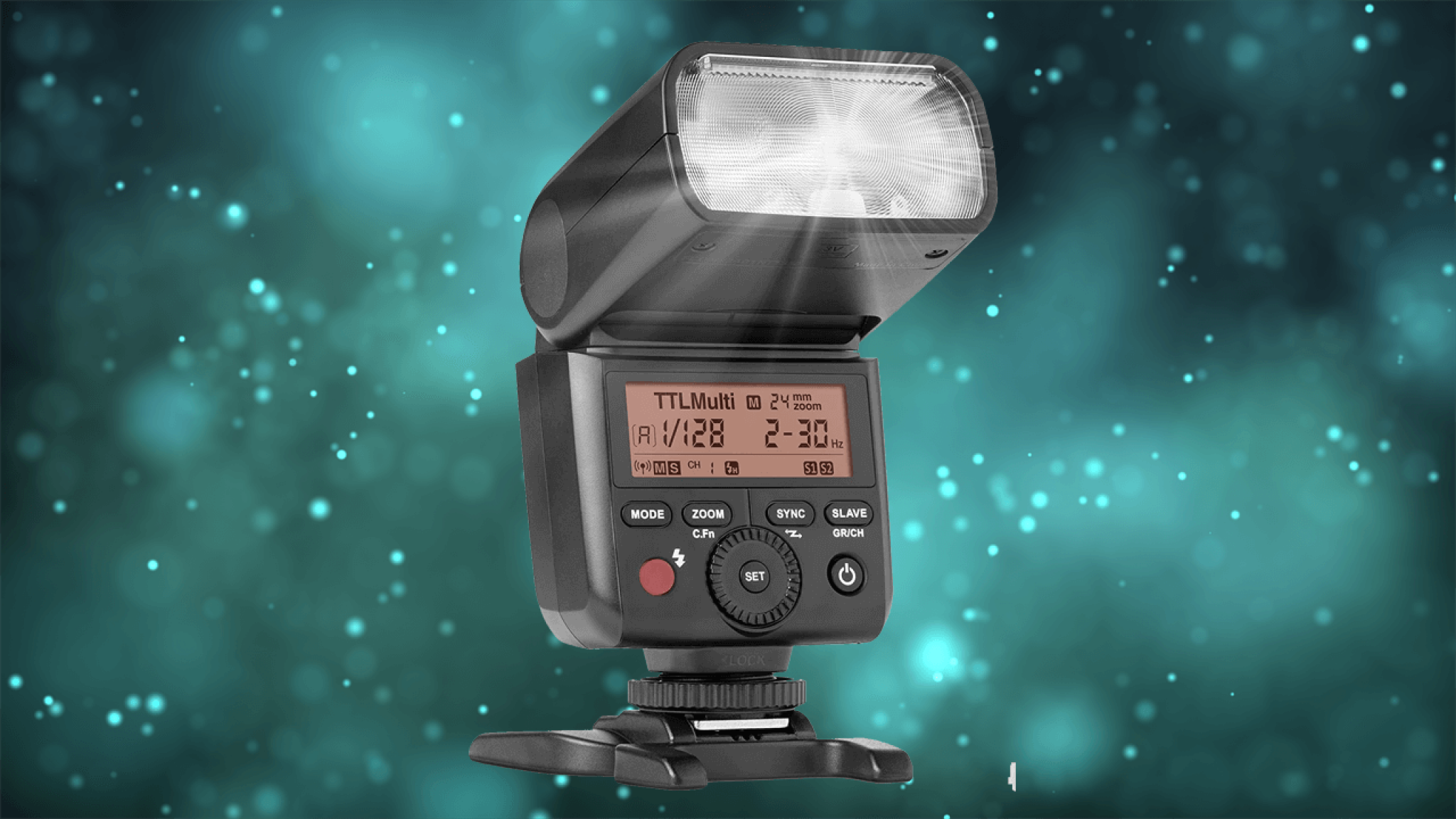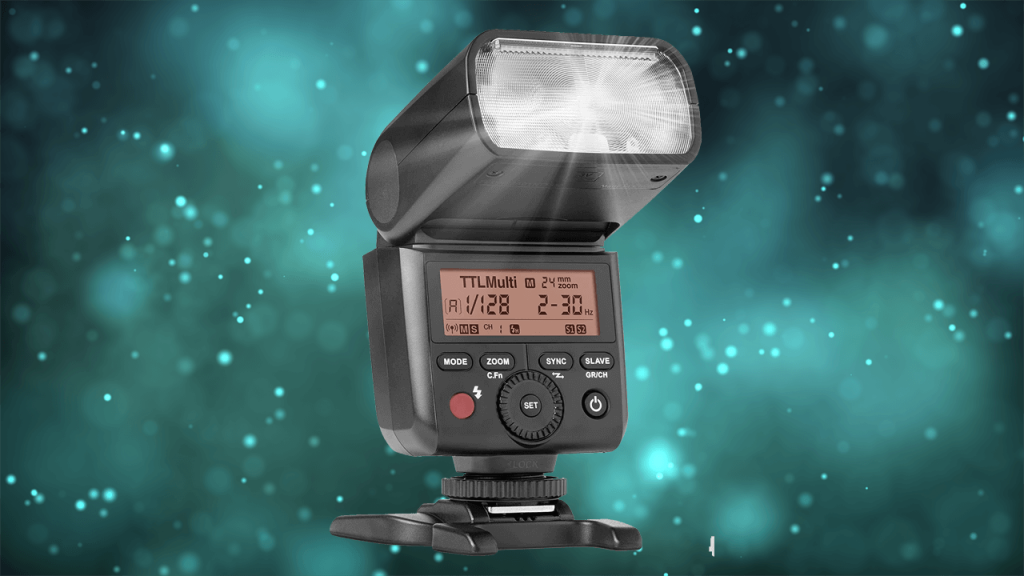 Best affordable flash for Sony: Altura AP-305S
The manufacturer of this flash has an incredible job of equipping it with features such as a wireless manual trigger, which operates through the 16 channels. This allows you to take full control of the lighting in your shoot and decide when to use them manually. It also has a remarkable 300feet range, and 8 stops power control. However, the flash sync speed will only work at 1/250s, and TTL and HSS will not work as long as you're using the wireless manual trigger.
The inclusion of advanced wireless functions allows you to shoot in the same way as when you're using TTL auto-flash because of the incorporated 2.4GHz. The guide number 36m/118ft at ISO 100 makes this product have one of the best wide range flash coverage, making it perfect for Off-camera, mirror-less, and DSLR photography.
It's also one of the best products out there since it allows flexible modes such as a multi-stroboscopic mode that combines with manual and TTL modes to help you achieve versatile correct flash exposure that works well even in light-changing environments.
In terms of the design, it comes equipped with both front and rear curtain sync, auto & manual zoom, and a high-speed sync 1/8000 for better performance. It also has an incredible LCD that allows you to set your preferred features when taking shots. It also comes with a USB port to connect to the laptop and update the firmware, an S1/S2 control sensor, and a locking ring.
---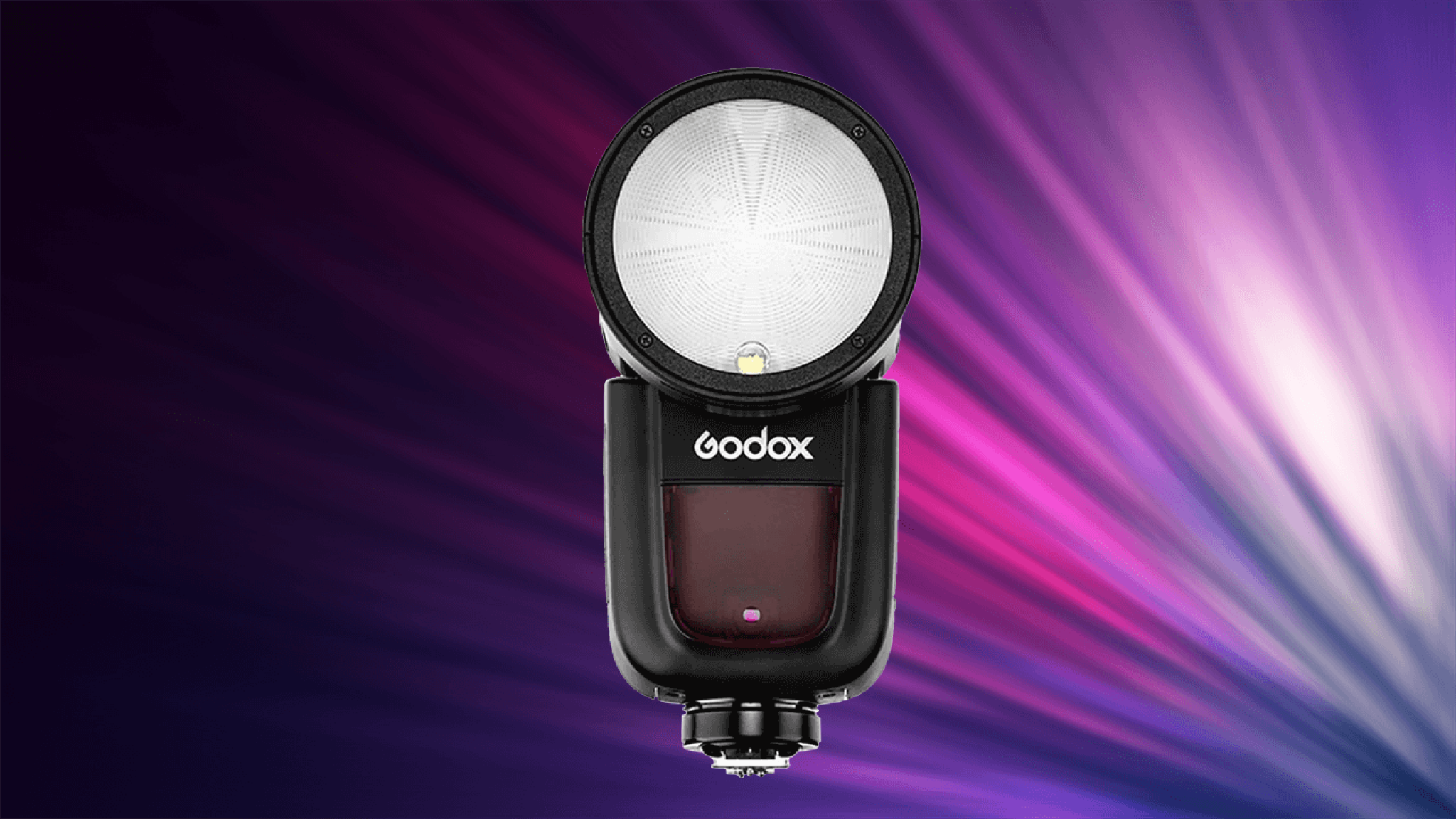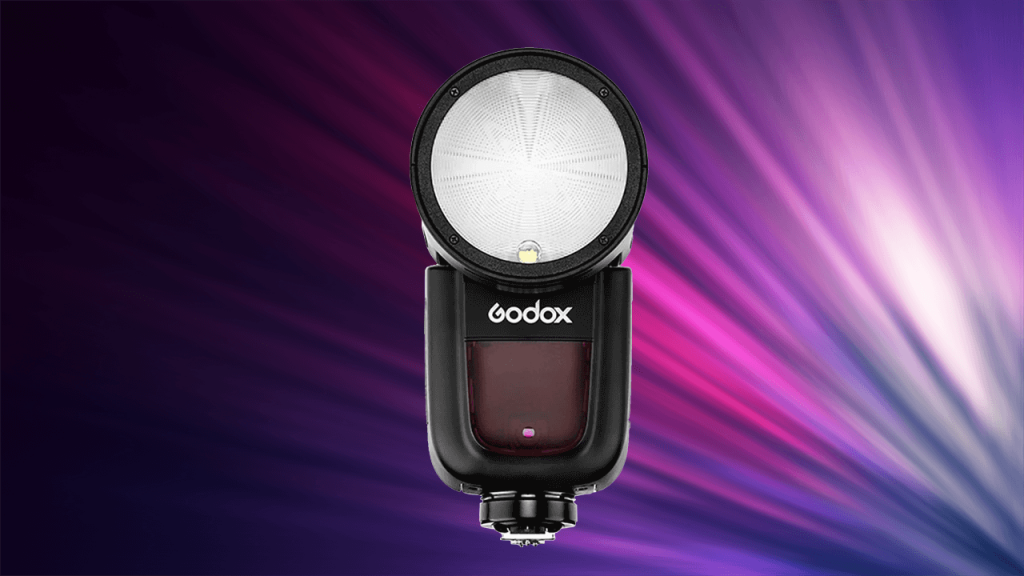 Best all-around flash for Sony: Godox V1-S
This flash is perfect for personal and professional photography for several reasons. First, it comes equipped with a manual zoom capable of handling 28mm and an auto-zoom covering 105mm. For optimal performance, the manufacturer has also included the 2.4G wireless X System that offers all-in-one functions and has an impressive 100-meter transmission distance.
Exceptional lighting is another area where this flash performs better where it's capable of distributing light from the center to the edge. This way, you get softer lights distributed evenly on your objects. There is also the issue with the impressive 1.5 seconds recycle time coupled with the 480 full power pops to illuminate your objects perfectly.
Other than supporting DSLR cameras, this flash is compatible with TTL autoflash with 1/8000s high-speed sync. A beautiful LCD is bright enough and well organized that you can access all the settings and features during your shooting sessions.
---
Things to Consider Before Buying Flashes for Sony A7iii & A7riii (Buyers Guide)
When you're in the market for the best flash for Sony A7iii and A7riii, then there are some key things that you need to keep in mind. Not only with these tips help you get the right flash for your Sony A7iii and A7riii camera, but they will also save you the time it would take you to research and compare every flash on the market. They include:
Flash Recycle Time: A flash recycle time is the period it takes for the flash to recharge and be ready to illuminate once more. For starters, you need a flash that has a lower flash recycle time. Choosing one with at least 1.5 or 2.5 seconds of recycling time is optimal for any photoshoot.
High-Speed Sync: The high-speed sync translates to how a DSLR is capable of using flash at shutter speed compared to the native sync offered by the camera. In this case, the higher the sync speed, the better the results and the operation. For optimal performances, choose a flash with at least 1/8000s high-speed sync.
Guide Number: A guide number is often indicated on the flash for buyers to see. A majority of flash products have a guide number of 40, but it can go higher than that. Such a flash is capable of covering 10 feet of flash to subject distance, which is more than enough for a decent photoshoot.
Wireless System: The ability to operate the flash remotely should be your top priority. Make sure it can cover a wide range, and the remote can be used to trigger several actions.
Frequently Asked Questions (FAQs):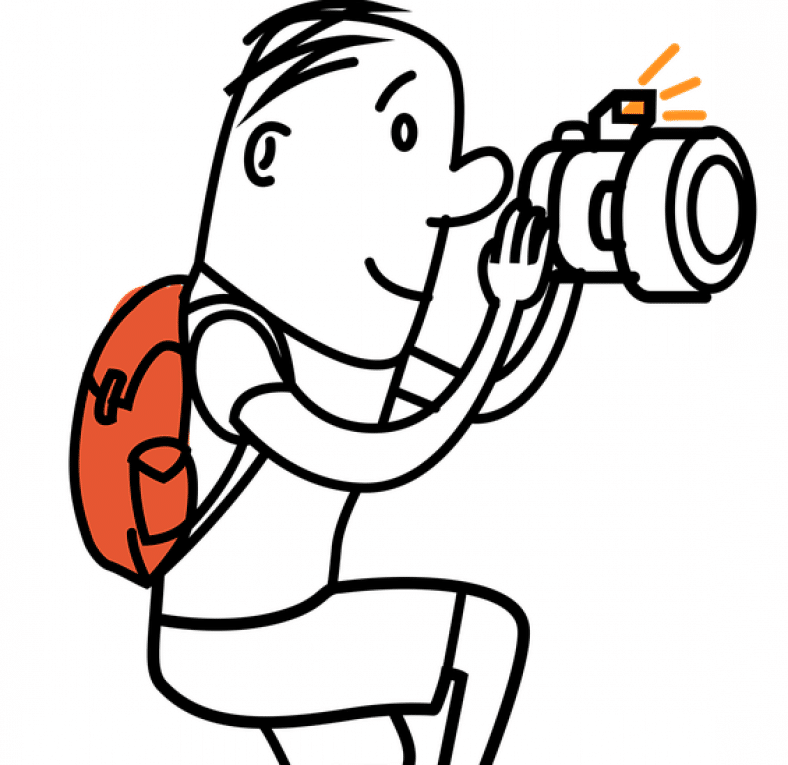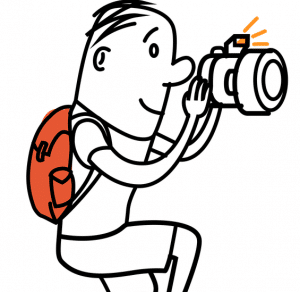 Do I need a flash for Sony A7iii & A7riii?
Yes, you need a flash to work with Sony A7iii and A7riii since these cameras don't come with built-in flashes. This means you cannot take good ISO photos, and the photos you take will look unprofessional and blurry. The good news is that Sony A7iii and A7riii cameras are compatible with a majority of flash you can buy online.
Since the camera doesn't have a ready-built flash, make sure you choose a flash with features such as wide light coverage, it's capable of being operated wirelessly and has high-speed sync. Also, make sure you choose a flash that is easy to operate and install on the camera.
How do I use the flash on my Sony A7iii & A7riii?
Using the flash on your Sony A7iii and A7riii is straightforward. It's a multi-step process that you can achieve by following a simple guide. The steps include;
NOTE: Create a custom mode for a flash before you start using the flash on your camera.
Step 1: Switch off silent mode since they don't work together with the flash.
Step2: Turn off the electronic front-curtain shutter
Step 3: Turn off Wireless
Step 4: Separate exposure from ambient
Step 5: Switch off anti-flicker mode
Step 6: If you shoot flash regularly, make sure you assign shot result preview to a button
Step 7: Set ISO manually
Even after following all these steps, it's critical to know the power of your flash so that you can know how to use it best.
Is A7iii better than A7Riii?
Sony released the A7iii first, and it performed better than any camera in its class. The release of A7riii was meant to improve on the weaknesses projected by the A7iii series, and it contains its popular features. From a photographer's view, the A7iii is a good camera that gets you decent picture quality.
However, the A7riii has all its strengths and none of its weaknesses, making it a preferred option over the A7iii. It has nearly double the number of sensors but falls behind on the autofocus hybrid with a 399 phase, whereas the A7iii has 693 phases. It also falls behind on ISO sensitivity, where it has 32000 ISO whereas the A7iii has 51200 ISO. Other aspects remain relatively the same, meaning there is no significant difference between the two products.
Is the Sony A7iii good in low light?
Sony A7iii is not good in low light since a majority of Sony cameras don't have a built-in flash. For starters, the autofocus is nowhere near that of a camera with a flash. You also have to deal with the background shadow that makes the images not appear clear, and it's not good for professional shooting.
If you want more brightness in your shot, you must attach a great flash to the camera, which will help to illuminate the objects you're shooting and eliminate any shadow background. The camera by itself doesn't generate enough lighting and cannot be relied on for use in low light.
Is Sony A7riii good for beginners?
Sony A7riii is a great camera for beginners for several reasons. First, it has a simple interface that makes it very easy to use. However, you still need to have knowledge of working with Full-Frame cameras otherwise, this camera will be overkill.
The 42-megapixel camera ensures all your first shots are clear, professional, and bright enough to keep you motivated throughout your passion. All the buttons are labeled for easy use, with the LCD allowing you to choose the camera modes you need to use.
Conclusion
When you're in the market for the best flash for your Sony A7iii and A7riii, you need to choose one that complements your photoshoot needs. From flash recycle time to high-speed sync, you should choose a flash that helps to illuminate your objects and help you bring life to your photographs. It's also best to choose a flash that can withstand outdoor requirements such as being waterproof and dustproof to give it a longer lifespan.
As a photographer, it's in your best interest to select a flash that is compatible with a majority of cameras to prevent you from going back to the shop once you change a camera. Flash duration and the amount of light it produces are among the core features to look for when you're in the market for a great flash. Always have an extra set of batteries on your sets in case the flash runs out of power.
Related Posts:
Subscribe to the CameraIO Newsletter
Photography & Camera News + DEALS